Ports of Call: Fort Lauderdale; Freeport, Bahamas; Grand Turk; Amber Cove, Dominican Republic; Miami
Embarkation/Disembarkation: I flew into Fort Lauderdale and took a quick taxi ride to the port. Upon arrival I was able to walk through security and check in. The initial process of securing the room keys was a bit hectic when entering the lobby of the ship. The staff was accommodating when asked questions, and I soon got settled. Each port of call's disembarkation was fairly simple. Entering the ship after a day of excursions or sightseeing was also simple and swift. Disembarkation was convenient. I had an early flight to catch, so I opted out of the luggage collection service and chose to carry my luggage off the ship myself, which saved time. I highly recommend this. There was a wait to actually leave the ship, but this was due to the port's security, not Costa.
Guest Quarters: My ocean-view standard stateroom included a seating area with a couch and plenty of room to move about the cabin. The color scheme was calm and inviting, and the effective use of space ensured proper storage of personal items and luggage. The bathroom was spacious, and the room felt like a home away from home. The staff was thorough, consistently cleaning the room and attending to it at opportune times so as not to disturb guests who choose to sleep in.
Services/Amenities: The ship itself emphasizes the chic Italian style associated with Costa. The vessel boasts a variety of dining options and activities. I enjoyed the cuisine immensely and found the flexibility to choose a late dinner seating helpful after an excursion and port of call explorative day! The disco is a must for the young or the old. Burn off those calories and show off your best dress on the dance floor. Filled with music, lights — and, yes, a confetti drop — it's sure to make you feel like a true "Dancing Queen" before the trip is over.
The decks near the pool and toward the back of the vessel offer many private areas to sunbathe and enjoy the pool or Jacuzzi. The café and Aperol Spritz Bar make great spots for a morning espresso or a midday cocktail. Since I was on a holiday cruise which coincided with New Year's, the ship was appointed with beautiful decorations and presented a festive feel. Being a northern U.S. native, I enjoy Christmas and New Year's Eve best in my traditional chilly scenery, but the entire crew at Costa made me feel like I was in my home away from home for the holidays. The New Year began while I was at sea, and it was a magical way to ring in 2019! If you have the opportunity to celebrate the holidays at sea, I recommend it.
TOP TAKEAWAYS:
◆ The spa services are a must, and the Samsara spa experience is quite calming and popular among many guests I met.
◆ If you have food allergies, please be mindful. Menus do not list all ingredients in each item, so you must be your own advocate and mention it to your server.
◆ This is an Italian cruising company, so you'll find a lovely mix of cultural influences of service, food and the demographics of travelers. If you seek a multilingual and culturally enriching group while traveling, this is an excellent cruise line to choose. You'll meet such lovely individuals from all over the world!
COSTA CRUISES costacruises.com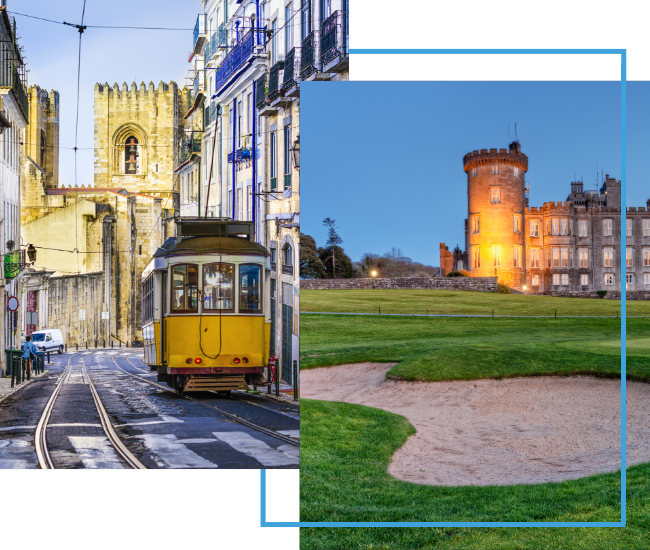 FX Excursions
FX Excursions offers the chance for once-in-a-lifetime experiences in destinations around the world.
Explore Excursions
More than 22 million visitors pour into Bangkok each year, adding to the roughly 11 million residents of the Thai capital famous for its bustling streets. Packed with food carts, markets and cultural spectacles, life in Bangkok is unusually defined by its vibrant street scene, both day and night. That means you don't necessarily need a solid plan when heading out on any given evening.
Sponsored Content
The Islands of Tahiti are among the most beautiful and sought-after vacation destinations in the world. The endless images of overwater bungalows with Bora Bora's majestic peak towering over waters of every shade of blue have an intrinsic pull. But with 118 islands and atolls to explore, there is so much more to this spectacular region of the Pacific.
As first-time restaurateurs, but with plenty of hospitality-related experience, Ria and Kevol (Kev) Graham were not entirely comfortable opening their first restaurant in the Brooklyn neighborhood of Williamsburg, where several upscale restaurants and 5-star hotel dining is just a block away. And to make matters worse, they opened in July 2020, when New York City was in the middle of the COVID-19 pandemic.