Over the past couple months, travel has been suspended and places closed with the hope to #ComeBacktoTravel soon. States are slowly starting to open, which means we might be seeing the light at the end of the tunnel. With states beginning to allow visitors, hotels and attractions are opening to accommodate them. Throughout the month of May, multiple hotels are opening their doors to guests all over the United States. Looking to get away? Check out this list of recent hotel openings.
Old Edwards Inn & Spa, Highlands, North Carolina | Opened May 8
Enjoy a relaxing getaway to the European-style property perched atop the plateau of the Blue Ridge Mountains. As you arrive on property expect a full bottle of Champagne in your room. The Inn wants to ensure safety to guests throughout their stay and is offering personal pods around common areas, and carefully arranged outside furniture to keep your distance from other guests. If you are feeling adventurous, venture off property to the vibrant town of Highlands.
Surf and Sand Resort, Laguna Beach, California | Opened May 8
Catch some waves and relax at the beach during a stay at Surf & Sand Resort in Laguna Beach. Book three nights and get the fourth night free and enjoy a daily sunset cocktail for two. Surf and Sand Resort is offering guests keyless entry and virtual check-outs; traditional keycards will be sanitized with ultraviolet light. Enjoy delicious meals from Splashes Restaurant from the comfort of your room as well as to-go packed meals to eat by the pool. If you book a trip and wish to cancel, there will be no resort or cancellation fees when booked by May 31. For more information on the reopening, head to Surf and Sand Resort.
Washington School House, Park City, Utah | Opening May 15
With just 12 rooms and suites, Washington School House Hotel is the perfect social distancing getaway. Enjoy 20 percent discounted rates until July 1, as long as you book through Washington School House Hotel directly. Washington School House Hotel plans to cater to guests' every need; a bottle of complimentary hand sanitizer will be available in all guestrooms. For those who still have to work, upon request an in-room work station can be set up with a printer, office supplies, notepads and more. If you are in need of a mid-afternoon pick me up, feel free to order a complimentary Milk Break, which can include cookies and milk, cold-pressed juice, fruits and more. Guests can also enjoy the new Any Place dining; order room service but get it delivered practically anywhere in the hotel.
Edgewood Tahoe, Lake Tahoe | Opening May 15
Looking for a luxurious and relaxing retreat? Head to Edgewood Tahoe for a lakeside getaway; enjoy fresh mountain air, breathtaking views and the great outdoors. Upon arrival, guests receive an Edgewood Tahoe-branded welcome package with safety-focused goodies such as hand sanitizer, wipes and custom Edgewood Tahoe face masks. Edgewood Tahoe ensures guests they are taking all precautionary measures to keep spaces sanitary. Although there are extra measures set, Edgewood Tahoe still promises some of its signature communal experiences that have been updated to ensure safety. The Evening S'mores Cart will serve individually wrapped s'mores packages, available for guests to pick up at the front desk and roast outside at the firepit. The restaurants on property will practice social distancing by reducing seating capacity so all groups of guests will be seated six feet apart. Lastly, The Apres Sleep Cart will still serve fresh juices and healthy snacks each morning, but with pre-portioned and sealed juices and snacks.
Under Canvas, National Parks Nationwide | Varies Opening Dates
Become one with the outdoors during a trip to the national parks. Under Canvas offers adventure and luxurious "glamping" accommodations just minutes away from some of America's most popular national parks. With locations at Yellowstone and Glacier in Montana; Moab and Zion in Utah; Mount Rushmore in South Dakota; Great Smoky Mountains in Tennessee; and Grand Canyon in Arizona. With the reopenings travelers can expect each campsite will offer individual check-in on a touchscreen kiosk and no check-out required. Individual take-out food and beverage can  be enjoyed in your private tent. Cleaning agents come in to clean between each stay and will also clean public spaces and back of house operations, as well as hand sanitizing stations throughout the camp and individual tents. More information on the new safety precautions can be found here. Different sites are opening on different dates to help ensure the best care possible for guests. Here are a list of the 2020 opening dates:
With all the excitement of hotels reopening, we also wanted to highlight the grand opening of a new hotel in New York.
The Roundtree, Amaganset, New York | Grand Opening June 1
Just steps away from the village of Amagansett, set on two acres of land along Main Street, is the brand-new The Roundtree, Amagansett. The new, 15-accommodation boutique hotel provides a peaceful, stylish escape from everyday life. The hotel is set in a prime location among the destination's best restaurants, wineries, beaches and more; this is the perfect place for travelers to explore The Hamptons. Guests can expect to enjoy a wide variety of complimentary amenities during their stay, including continental breakfast anywhere on property, a fully stocked minibar, full-sized bath products and more. Head to the beach with complimentary beach passes that include chairs, umbrellas, towels and more. If you are planning to stay five nights or more, check out the Summer Sojourn offer and enjoy your own private rental or summer house with all the amenities of a luxury hotel. The package includes 15 percent off the nightly rate, laundry services, food pick up from local restaurants, Netflix streaming and more.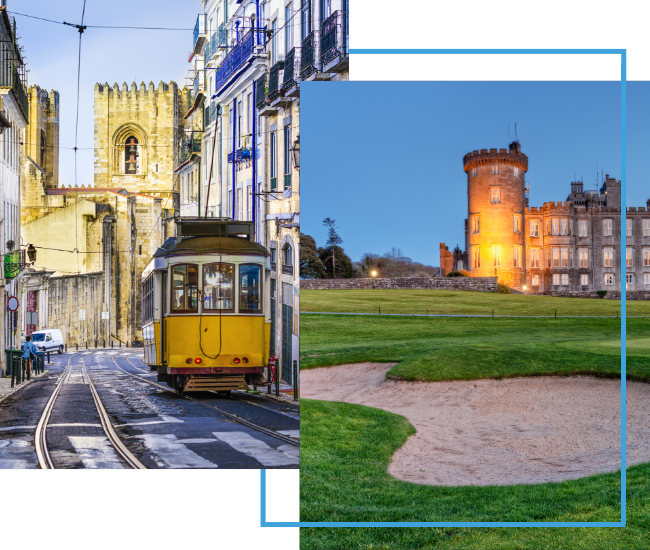 FX Excursions
FX Excursions offers the chance for once-in-a-lifetime experiences in destinations around the world.
Explore Excursions
While the 372-passenger Viking Polaris expedition ship, launched in September 2022, falls midway in size between Viking Cruises' intimate river cruise ships and large-scale ocean ships, it is operated with the same attention to detail and personalized service.
Sponsored Content
Experience the life-changing destination of Greece by exploring its island gems in the Ionian Sea. Scattered off the western coastline of Central Greece, to the south of Peloponnese, the Ionian Islands are an island group comprising large and small islands.