THE BASICS
Name: Christine Ourmières-Widener
Title: CEO
Company, city: TAP Air Portugal; Lisbon, Portugal
First job: I was a production engineer in a Concorde hangar. I was the only woman in the hangar; while the diversity is getting better and it's good to see the progress, there's still a long way to go.
Where to next: The Azores on a personal trip to reconnect with nature
A LITTLE BIT MORE
What actor or actress would play you in a movie of your life?
Juliette Binoche … I relate to her on a personal level.
What would you be doing professionally if you weren't in your current industry?
I would put all my energy into my passion for the environment and spend more time working on climate change.
What is your favorite book, movie or television show?
I recently read The Most Secret Memory of Men, by Senegalese author Mohamed Mbougar Sarr, after the book won France's 2021 Goncourt Prize.
What historical figure, dead or alive, would you love to have dinner with?
Queen Elizabeth II
THE BUSINESS
What is your most recent project, and what was the inspiration behind it?
We've been working on restructuring our organization since last winter. It's challenging but exciting, as we increase our efficiencies and build a stronger airline for our customers and employees.
What is your favorite aspect of the job?
The people; this is a complex industry. From pilots to cabin crew to those who work in network pricing and a variety of roles all around the industry, there are so many skill sets and personalities. I work with amazing people.
What's the biggest business risk you've ever taken?
Moving to TAP to make sure the airline was in place to drive the return in travel demand was a risk. But you can manage the risk and handle how you work with your team. The last two years were unusual, but they will set a new standard for risk in the industry.
Who is someone you admire professionally in the travel industry?
Willie Walsh, now the director general of the International Air Transport Association, as he pushes for the future in aviation, and I respect what he is trying to do for the industry.
AS A TRAVELER
Tell us about a travel nightmare: I've traveled to some unusual destinations with my job, including unstable countries. I was with a driver/bodyguard one time and I couldn't understand why he wouldn't let me stop in the local market to buy gifts for my children … until he let me know there was a murder there the day before.
Share a comical travel experience: I've spent my entire career in aviation, so I tend to always understand the issues that arise. I've only missed one flight in my entire life, and I learned my lesson quickly.
What is your preferred method of travel — planes, trains, automobiles, cruise ships — and why?
While my obvious answer is airplanes, I do have dogs, so my family loves road trips. Each of these travel methods delivers a different experience, and I appreciate them all.
What has been the best example of customer service you've experienced during your travels? Any service that is proactive or delivers something before you can even ask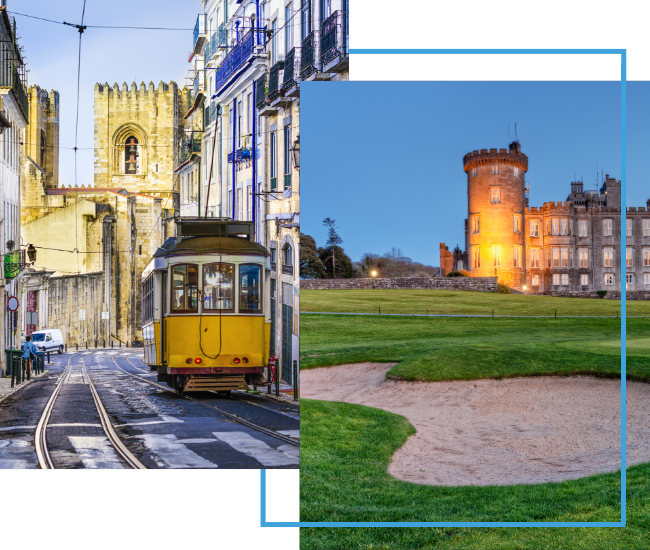 FX Excursions
FX Excursions offers the chance for once-in-a-lifetime experiences in destinations around the world.
Explore Excursions
A new and expanded campus at the Buffalo AKG Art Museum has been completed, reopening this summer and featuring new architecture designed by the architectural office of OMA New York, led by partner Shohei Shigematsu and project architects Lawrence Siu and Paxton Sheldahl, with Cooper Robertson (executive architect). The new expansion includes the Jeffrey E. Gundlach Building and extensive renovations to existing buildings. A $20-million commitment from New York State and Governor Kathy Hochul helped fulfill the expansion's budget and completes the $230 million capital campaign, the largest campaign for a cultural institution in the history of Western New York State.
Sponsored Content
Learning more about our readers' travel habits and preferences ensures Global Traveler delivers the content you desire. As the travel industry has adapted and changed over the last few years, it's more important than ever to connect. To best meet your short- and long-term travel content needs, please help us!
Ever since opening in 2021, Nobu London Portman Square has served as the focal point for many gatherings, stays and experiences. This fall the hotel's Nobu Bar adds four more reasons to visit with an exciting array of offerings, menus and events.