Later this month, Charlottesville Albemarle Convention & Visitors Bureau will celebrate the launch of Discover Black Cville, a community-led initiative that helps tell modern, historically accurate and inclusive Black stories in Charlottesville and Albemarle County, Virginia. The celebration will include a mural at Ix Art Park and a digital passport to lead travelers to local Black-owned businesses.
The idea for Discover Black Cville started in 2020, beginning with a series of collaborative listening sessions throughout the community. The ongoing efforts are guided by a committee with members representing different sectors of the local tourism economy.
"Discover Black Cville highlights a Charlottesville that is often overlooked. Charlottesville is more than a college town. It's filled with incredible people doing amazing things. Discover Black Cville showcases our culture, bringing the community together and ultimately building real connections," said Matt Harmon, local winemaker and founder,Harmony Wine. "This initiative is changing the narrative that is associated with Charlottesville. My hope is that it continues to build bridges within the community and beyond our city."
James Johnson and Laura Lee, the local artists that created the official Discover Black Cville logo, will create the mural at Ix Art Park, located in the heart of the city in an area that has gone through tremendous transformation. The mural represents hope for the future and will serve as a reminder of the transformative power of inclusive dialogue.
The new Discover Black Cville Digital Passport was created to celebrate and showcase Black-owned businesses and attractions. It encourages visitors and locals to learn about surrounding businesses. Available March 26, visitors can check-in at businesses and attractions using a QR code. After five check-ins, participants can head to the Jefferson School African American Heritage Center to claim their prize, a Discover Black Cville hat.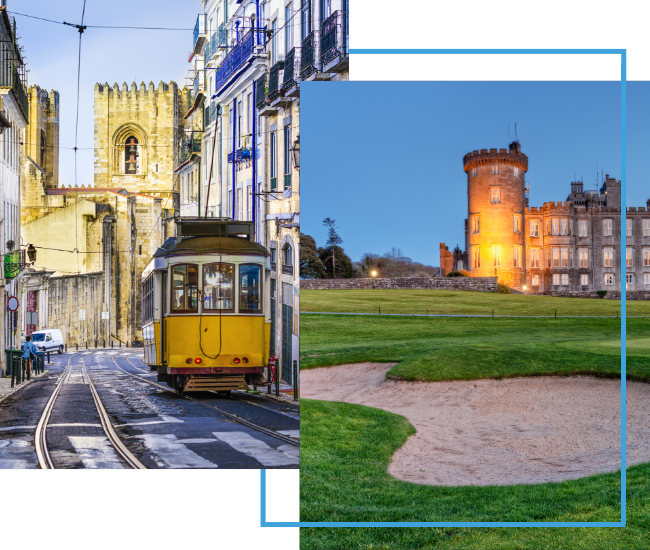 FX Excursions
FX Excursions offers the chance for once-in-a-lifetime experiences in destinations around the world.
Explore Excursions
While the 372-passenger Viking Polaris expedition ship, launched in September 2022, falls midway in size between Viking Cruises' intimate river cruise ships and large-scale ocean ships, it is operated with the same attention to detail and personalized service.
Sponsored Content
Don't risk losing all the money you've spent if you must cancel your trip at the last minute. Allianz Travel Insurance can give you: