While the term "iconic" is used rather loosely these days, there is no question it perfectly fits the Sydney Opera House, identified with Australia and its vibrant arts scene since it rose over Sydney Harbour in October 1973.
The 50th anniversary party continues well into 2024 with a number of activities, festivals and performances. While these events provide incentive for travelers from North America and elsewhere to discover (or rediscover) Sydney and Australia, a free digital program about the opera house's legacy and future reveals how Australians are celebrating this major milestone.
In July 2023 Midden by Mark Olive at the Sydney Opera House made its debut with a great premise. The namesake celebrity chef celebrates his indigenous heritage by focusing on native Australian seasonal ingredients and First Nations traditions. The menu features the country's rich produce, with highlights including blue gum-smoked barramundi, wallaby shanks braised in bush tomato and Quandong-glazed chicken stuffed with warrigal greens. In 2024 two special offers combine a one-hour V.I.P. guided tour and two-course dinner served with two Australian wines or beers.
The Bennelong Experience showcases the flavor, diversity and quality of Australian produce, food and wine within the sails of Australia's symbolic landmark. The Midden Experience presents a taste of what Sydney has to offer in an alfresco, harbor-side setting. Guests can also add an upgrade to their evening by extending their night with a world-class performance at Sydney Opera House.
Other upcoming 2024 events take full advantage of the venue's soaring architecture while offering their own distinctive immersions into Sydney's arts, culture and food scenes.
Mardi Gras and Vivid Sydney 2024
Sydney Gay and Lesbian Mardi Gras 2024, Australia's most famous pride festival, takes place mid-February, while Vivid Sydney 2024, Australia's largest festival celebrating creativity, food, innovation and technology, runs May 24–June 15. Both street festivals transform Sydney into a kaleidoscope of color and events and further highlight the artistry of the opera house's architecture.
The Biennale of Sydney
The 24th Biennale of Sydney, Australia's largest contemporary biannual art event, takes place March 9–June 10. Events will be staged at a number of locations throughout Sydney. For this year's Ten Thousand Suns-themed outing, 39 artists have been invited to participate, and all events throughout the festival are free of charge to attend.
Sydney Fish Market
The completion of the Sydney Fish Market's $474 million-dollar renovation is one of 2024's most anticipated events. Located on Blackwattle Bay on the harbor's western side, its upgraded and surrounding precinct redevelopment provides extra incentive to spend quality time in Sydney Harbour. Sydney visitors can enjoy shopping the refreshed Sydney Fish Market and explore the new, expansive, purpose-built space, including the renowned Sydney Seafood School, where visitors can partake in cooking classes using fresh produce.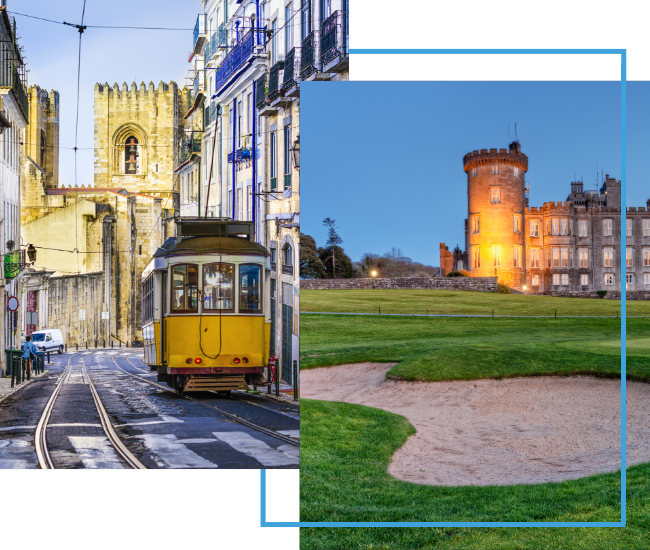 FX Excursions
FX Excursions offers the chance for once-in-a-lifetime experiences in destinations around the world.
Explore Excursions
It's time to start dreaming of your next trip. Here's some destination inspiration for you. Take a visual journey through these U.S. Christmas markets with us.
Sponsored Content
The Global Business Travel Association (GBTA) believes business travel is a fundamental force for good and brings the industry together to connect, innovate and set new standards. With members from across the globe, GBTA engages the many voices of business travel to build a collective future, providing a platform for buyers and suppliers to come together, connect with peers, grow their network and shape the future of the industry.
As another phenomenal year of travel comes to an end, it's time, as always, for Global Traveler to celebrate and award those who do it best as we announce the 2023 winners of the GT Tested Reader Survey awards. But that's not the only cause for celebration here: We've hit another major milestone, as this marks our 20th year honoring the best of the best inn world of travel!