Name: Byung-Tae Kim
Title: CEO and president
Company, city: Seoul Tourism Organization
Number of employees: 125
Recent project: Creating local, authentic experiences for MICE visitors through new initiatives
First job: Ahead of the 1988 Seoul Olympics, I noticed the only atlas maps were in Korean, and I published the first atlas maps of Korea in English, Chinese and Korean just in time for the event.
Little-known fact about you: For my mandatory military service, I was stationed in the DMZ, quite rigorous and tough but a rewarding and memorable experience.
Your Business
What innovations/initiatives do you foresee in the industry over the next years? Travelers no longer want to merely observe the local culture but rather immerse in it. That's why we launched two new initiatives. The Discover Seoul Pass allows visitors to customize what they want to see; they can visit 16 top Seoul attractions in 24 hours for $37, and a 48-hour pass will be released soon. OneMoreTrip.net enables visitors to book unique local experiences like Korean brewery tours, barbecue tours and traditional tea drinking with foot baths. Following the mobile IT trend, the Pass offers an official mobile app that displays detailed information about attractions and the time left on the pass, while One More Trip lets sellers and purchasers conduct transactions on the website.
Best career advice you've received: There's always something to learn by observing others. Don't just pick up the strengths and best traits from talented and successful individuals but also observe aspects to avoid to prevent making the same mistakes.
What advice would you give someone starting out in the field? I strongly believe in the benefits of partnerships and wrote a book on the topic. There's a limit to what you can achieve on your own, but the possibilities are endless when you partner. A good partnership makes up for each other's weaknesses and strengthens each to do more.
Byung-Tae Kim as a Traveler
Favorite travel memory or story: As a travel agent, I took a VIP fam tour in Canada with a big group. When we had the opportunity to zipline, I volunteered to go first. Everyone was surprised, but they didn't know that in my military service I rappelled from helicopters in the air. That, and the colorful socks I wore, apparently made an impression, as I was nicknamed "Mr. Socks" and even received bright red socks as a parting gift!
One travel tip you cannot live without: I research the destination beforehand including its history, top attractions and popular trends. It helps me appreciate the destination even more
Best advice for business travelers: Don't overlook your health. Preparing your body before a trip with plenty of rest, exercise and a good diet ensures you're at your best and ready for business as soon as you arrive.
About Seoul Tourism Organization
What can premium travelers expect from a visit to Seoul? Business and leisure travelers alike can expect a complete convention city, fulfilling their transportation needs with subways, buses and Uber to a range of accommodations from boutique hotels to large luxury complexes. They can shop at the largest range of duty-free stores in Seoul or experience our casinos. For a traditional view, travelers can walk through one of the royal palaces or the Korean War Memorial Museum and take tea at traditional tea houses. The experience starts with Incheon Airport, which has won best airport for 12 years and will expand as Terminal 2 is completed next year.
Tell our readers about Seoul Sky. Seoul Sky is part of the larger Lotte World Tower complex that fully opened in April. It's currently the fifthtallest building in the world, and Seoul Sky is the world's third-highest observatory, giving 360-degree views of Seoul and as far away as Incheon to the west. The deck will have a glass bottom for the more daring traveler.
What MICE offerings are available for travelers to Seoul? Seoul's MICE program has a complete support system. We offer groups a range of tools and support from promotions, bidding, subventions and site inspections to welcome messages for guests at their airport arrival. STO can provide customized city tours that work best for your group and stay, with options like a full day of gastronomy experiences or a tour of palaces over a few days.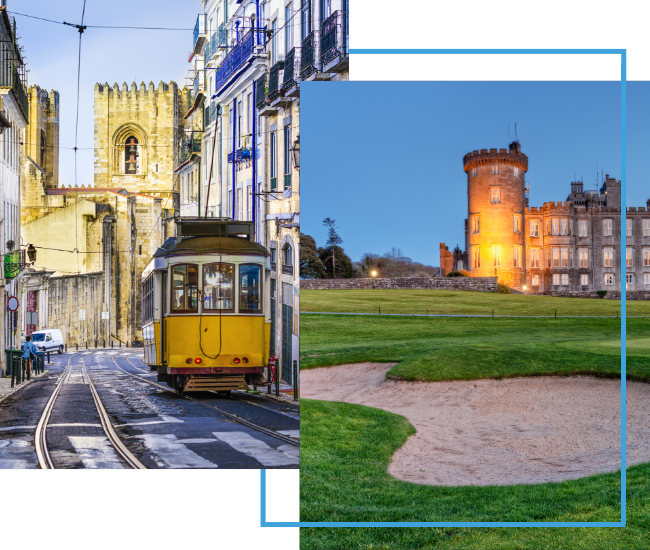 FX Excursions
FX Excursions offers the chance for once-in-a-lifetime experiences in destinations around the world.
Explore Excursions
Less than five years ago the world's first hybrid cruise ship, Hurtigruten Expeditions' MS Roald Amundsen, set sail for Antarctica in November 2019 with 450 passengers. The battery-hybrid-powered ship, named for the first man to cross the continent and reach the South Pole, was built specifically for voyages in polar waters. Its battery-hybrid power reduces the ship's consumption and CO2 emissions by 20 percent compared to equally sized ships.
Sponsored Content
Many small- and medium-sized businesses face time and budget constraints when organizing corporate hotel travel for employees. To address this problem, IHG® Business Edge emerged as a cost-free business travel solution for small- to medium-sized enterprises, offering travel managers exclusive access to enticing perks, handpicked educational resources and comprehensive company travel metrics. IHG Business Edge connects our loyal customers to our portfolio of 5,800 hotels and resorts across 18 brands in more than 100 countries.
A few months ago, I flew Polaris business class on a United flight from Dulles (IAD) to Paris (CDG). It was only when I got to my hotel in Paris I realized that I didn't have my iPad or its bag or accessories. Since I had been working on it in the restaurant in the Polaris lounge and then went directly to the gate, I knew I either left it propped up on my table when I packed up or in my business-class seat. But what was the best method to alert the airline about my careless mishap and (hopefully) retrieve it? With spotty data and WiFi, searching for information on my phone was frustrating and slow. Here's what I learned from the anxiety-inducing experience (and unexpected ending) about what to do if you leave something behind on your flight: