I recently discovered Zooming the Movies, a highly entertaining Facebook group. Zooming the Movies features live script reenactments via a Zoom call.
I was initially drawn in by its reading of the "Festivus" episode of Seinfeld. As a longtime fan of the sitcom, I approached it with a critical and doubtful eye. Within minutes, I was laughing out loud as if watching the original.
Kevin Pollack started the group in March 2020 "as a new platform for actors to put on movie and TV script readings, and re-create their favorite roles." He was soon joined by friend Thomas Squires as the group grew from four to more than 2,000 members.
A Facebook post announces a future title to be performed, interested members apply, and the cast is chosen. On the scheduled date and time, the cast joins a Zoom call and the reading is presented on Facebook Live.
Anyone in the group can host a movie by finding and editing a script, contacting Pollack or Squires, picking a date, posting a casting call and choosing the cast from interested folks. The cast selection process is up to organizers. Pollack stated some roles are pre-cast, but they like to give everyone a chance.
There is a lot of creativity and freedom in the readings. Some actors dress the part. Some add props. Some try to mimic the original actor, while others make the role their own. There are many accomplished actors in the group, but anyone can participate, even complete novices.
Actor-writer Laura Schein, who played Elaine in the Seinfeld reading, has an impressive résumé, including touring with Jason Alexander for An Evening with Jason Alexander. Schein told me she was drawn to Zooming the Movies to connect with other artists.
I was hoping for more Seinfeld episodes, but while I did not find any more, I found plenty of entertainment in the 93 productions. Some of my favorites include Labyrinth, Mrs. Doubtfire and Hook. The wide range of readings includes horror flick The Cabin in the Woods, the animated SpongeBob Squarepants and period piece Titanic. I found myself enjoying movies I had never seen or didn't like originally.
They have also done benefit productions. During the holidays, Miracle on 34th Street and A Christmas Story were performed to benefit The Actors Fund. Several big names were part of that including Joely Fisher and Stuart Pankin. Pollack is also co-founder and co-producer of New Works Virtual Festival, an online fundraiser for the Actors Fund.
As for future plans, Pollack stated Zooming the Movies will continue on line post-pandemic. It may be expanded to a small theater in Chicago for live stage readings; but if that happens, it will only be when all is safe for public events.
Pollack extends the invitation to join Zooming the Movies to anyone, whether you want to participate or simply sit back and enjoy. I have already hooked a few of my friends, a couple who even joined the readings. I have no acting aspirations, but somewhere down the line I will probably attempt to join for the experience. Until then, I will be a faithful follower.
— John Wroblewski, online writer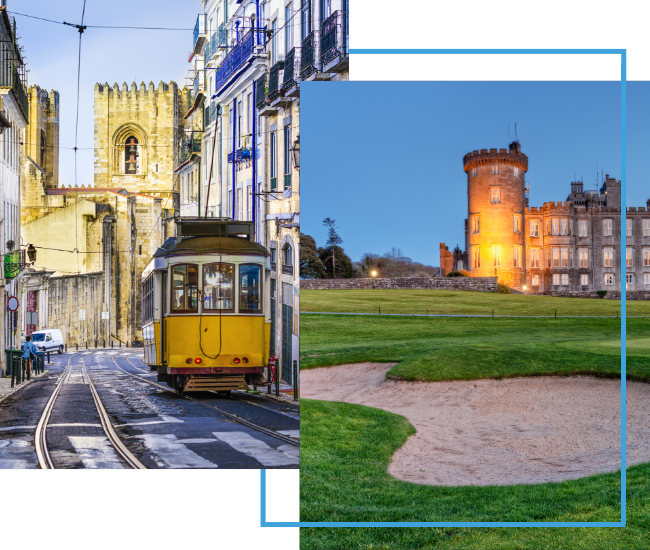 FX Excursions
FX Excursions offers the chance for once-in-a-lifetime experiences in destinations around the world.
Explore Excursions
The Perelman Performing Arts Center (PAC NYC), the cultural cornerstone and final public element of the World Trade Center site, opened this September.  The new performing arts center in Lower Manhattan provides a dynamic home for the arts, serving audiences and creators through flexible venues enabling the facility to embrace wide-ranging artistic programs.
Sponsored Content
Exclusive Sailing with Global Traveler
Whether you call secondhand fashion treasure troves "thrift stores," "fripperies," "charity shops," "vintage boutiques" or something else, shifting the paradigm from "old clothes" to "new finds," you may find the best, most conversation-starting souvenirs inside these shops and neighborhoods located in the world's most fashionable cities and a few unexpected places.