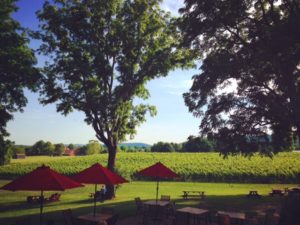 The Global Traveler team headed to Prince William and Manassas, Va., last month to attend our annual company conference. This was my first trip to Virginia, and I was quite impressed by all the hidden treasures PWM has to offer.
Our first day of meetings was held at The Winery at La Grange. From the second we pulled up to the vineyard, I felt like we were in Tuscany. The rolling countryside of vineyards and the rustic winery made for a perfect setting. We set up shop to work for the day in the basement of the winery. I must say, this was a first for me as well . . . We sampled their delicious white and red wines; it was a great way to end the workday! Some of my personal favorites of the tastings included NV Generals Battlefield, 2013 Cabernet Franc, 2014 Pinot Gris and 2014 Rosé.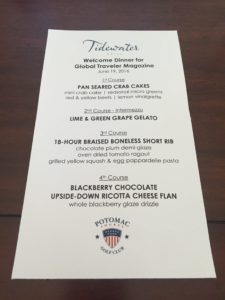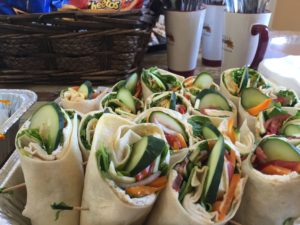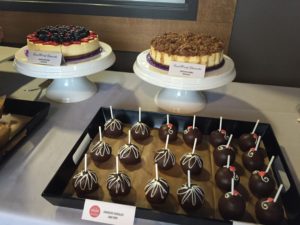 After our workday, we headed over to Tin Cannon Brewing Company and sampled craft beers. They serve 9–12 beers on tap and also brew their own non-alcoholic root beer on draft. It gives the classic 1919 Root Beer a run for its money! Some of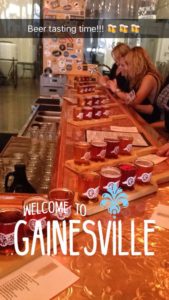 my favorite beer tastings included Virginia Blonde, Vaughn's PB, Busted Pipe Ale and Unkel Dunkel. The next day we worked at KO Distilling, which had a very spacious conference area available. We didn't get a chance to try any of the whiskeys since we only spent half a day there, but the facility is beautiful, and the distillery certainly has a very interesting history.
Their main products include Virginia Moon White Whiskey, Battle Standard 142 Gin Navy Strength and Battle Standard 142 Gin Standard Strength. I was very pleasantly surprised by all the wine, beer and spirits offered in PWM. I'm glad we were all able to experience and enjoy the libations during our company conference.Cheers to all!
— Rafie Iannello, account director, Pacific Rim
FX Excursions
FX Excursions offers the chance for once-in-a-lifetime experiences in destinations around the world.
On National Cheese Lover's Day, Azamara announced a brand-new land program offering travelers the opportunity to experience a cheese-making workshop on Mount Rigi in the Swiss Alps.
Sponsored Content
Nashville's once-modest skyline continues to evolve as its luxury market grows. Lavish hotel properties are added to the landscape while acclaimed chefs stake claim in the robust culinary scene and premier cultural offerings round out the city's repertoire.