There are many types of travelers. Some can live out of one suitcase or even a backpack for a few days, and others (like myself) need to feel settled where they're staying, whether that is at a hotel, Airbnb, campsite, etc. Since we rushed to lunch after getting to the room, I took advantage of Renata's decision to take a nap, to unpack and situate my "home" for the weekend.
The hotel had prepared a fluid itinerary for us, so we knew we were in for a treat on Friday night. After some down time, we fully opened the sliding doors and enjoyed the nice breeze while dancing to the music that filled the room from the infinity pool area. At last, it felt like the girls trip I had so wanted. We got dolled up and headed to Rooftop 360, where a table with the most stunning view of Medano Beach was waiting for us.
I enjoyed a refreshing Spa Colada consisting of Bacardi white rum, fresh grilled pineapple, coconut water and lime while Renata tried the mocktail version of their Sunset Mimosa. We got so carried away with the views and atmosphere that our poor server had to come back a few times before we actually looked at the menu. The Rooftop 360's menu is one of the concepts Executive Chef Eric de Maeyer oversees; you can learn more about his vision and goals in my recent review of Aleta Restaurant. We finally decided to share a few starters, as we weren't very hungry. From the Bites, we tried the Arrachera: Angus beef atop a bed of nopal, avocado and wakame (seaweed) salad glazed with a chipotle honey glaze, smoky spicy mayo and topped with sesame seeds. We also tried the chipotle stewed chicken sliders, and I indulged in the spicy tuna roll.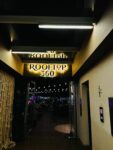 We enjoyed lovely drinks and yummy bites as we watched a gorgeous sunset full of orange and pink undertones. As the night fell, we moved to the opposite side of the rooftop where we had fun dancing to the tunes of an awesome DJ. As we made our way back to the room, we were pleasantly surprised by a brief fireworks show which we later learned is a nightly tradition in the area.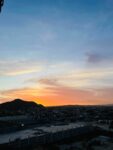 After a restful night, we decided to have a slow morning before heading down to the beach. We went to breakfast at Aleta and then hung out by the beach club for a bit. I decided to check out the gym and ended up doing a 45-minute workout which gave me the boost of energy I needed. Around noon, we headed down to Corazón Beach Club, where we spent most of the afternoon.
The sun was bright and hot while the water was cold. It had to be around 55–60 degrees, which was perfect for a quick dip between tanning sessions. Our lounge beds were super comfortable, enough that there might've been a few 15-minutes naps in a span of four hours, ha! For lunch, I ordered the Baja fish tacos; you can get the catch of the day either grilled or fried tempura-style. To my luck, the catch of the day was halibut, so I opted to have it grilled. Needless to say, they were deliciously fresh.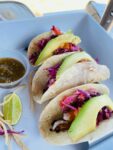 Unfortunately, the club filled up a bit more and there was too much cigarette smoke for Renata's safety, so we went on to check out one of the pools. We found a sweet spot and spent the next couple of hours swimming and staring out at the beautiful ocean.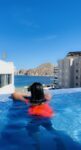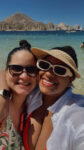 Later that evening, we got ready for dinner at … drum roll, please … Aleta. I mean, we were obsessed with the food enough to not realize there was a third restaurant (Baja Brewing) on the rooftop directly across from our balcony. We had a lovely dinner led by Executive Chef Eric de Maeyer which I wrote about in my review. We even got serenaded under a full moon at the beach; what else could we have asked for?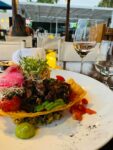 It would be an understatement to say Day Two was everything you hope to do on a relaxing trip. Our last day included us back at Rooftop 360 for brunch and pool time and some exploring outside the property. But you'll have to keep an eye out for that recap.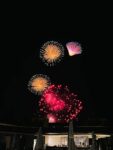 — Yasser Ogando, advertising & production manager
FX Excursions
FX Excursions offers the chance for once-in-a-lifetime experiences in destinations around the world.
COMO Hotels and Resorts offers travelers new immersive luxury retreats for 2022. Perfect for couples, small groups or solo travelers, the new COMO Journeys are available to book in Australia, Bhutan, Indonesia and Thailand.
Sponsored Content
There's no better time to plan the vacation you've been missing. Step aboard with your better half, your friends or the whole family and reconnect, reunite and rejoice with 25 percent off cruise fares for all guests. We'll also help everyone get there with 25 percent off airfare from 20 major gateways across the country or $100 savings per person on flights from all other gateways when you book your air travel using Flights by Celebrity.*
Anantara Chiang Mai, the deluxe resort on the banks of Thailand's Mae Ping River, relaunched the city's most famous high tea experience, served on the terrace of the 100-year-old British Consulate that today houses the resort's Service 1921 Restaurant & Bar.