Last Sunday, I completed the Bank of America Chicago Marathon, my 25th marathon. Despite the rainy weather and my worst finish time ever, I had a blast.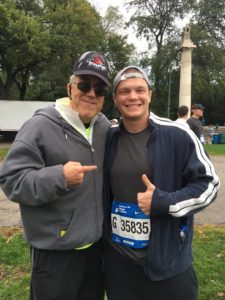 My day started by meeting my niece Sam's husband, Kyle Kolb, running in his first marathon. Sam and my GT colleague, Louie Atsaves, had run a previous marathon with me. It is especially fun sharing the experience with someone.
I felt I would be strong for the first 10 miles and I was, completing mile 10 in about two hours. My plan was to slow down after and walk a bit, which I did through mile 20. Then pain and weariness started winning. The last 6.2 miles were a struggle, but at that point, it didn't matter. I knew I would finish.
I finished in 6:52, 22 minutes longer than I hoped, but within the timeframe I was estimating. Time didn't matter, though. I just had to finish.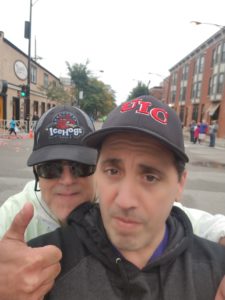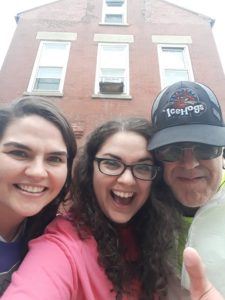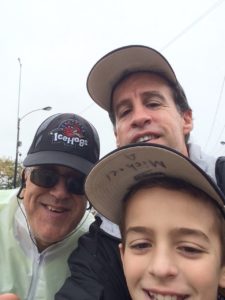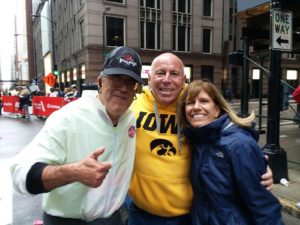 The course was more alive than ever. Despite having an iPod, I usually couldn't even hear my playlist with all of the cheering and music along the route. It certainly helped boost my spirits and adrenaline, as did several family members and friends appearing on the course in support. It is amazing just how much seeing them helps. As I planned, I took plenty of selfies. I want to publicly thank everyone.
I also have to mention how refreshing and heart-filling it was to see 45,000 runners and so many volunteers and spectators pulling for each other. Everyone was on the same team, no matter the race, political leaning or any other potentially divisive difference. In a time where we face too much division, it renewed my faith in mankind.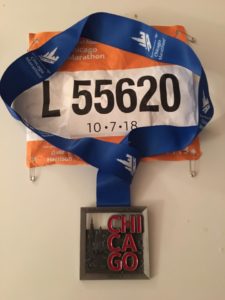 I have previously come out of marathon retirement, but this time is final. I have done this for 30 years, in five cities (Chicago, New York, Boston, Madison and Cleveland), finishing 25 marathons. This was the perfect way to go out.
— John Wroblewski, online writer
FX Excursions
FX Excursions offers the chance for once-in-a-lifetime experiences in destinations around the world.
Since Cheval Blanc, an extraordinary, newly designed and refurbished 72-room hotel owned by Louis Vuitton Moet Hennessey, launched in September 2021, it has been the talk of the town. Le Tout-Paris remarks about its WOW factor … and the hard-to-get reservations for the 30 seats at Plenitude, the intimate, first-floor gastronomic outlet headed by chef Arnaud Donckele, who earned three Michelin stars at Cheval Blanc Saint Tropez. Reservations are also recommended for Limbar, the ground-floor bakery/café/tea shop/bar where we watched Pastry Chef Maxime Frédéric preparing desserts and an absolute must-have for dinner at Le Tout-Paris, the 7th-floor, all-day brasserie. This brightly colored space, with its raised seating and Fauve-like floor tiles and the adjacent Milanese restaurant, Langosteria, both have access to terraces facing the Seine River, with amazing views encompassing Notre Dame to the Eiffel Tower.
Sponsored Content
Located in the South Pacific, The Islands of Tahiti are just eight hours by air from California. Surrounded by pristine, crystal-clear blue waters, the 118 islands and atolls offer natural beauty, authentic island culture and unique French Polynesian style. The Islands of Tahiti are world-renowned for white-sand beaches, stunning turquoise lagoons and varied landscapes ranging from coral atolls to volcanic mountain peaks. Privacy comes naturally in The Islands of Tahiti and offers visitors the space to relax and reconnect and to be Embraced By Mana. Mana is the life force and spirit that connects all things in The Islands of Tahiti.