Last Sunday, I completed the Bank of America Chicago Marathon, my 25th marathon. Despite the rainy weather and my worst finish time ever, I had a blast.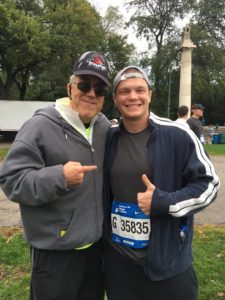 My day started by meeting my niece Sam's husband, Kyle Kolb, running in his first marathon. Sam and my GT colleague, Louie Atsaves, had run a previous marathon with me. It is especially fun sharing the experience with someone.
I felt I would be strong for the first 10 miles and I was, completing mile 10 in about two hours. My plan was to slow down after and walk a bit, which I did through mile 20. Then pain and weariness started winning. The last 6.2 miles were a struggle, but at that point, it didn't matter. I knew I would finish.
I finished in 6:52, 22 minutes longer than I hoped, but within the timeframe I was estimating. Time didn't matter, though. I just had to finish.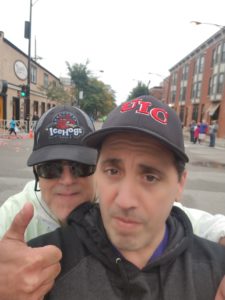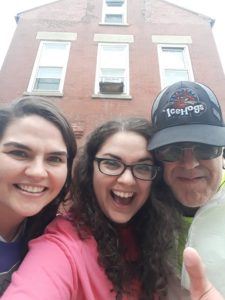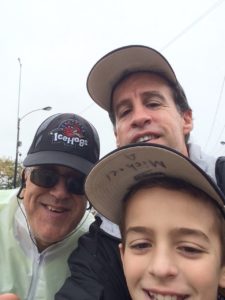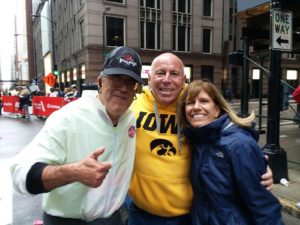 The course was more alive than ever. Despite having an iPod, I usually couldn't even hear my playlist with all of the cheering and music along the route. It certainly helped boost my spirits and adrenaline, as did several family members and friends appearing on the course in support. It is amazing just how much seeing them helps. As I planned, I took plenty of selfies. I want to publicly thank everyone.
I also have to mention how refreshing and heart-filling it was to see 45,000 runners and so many volunteers and spectators pulling for each other. Everyone was on the same team, no matter the race, political leaning or any other potentially divisive difference. In a time where we face too much division, it renewed my faith in mankind.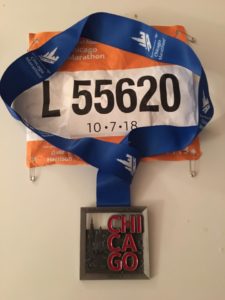 I have previously come out of marathon retirement, but this time is final. I have done this for 30 years, in five cities (Chicago, New York, Boston, Madison and Cleveland), finishing 25 marathons. This was the perfect way to go out.
— John Wroblewski, online writer
FX Excursions
FX Excursions offers the chance for once-in-a-lifetime experiences in destinations around the world.
Golden Rock Resort, the upscale, contemporary lifestyle property, opened in 2021 on the remote Dutch Caribbean island of Sint Eustatius. Compared to many other Caribbean islands, Sint Eustatius (aka Statia) is not known for mass tourism.
Sponsored Content
TAP Air Portugal, or rather Transportes Aéreos Portugueses, was founded 77 years ago, March 14, 1945, and flew its first commercial flight September 19, 1946, inaugurating service from Lisbon to Madrid, Spain, aboard a Douglas DC-3.
Princess Premier, a new add-on recently launched by Princess Cruises, offers cruise-goers unlimited WiFi, premium/top-shelf beverages, photos and more. The new offer builds off the popular Princess Plus add-on to bring guests a more comprehensive bundle and savings of more than 50 percent when all the amenities are purchased separately.