The 2020 Olympics was going to be big for softball, after the sport was absent from the previous two. Disappointment was felt by all when the postponement was announced, but hope remains alive since it is not a cancellation.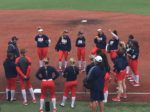 As a longtime supporter of women's softball on all levels, I have watched and become friends with many of the future Olympians in college, the pro leagues or exhibitions. I saw the joy when softball was reinstated in the Olympics, and I saw how hard these athletes were working. I reached out to several of them for their thoughts.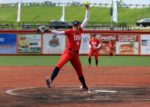 "So many questions and unknowns in the world right now; it's overwhelming. But we will stay steady, our faith unaltered, and the vision remains. Olympics on pause for the time being. So glad I'm able to go through this with such an incredible, positive group of people ready for anything.
Stay focused — more time to work on being ready! Stay positive. Stay healthy. Stay steady."
— Monica Abbott, Team USA pitcher
"It's obviously very devastating for lots of athletes all around the world, particularly softball, as a lot of us have waited 12 years for this opportunity. The good thing is it's not canceled. We just have to wait another year which means we can all get fitter, stronger and better to make it a tournament of a lifetime.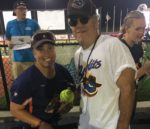 We all had meetings with our coaches today to find out what is happening, but I believe we may get some time to stay healthy and be with our families whilst continuing to stay fit and also keeping the skill work up to a certain point to when we can all be around each other again."
— Stacey McManus, Team Australia infielder
"The Canadian Olympic Committee's decision to skip the Olympic Games is what this world needs. This is bigger than sport. This is the welfare of our WORLD.
Am I heartbroken? 100 percent, and not for ME. But for US. For my teammates. My coaching staff. My fellow Canadian Olympic hopefuls.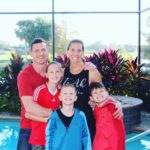 But could my heart be any fuller? I don't think so. I've never been prouder to wear the Maple Leaf across my chest.
You bet! I am so proud of our country; and although it hurts, it's the right thing to do … and I would rather stand up for what is right, even if we stand alone, but I know we won't stand alone.
In the SUPER short term I will continue to take care of myself physically. I always do. But I have three kids (grades 1, 3 and 4) at home now being homeschooled by yours truly, plus a small business that had to close its doors, so it won't be my focus. No matter what though, my body and my MIND need exercise and mindset focuses, and no matter what is going on, that will never change.
Today the International Olympic Committee postponed the 2020 Olympics until 2021.
There are still so many unknowns in 2021, but right this minute, I am thinking about all those athletes that have trained hard in the shadows and invested their whole hearts and souls for their ONE moment and I am GRATEFUL that their DREAMS are still ALIVE."
— Lauren Bay Regula, Team Canada pitcher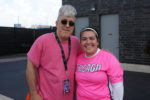 Olympic games postponed until 2021. I'm sure my teammates and athletes around the world are feeling a whirlwind of emotions. During this moment of uncertaintly, it is important to fix our eyes on Jesus and know His plan is so much greater. This time has been very reflective and has given me so much clarity I am just so proud of this group and the tenacity we have for dealing with all the adversity thrown our way. The Team Mexico family knows what we have accomplished and have overcome together.
— Sashel Palacios, Team Mexico catcher.
I heard from many others, as well. Unfortunately, I can't print all of their messages, but you can follow most of the players on social media to get more of their thoughts. They all echo similar sentiments of disappointment and frustration, but more importantly hope and togetherness. At a time like this, that is the best mindset for all of us.
— John Wroblewski, online writer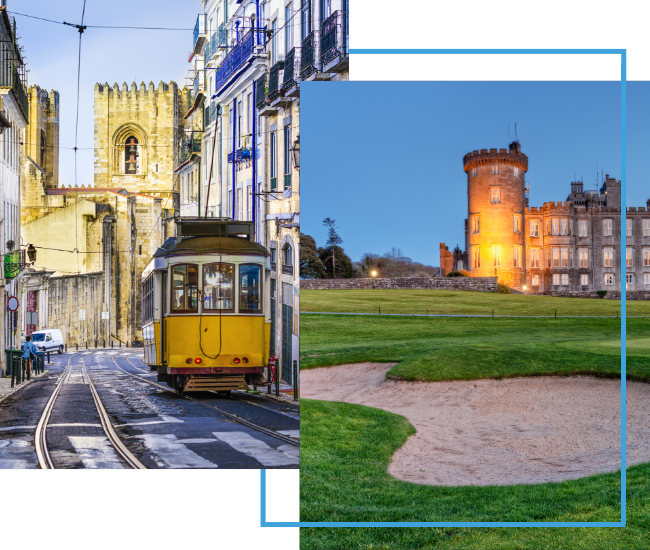 FX Excursions
FX Excursions offers the chance for once-in-a-lifetime experiences in destinations around the world.
Explore Excursions
Everyone loves a good Christmas tree, but these iconic hotels around the world take it one step further with designer-styled trees illuminating lobbies and public spaces, wowing all who enter. From Lela Rose to Louis Vuitton, don't miss these ultra-luxury trees redefining tree decorating as we know it.
Sponsored Content
Don't risk losing all the money you've spent if you must cancel your trip at the last minute. Allianz Travel Insurance can give you:
As another phenomenal year of travel comes to an end, it's time, as always, for Global Traveler to celebrate and award those who do it best as we announce the 2023 winners of the GT Tested Reader Survey awards. But that's not the only cause for celebration here: We've hit another major milestone, as this marks our 20th year honoring the best of the best inn world of travel!