The National Museum of American Jewish History hosts a special exhibition based on a book of the same name: "Notorious RBG: The Life and Times of Ruth Bader Ginsburg."
This special exhibit is located on NMAJH's fifth floor, overlooking the corner of Fifth and Market streets on Philadelphia's historic Independence Mall. The prominent location is difficult to miss. And with added décor touches of the Notorious RBG's crooked crown (a nod to rapper Notorious B.I.G.) and knowing glare, you can't help but want to know more about the lady, the judge, the legend. And I happily obliged.
NMAJH has been on my list for a while, and with the new exhibit opening, there was no time like the present. One word of advice: Opt for a free tour, if available. The guides are experts and genuinely interested in the subject matter. They can tell the story for you in an interesting, engaging way, or you can read through the exhibit on your own. Don't forget to pick up the stationery headphones as you go to hear Ruth speak during important moments in her career.
Stroll through the life and times of RBG, reading her various notes, quotes and fierce stances on all things equality.
Learn about Ruth's early days, college years, life with Marty, career path, record-breaking dissents and pioneering ways that all brought her to the highest court in the nation. See artifacts from her life mixed in with pop-culture references, including a costume the real RBG wore on stage and one Felicity Jones wore depicting her in the film based on her life, On the Basis of Sex.
If the exhibit teaches you nothing else, you'll definitely walk away knowing Ginsburg stands for equality for all — no matter politics, race or gender.
There's a fun, interactive flow to the exhibit, encouraging guests to read, watch video footage and feel present.
Born to be a trailblazer, Justice Ruth Bader Ginsburg is the first Jewish woman, to serve on the U.S. Supreme Court. Clearly, she's more than worthy of her own exhibit, which runs through Jan. 12, 2020.
— Angelique Platas, associate editor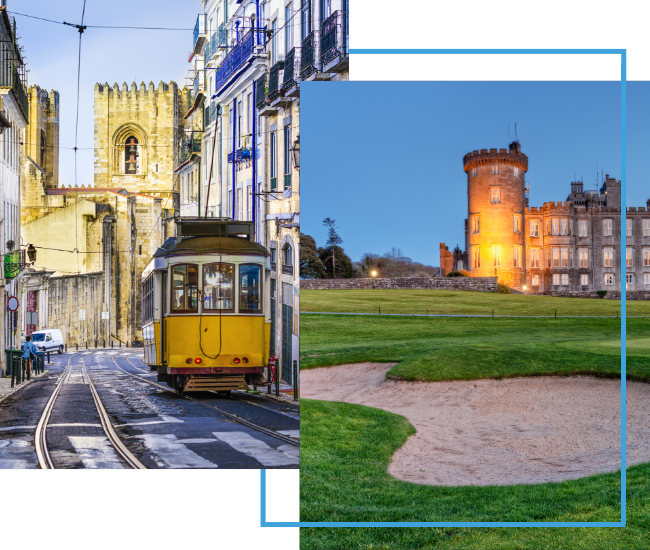 FX Excursions
FX Excursions offers the chance for once-in-a-lifetime experiences in destinations around the world.
Explore Excursions
In addition to intimate settings, smaller staff-to-passenger ratios, and personalized food and beverage options, river cruises have the advantage of providing a deeper dive into a region's culture, food and history. The Rhine, Rhône and Danube in Europe and the Mississippi River and St. Lawrence in North America have much to offer travelers with their itineraries, tying together beloved cities and lesser-known destinations along their routes.
Sponsored Content
Many small- and medium-sized businesses face time and budget constraints when organizing corporate hotel travel for employees. To address this problem, IHG® Business Edge emerged as a cost-free business travel solution for small- to medium-sized enterprises, offering travel managers exclusive access to enticing perks, handpicked educational resources and comprehensive company travel metrics. IHG Business Edge connects our loyal customers to our portfolio of 5,800 hotels and resorts across 18 brands in more than 100 countries.
With the holidays right around the corner, travelers are preparing for holiday travels. For those looking for a last-minute getaway filled with holiday cheer, consider Croatia. With a variety of winter activities perfect for travelers and locals alike, the Christmas countdown in Croatia is in full swing. Leading up to Christmas, Advent in Croatia makes it even more worth your while to visit the country with free winter incentives. If you plan on visiting Croatia, here are five cities going all out for the holiday season: