To jog your memory about my last blog, as I'm sure you are following along on my journey through Portugal, we were departing Lisbon and heading to Madeira. Early on Sunday morning we departed our Airbnb and headed to the airport, where we boarded our EasyJet flight to Madeira. Funchal Airport, officially Cristiano Ronaldo International Airport, is known as one of the most difficult airports to fly into. Luckily, we didn't have any issues during our flight and made our way through the airport to where our rental company was picking us up to take us to their lot to receive our car.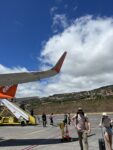 Once we hit the road to head to our home for the next few days, we quickly realized driving in Madeira would be a challenge. The roads were incredibly steep and quite narrow, which makes sense considering Madeira is one of the five Macaronesian archipelagos in the North Atlantic of volcanic origins. After stopping at the store to pick up groceries, we managed to safely make our way to our Airbnb among stunning landscapes everywhere on the island.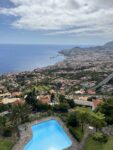 Our first night there, the three of us enjoyed the views from our balcony while sipping on some Portuguese wine and eating our cheese and antipasto board at sunset. Earlier in the day, we noticed a small local bar fairly close to where we were staying, so we decided to walk down and check it out. We stayed for a few drinks before heading back to cook a dinner of spicy prawn and veggie pasta.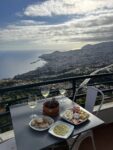 After dinner (and some more wine) we called it a night, as the next day we were headed to check out some sights. Even only being in Madeira for a few hours, I quickly realized this was likely one of the most beautiful destinations I have ever been to, so we were looking forward to exploring the beaches and hikes during the rest of our trip.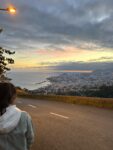 — Aly Evans, administrative assistant
FX Excursions
FX Excursions offers the chance for once-in-a-lifetime experiences in destinations around the world.
Sponsored Content
Exclusive Sailing with Global Traveler
Contemporary lifestyle hotel brand art'otel expands throughout Europe with the launch of three new properties in Zagreb, London's Hoxton and Rome, all slated to open between fall 2023 and early 2024. These three hotels join the brand's existing boutique hotels in Berlin, Amsterdam, Cologne and another London property.