My birthday last week turned into a four-day celebration. It included delicious food, exciting sports, fun music and great friends.
It started on my birthday, Thursday, when I met my friend Tony Feddeler for dinner at Murray Bros. Caddyshack. The chicken quesadillas were awesome as always, with multilevel flavors and big chunks of chicken. The staff surprised me with a slice of the famous key lime pie complete with a birthday candle. It was the best way to start my long birthday weekend.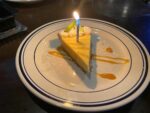 On Friday I met friends Paul and Lori Myers for a night of music by Erik and Ral Donner, Jr. at Paterno's. I have seen the Donner brothers separately, but this was the first time seeing them perform together. Sons of the late Ral, the brothers played some of his hits along with other songs, including leading the crowd in a rousing rendition of "Happy Birthday."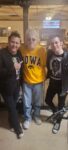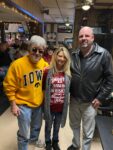 Chicago Knockouts Roller Derby provided entertainment for Saturday. The SRO crowd rocked Homewood Auditorium as the Knockouts crushed Mid Michigan Derby.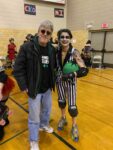 My birthday weekend ended watching two NFL conference championship games with friends at Village Inn, my usual local hangout. We shared chicken nachos, and I enjoyed my turkey burger while watching both games.
As I made the two-block walk home, I reflected on the full few days of fun. It was a fantastic way to start another year of life.
— John Wroblewski, online writer
FX Excursions
FX Excursions offers the chance for once-in-a-lifetime experiences in destinations around the world.
Turkish Airlines recently opened a new lounge in Terminal 1 of New York's John F. Kennedy International Airport. The airline operates three flights per day from the airport and now premium passengers have luxurious, comfortable and hospitable lounge amenities to enjoy in a renovated, rebranded space.
Sponsored Content
Europe is more fun with a Portugal Stopover.
It's time to start dreaming of your next trip. Here's some destination inspiration for you. Take a visual journey through these unique museums in Europe with us.