Growing up, my parents felt if we were busy, we were happy. With that in mind, my siblings and I always had a sport to play. For my brother and me, it was soccer in the fall, wrestling or gymnastics in winter, and baseball in spring. As we got older, we played lacrosse, too. For my sisters, they played soccer, softball, field hockey, lacrosse and basketball, and I think swimming and track were in there somewhere, as well. I am sure I am missing a sport or two.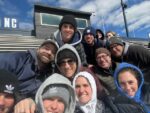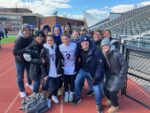 This philosophy has been carried on to the next generation. I have 10 nieces and nephews, plus my two children. You can imagine how many games I have watched. As my sisters did, so far two of my nieces carried sports into college. This past weekend, one of my nieces, Maddie, was in the area playing lacrosse for Penn State University's club team. They call these days Game Days, where several colleges come together to play. She had three games. The fact she was in the area, playing at Villanova University, my daughter and I jumped at the chance to see her play. My sisters and their families came, as well.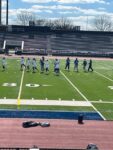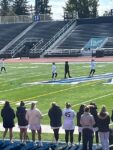 My daughter and I were able to see two games. She played against Villanova and University of Delaware. Temple was the first game, which we missed. They won them all, and I have to say, Maddie certainly scored her fair share of the goals.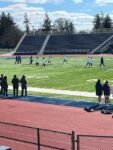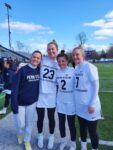 There were 13 of us cheering on this college sophomore and her teammates. I have to admit, it was one cold day, as I am sure you can see from the pictures of us bundled up. But we had so much fun cheering for Penn State player No. 2. It amazes me how the skill level of the girls improves with age. You can see how the plays develop. You can see how they talk to each other on and off the field. Every teammate plays their part, and they seem to have so much fun playing.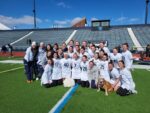 However, I am not sure who had more fun, the players or us fans. It is always so much fun spending time with my nieces, nephews, my children, my sisters and brothers-in-laws. No matter which one of them is on the field, no matter how old they get, we all will try our best to embarrass them . . . I mean root them on! Way to go, Maddie!
— Eli R. Shapiro, director of sales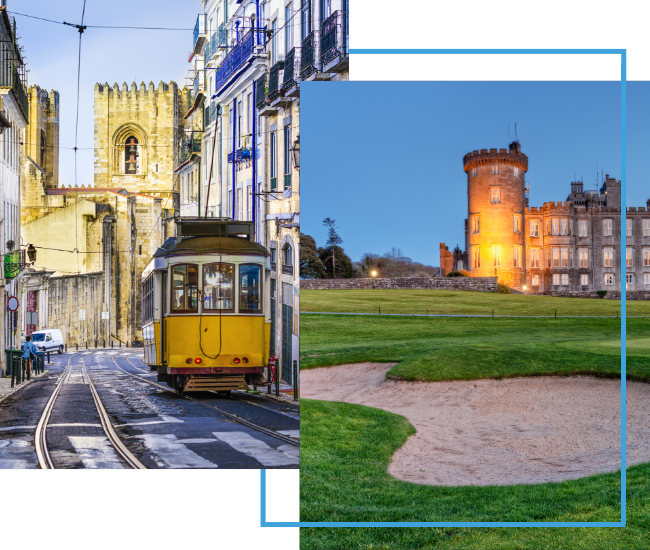 FX Excursions
FX Excursions offers the chance for once-in-a-lifetime experiences in destinations around the world.
Explore Excursions
There is something magical about sipping a glass of local wine while watching the sun slip into the Aegean Sea as the afterglow tinges traditional, white-washed Cycladic houses with glorious shades of rose, purple and gold. Ancient Greeks believed Helios, the Sun God, caused sunsets by driving his fiery chariot into the sea. Standing at water's edge in Mykonos, watching the sky slowly turn from purple to inky black, you almost believe it.
Sponsored Content
United Airlines is in the midst of a major initiative to modernize its fleet over the next several years. After first announcing the plan in 2021, planes fitted with United's signature interior are finally beginning to appear across the airline's narrowbody fleet of Boeing and Airbus planes. United flyers are sure to notice these enhancements from the moment they step on board: Each new or updated plane sports remodeled seats, seatback entertainment screens for everyone, Bluetooth connectivity and more, all adding up to a better experience on every journey.
The prospect of a post-visit treasure hunting session inside the shops of landmark museums such as the Louvre in Paris, the Uffizi Gallery in Florence and The British Museum in London can be irresistible. However, some of Europe's smaller and more unusual museums boast retail spaces with a surprising "wow" factor, often as well-curated as the galleries.