If you have young children, you always need to know where a good playground is located — or two or three; really, you cannot know of enough. Let me tell you about one particular playground my family considers the best in our area.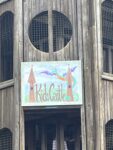 It is called Kids Castle with the Medieval Maze. It is located in Central Park in Doylestown, Pennsylvania. It is an eight-story wooden playground structure. According to the park's website, it was built in 1997. The castle is made of mazes of walkways, crawl spaces, ramps, ladders and stairways. There are two spiral slides that start at the top and take you down. My son can spend hours there. Trying to get him to leave is more of the challenge.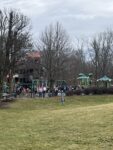 When my daughter was much younger, my wife and I took her there to meet friends many times. Now that my son is in that stage, he is always asking to go. It is not around the corner from our house, but it isn't terribly far, either.
On this particular day, it was early spring, but a warmer day early in the season, so it was packed. The playground is down a little hill from the parking lot. When we pulled up, it took us a few minutes to find a place to park. When I parked, my son jumped out of the car and immediately ran (well, once I let his hand go when we were safe on the path and no longer in the parking lot) down to the playground. Here is where I got my exercise in by chasing after him.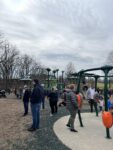 Once there, off he went. The playground was filled with kids and adults. Some adults would run after their little ones, and others would find a nice bench and sit and wait or chat with other spectators. I like to give my son a few minutes, and then I challenge myself to find him. Because there are so many places to hide and so many areas to play, it took me about 30 minutes or so to locate him. When he was younger, I would follow right behind him, climbing in the castle, trying to keep up with him. Now he is 8 and doesn't like me following him, so I try and give him space, but I am always keeping an eye on him.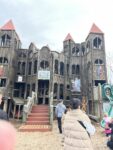 There are other playground apparatuses, and on this particular day, he liked the thing that spins around and around. He would take turns pushing it and then jumping on and going around. Personally, I would have been so dizzy. But not my son; he must have played on it for an hour or so.
All in all, we probably spent three to four hours there. Would you believe me if I said there must have been more than 1,000 people come through there in that time, adults and children, from toddlers to pre-teens? If you are ever in the area and you have children, it is a must stop.
Kid's Castle Playground is located at 425 Wells Road in Doylestown, Pennsylvania.
— Eli R. Shapiro, director of sales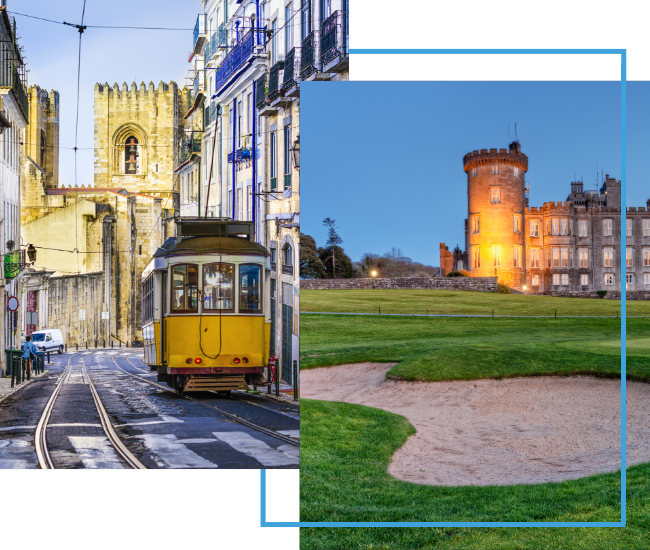 FX Excursions
FX Excursions offers the chance for once-in-a-lifetime experiences in destinations around the world.
Explore Excursions
There is something magical about sipping a glass of local wine while watching the sun slip into the Aegean Sea as the afterglow tinges traditional, white-washed Cycladic houses with glorious shades of rose, purple and gold. Ancient Greeks believed Helios, the Sun God, caused sunsets by driving his fiery chariot into the sea. Standing at water's edge in Mykonos, watching the sky slowly turn from purple to inky black, you almost believe it.
Sponsored Content
One affordable plan can protect an entire year of trips: business or pleasure, short or long, domestic or international.
The prospect of a post-visit treasure hunting session inside the shops of landmark museums such as the Louvre in Paris, the Uffizi Gallery in Florence and The British Museum in London can be irresistible. However, some of Europe's smaller and more unusual museums boast retail spaces with a surprising "wow" factor, often as well-curated as the galleries.