Global Traveler editorial assistant Erich Martin recently wrote "Spooky Books to Read While Traveling." Although an avid reader of all genres, I prefer horror novels for lazy Sunday afternoons. I have compiled a list of my favorite books I've read on my recent travels.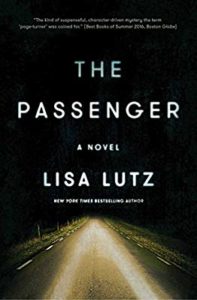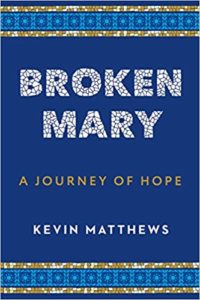 For more than 30 years, radio personality Kevin Matthews has entertained fans via the airwaves as well as in comedy clubs. In 2008 Matthews was diagnosed with multiple sclerosis. Broken Mary is Matthews' story of his life and career, his battle with MS and a serendipitous discovery of a broken statue of Mary, which would change his life forever. It is a story of spirituality and hope from one of my favorite entertainers.
As a fan of Lisa Lutz's Spellman Files quirky family detectives series, I was intrigued by The Passenger, her first true thriller. Lutz delivered a dead-serious story of a woman changing identities and locations as she tries to escape her mysterious past. Filled with many twists and a few dashes of Lutz's usual humor, it is a great psychological thriller.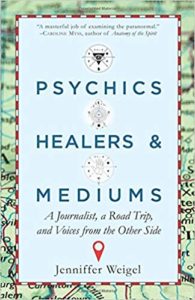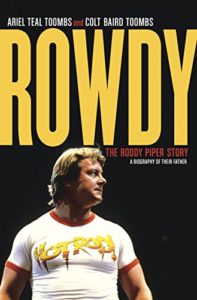 Self-described spiritual adventurist Jenniffer Weigel once again delves into the world of the paranormal with Psychics, Healers, & Mediums: A Journalist, a Road Trip, and Voices from the Other Side. Giving a real look at psychics, mediums and healers, Weigel continues her search for answers. Whether you believe or not, you will come away with new perspectives.
Longtime friend and wrestler-turned-actor Roddy Piper died in 2015, before he could finish writing his autobiography. In an act of love, daughter Ariel and son Colt completed his story. Rowdy: The Roddy Piper Story reveals his troubled childhood, his journey to worldwide fame and the ultimate happiness he found with the family he created.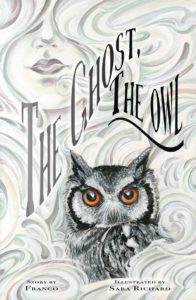 On the lighter side is The Ghost, The Owl, a graphic novel written by Franco and illustrated by Sara Richard. The whimsical and mysterious story of a ghost and an owl is a simple, quick and interesting read; and the ethereal, free-flowing illustrations make the story come to life. It is the perfect collaboration to be enjoyed by all ages.
Looking ahead, I am excited about Dina Kwit's Through My Lens — A Photo Collection of Women's Pro Softball. The longtime photographer of the Chicago Bandits (women's pro softball) compiled hundreds of photos and added many interviews with important figures.
Also expected late next year is Notoriousness, the fourth book in New York Times best-selling author James Finn Garner's Rex Koko series. Having thoroughly enjoyed the first three books in this clown noir series, I look forward to the further adventures of my favorite clown detective.
I still have a pile of older books to read, but these two will jump to the top once they are published.
— John Wroblewski, online writer
FX Excursions
FX Excursions offers the chance for once-in-a-lifetime experiences in destinations around the world.
I imagine that when writer Hans Christian Andersen mused, "Life itself is the most wonderful fairy tale," he was standing at the edge of Copenhagen's historic Tivoli Gardens, one of his favorite haunts, enlivened by the swirl of human happiness that surrounded him: children laughing; carousels spinning; games of chance played for prizes; lovers holding hands; hungry people whispering over sweets, hot drinks, beer and towering, open-faced smørrebrød, Denmark's quintessential sandwich. That fairy tale lives on today at the second-oldest amusement park in the world, a spectacle of folly architecture, bakeries, gardens, rides, restaurants, puppet shows and joy ... and which also happens to be one of the city's most storied places to convene for business.
Sponsored Content
The Global Business Travel Association's (GBTA) Convention 2021 will be unlike any other convention before it, as we come together in person for the first time since the business travel industry drastically changed and look forward to rebuilding and reshaping the future. GBTA Convention 2021 will bring all of us together to learn from experts and each other, in-person at Orange County Convention Center in Orlando, Florida, Nov. 17–19. The safety of our attendees is our top priority. View health and safety protocols.
The restored Park Hyatt Toronto reopened its doors, bringing luxury, sophistication and glamour alongside a nod to the hotel's Canadian heritage. Alessandro Munge of Studio Munge collaborated on the hotel's refresh, drawing inspiration from Canada's seasons and natural landscapes.