Global Traveler editorial assistant Erich Martin recently wrote "Spooky Books to Read While Traveling." Although an avid reader of all genres, I prefer horror novels for lazy Sunday afternoons. I have compiled a list of my favorite books I've read on my recent travels.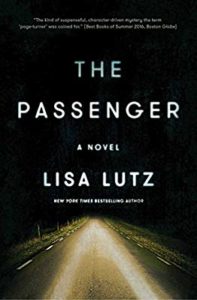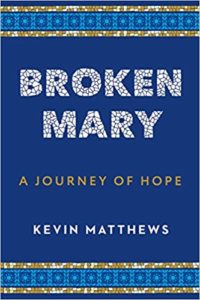 For more than 30 years, radio personality Kevin Matthews has entertained fans via the airwaves as well as in comedy clubs. In 2008 Matthews was diagnosed with multiple sclerosis. Broken Mary is Matthews' story of his life and career, his battle with MS and a serendipitous discovery of a broken statue of Mary, which would change his life forever. It is a story of spirituality and hope from one of my favorite entertainers.
As a fan of Lisa Lutz's Spellman Files quirky family detectives series, I was intrigued by The Passenger, her first true thriller. Lutz delivered a dead-serious story of a woman changing identities and locations as she tries to escape her mysterious past. Filled with many twists and a few dashes of Lutz's usual humor, it is a great psychological thriller.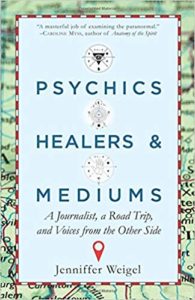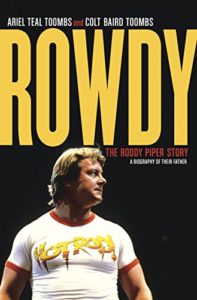 Self-described spiritual adventurist Jenniffer Weigel once again delves into the world of the paranormal with Psychics, Healers, & Mediums: A Journalist, a Road Trip, and Voices from the Other Side. Giving a real look at psychics, mediums and healers, Weigel continues her search for answers. Whether you believe or not, you will come away with new perspectives.
Longtime friend and wrestler-turned-actor Roddy Piper died in 2015, before he could finish writing his autobiography. In an act of love, daughter Ariel and son Colt completed his story. Rowdy: The Roddy Piper Story reveals his troubled childhood, his journey to worldwide fame and the ultimate happiness he found with the family he created.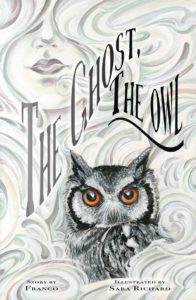 On the lighter side is The Ghost, The Owl, a graphic novel written by Franco and illustrated by Sara Richard. The whimsical and mysterious story of a ghost and an owl is a simple, quick and interesting read; and the ethereal, free-flowing illustrations make the story come to life. It is the perfect collaboration to be enjoyed by all ages.
Looking ahead, I am excited about Dina Kwit's Through My Lens — A Photo Collection of Women's Pro Softball. The longtime photographer of the Chicago Bandits (women's pro softball) compiled hundreds of photos and added many interviews with important figures.
Also expected late next year is Notoriousness, the fourth book in New York Times best-selling author James Finn Garner's Rex Koko series. Having thoroughly enjoyed the first three books in this clown noir series, I look forward to the further adventures of my favorite clown detective.
I still have a pile of older books to read, but these two will jump to the top once they are published.
— John Wroblewski, online writer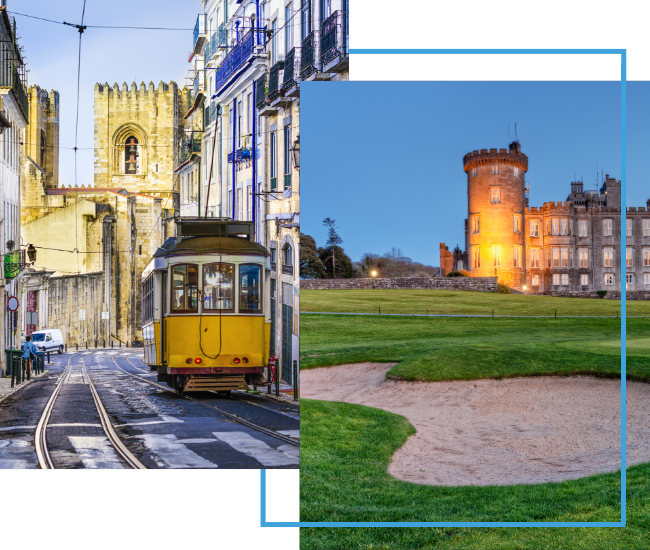 FX Excursions
FX Excursions offers the chance for once-in-a-lifetime experiences in destinations around the world.
Explore Excursions
The Perelman Performing Arts Center (PAC NYC), the cultural cornerstone and final public element of the World Trade Center site, opened this September.  The new performing arts center in Lower Manhattan provides a dynamic home for the arts, serving audiences and creators through flexible venues enabling the facility to embrace wide-ranging artistic programs.
Sponsored Content
Are you looking to enhance your business trip with a little leisure? Look no further than Portugal, a country renowned for its captivating blend of history, culture and natural beauty. And with TAP Air Portugal, you can effortlessly transform your business trip into an unforgettable bleisure adventure. Discover why Portugal and TAP Air Portugal are the perfect combination for an enriching and rejuvenating experience.
Whether you call secondhand fashion treasure troves "thrift stores," "fripperies," "charity shops," "vintage boutiques" or something else, shifting the paradigm from "old clothes" to "new finds," you may find the best, most conversation-starting souvenirs inside these shops and neighborhoods located in the world's most fashionable cities and a few unexpected places.