I'm back again with my annual list of interesting books I read during the year. There were a lot of great options, but I narrowed my list down to my best six, plus a look at what's coming in 2022.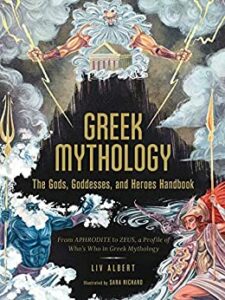 It was a busy year for artist and creator Lady Sara Richard. On my 2022 preview list, the highly-anticipated Greek Mythology: The Gods, Goddesses and Heroes Handbook: From Aphrodite to Zeus, a Profile of Who's Who in Greek Mythology, a book written by Liv Albert and illustrated by Sara, surpassed expectations. The origins of Greek mythological characters come alive through Liv's interesting tales and Sara's beautiful art.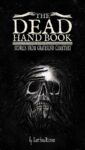 Sara was far from done, though. Late in the year, The Dead Hand Book: Stories From Gravesend Cemetery was published. The Dead Hand Book is a collection of tales, a bit macabre, a bit sweet, but all thought-provoking. It honors the deceased while aiming to increase our understanding of death as part of life. Often open-ended, the stories encourage readers to ponder possibilities. Entertaining and mentally stimulating, The Dead Hand Book could even serve as a classroom textbook.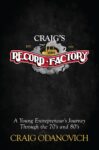 Craig's Record Factory: A Young Entrepreneur's Journey Through the 70s and 80s is described as a "nonfiction novel" by its author, Craig Odanovich. Part autobiographical, part reflective nostalgia, Craig's Record Factory tells Craig's story as the owner of a record store and later a video store. It dives into the world of pop culture while interspersing lessons of life, family and business. It is heart-warming, poignant and even educational. It immediately brought me back to my Saturday afternoons at Hegewisch Records.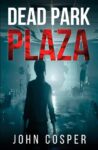 John Cosper perfectly describes his Dead Park Plaza as "The Office meets Tales from the Darkside." It is a collection of seven short stories of murder, mayhem and a little mirth at a seemingly mundane office complex. There is nothing mundane about the happenings or the writing though. A bit of quirky humor simply adds to the enjoyment. There could easily be sequels to Dead Park Plaza, and I hope there will be. Author of several other fiction works and co-author on many autobiographies, John has a growing section on my book shelf.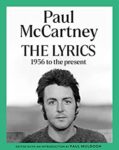 As a long-time fan of the Beatles, I figured I would like The Lyrics: 1956 to the Present by Paul McCartney, but this two-volume set is a masterpiece, a true must for fans of his. The Lyrics is 960 pages of photos, paintings, handwritten notes and personal insights from Sir Paul. Starting from his days before the Beatles, 154 songs are presented, with each one revealing a bit about McCartney. In the absence of an autobiography, The Lyrics serves the same purpose, perhaps even better.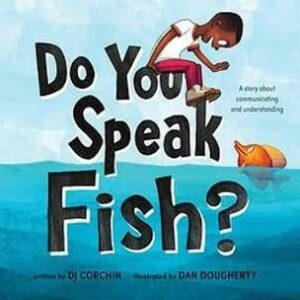 DJ Corchin's Do You Speak Fish? is clearly a children's book, but as the grand uncle of two young ones, I find it valuable, especially in these times. It starts with a young boy being frustrated with animals not understanding him and ends with lessons on communication, connection and understanding of others. With fun illustrations by Dan Dougherty, it aims to teach children through a fun story, like all of Corchin's many books.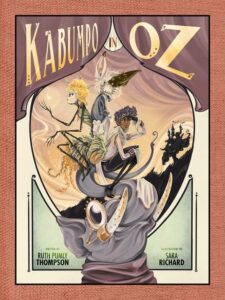 Looking ahead to 2022, another book by Lady Sara is already on my radar. Kabumpo in Oz is the 16th book of Oz and the second by Ruth Plumly Thompson. Originally published in 1922, this edition features a new cover and interior illustrations by Sara. This is the story of Prince Pompadore, accompanied by his wise elephant Kabumpo, on an adventure to the Emerald City to marry Princess Ozma. Scheduled for early 2022, it will be on my book shelf shortly after publication.
— John Wroblewski, online writer
FX Excursions
FX Excursions offers the chance for once-in-a-lifetime experiences in destinations around the world.
The Ritz-Carlton, Nikko in Japan offers travelers exciting experiences this spring. Opened in July 2020, the property overlooks Lake Chūzenji and Mount Nantai in Japan's Northern Kanto region. With cherry blossoms (Sakura) set to bloom in April, the area is the perfect destination for a spring getaway.
Sponsored Content
Learning more about our readers' travel habits and preferences ensures Global Traveler delivers the content you desire. As the travel industry has adapted and changed over the last few years, it's more important than ever to connect. To best meet your short- and long-term travel content needs, please help us!
Scenic Luxury Cruises and Emerald Cruises currently offer travelers savings of up to $500 per cabin and a 50 percent reduction on deposits on select 2023/2024 river and ocean itineraries. The offers are available through March 31 and can be combined with others, such as early-booking savings of up to $1,500 per couple and a Pay in Full bonus that includes free or reduced airfare options.