My grandmother's birthday falls during the first week of November. This year, we celebrated in Medford, New Jersey, at Braddock's Tavern with the whole family.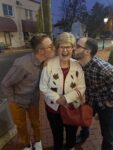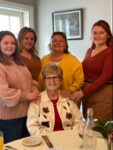 Since our party was big, we were seated in a separate room at a large, round table. The historic feel of the restaurant made us feel like we were at a homey bed and breakfast. Our waitress came to take our order, but we were not ready, as there were too many tasty options. We started with duck fat patatas bravas in a rosemary-orange aioli and the duck egg rolls for the table to share. Both dishes were flavorful and hit the spot. For my main dish, I ordered the French onion short rib. This monster of a sandwich was juicy, tender and packed with salty au jus, with some extra on the side to dip. I planned to only eat half; but it was so good, I dove into the other half. Each plate came with homemade chips that were seasoned perfectly.
After, we took a stroll down Medford's Main Street to window shop. My grandmother used to have a spot at one of the antique stores, so we popped in to see how the shop looks now. It was the same but with new vendors. I purchased some holiday décor, and we walked down the street to our next destination, The Pop Shop.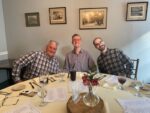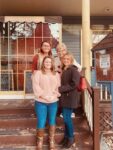 Everyone in my family knows my grandmother has a huge sweet tooth for ice cream. It is her favorite treat, so we had to end the evening with a sundae. She went for a classic vanilla soft serve with chocolate sprinkles. I had s'mores egg rolls with vanilla ice cream. It hit the spot.
— Audrey Lee, assistant editor
FX Excursions
FX Excursions offers the chance for once-in-a-lifetime experiences in destinations around the world.
With some of the world's most iconic artists hailing from Spain, narrowing down which museum to visit when in Madrid can be challenging. Often, the fun of visiting a museum goes away when feeling pressured to see absolutely every famous work of art in a museum. Instead of venturing to one of Madrid's larger and more well-known museums, choose one of these lesser-known museums for an equally enriching (and less-crowded) experience:
Sponsored Content
FXExpress Traveler of the Year Contest 2023
The coronation of King Charles III will be held Saturday, May 6, and seven hotels around London, Ireland and Scotland will get in on the festivities with different offers and amenities.