When traveling on a recent girls' trip to Chicago, we came across Goddess and the Baker.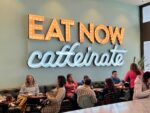 And while I was plenty happy with my bacon, egg and cheese croissant, the star of the show was my Glitter Gold Latte.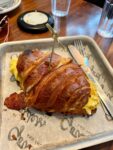 Glitter was somewhat of a staple in my life growing up. We used glitter on school projects, silk flower arrangements, edges and trims of costumes, bows and even a few pairs of shoes/shoelaces back in the day. In fact, there's a running joke within our family that everyone who visits Grandma and Grandpa's house goes back to their own homes with at least a speck of glitter somewhere on them (that's how you know you were there!).
So, when I saw Glitter Gold Latte on the menu, I eagerly asked the young woman behind the counter what was in it. She replied, rather unenthusiastically, I might add, "It's a vanilla latte with gold glitter."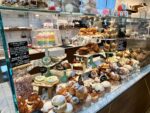 Thankfully, I didn't let her lack of marketing prowess persuade me to choose something else. I stuck to my guns and said, "Perfect. I'll take one."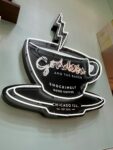 And when it arrived, it tasted as pretty as it looked.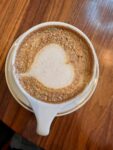 While the edible glitter trend has been in full swing for a few years now, I had never enjoyed a morning coffee with sparkles before. And after I did — you guessed it — the sparkles followed me all day long.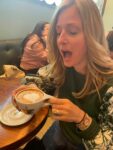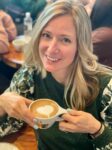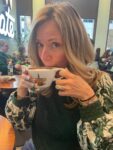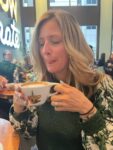 Just like they do when I visit my old home.
— Carrie Cox, account executive
FX Excursions
FX Excursions offers the chance for once-in-a-lifetime experiences in destinations around the world.
Sponsored Content
Exclusive Sailing with Global Traveler
Contemporary lifestyle hotel brand art'otel expands throughout Europe with the launch of three new properties in Zagreb, London's Hoxton and Rome, all slated to open between fall 2023 and early 2024. These three hotels join the brand's existing boutique hotels in Berlin, Amsterdam, Cologne and another London property.