As previously proposed, I began flipping through the photos on my phone and decided to write about some of my favorites from 2022. And based on the number of food pics I've taken, I thought it best to dedicate this post to my favorite foods of 2022.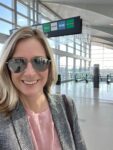 In random order …
Best Gelato Dessert
Made to share, we had a serving of Honey Onyx Pistachio Gelato from Forte dei Marmi in Miami for three people arrive at the table and nearly finished this mound of creamy goodness. By far, the best pistachio "anything" I've ever enjoyed.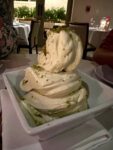 Best Cheesecake
Beyond the stunning presentation, Mila's Frozen Japanese Cheesecake with yuzu, strawberry and almonds was ridiculously good … perhaps my favorite dessert of all time. Worth the reservation next time you're in Miami.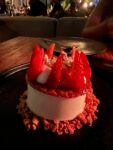 Best Morning Beverage
On a whim, I ordered the Ginger Tea Latte from Pura Vida in Miami. To this day, I'm planning my next Miami trips around how to get another one! The blue foam was a fun twist to the light and simple coffee alternative.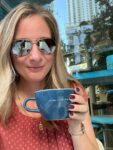 Best Adult Beverage
I'm a martini girl at heart, and the incredible Carillon Martini at The Strand was not only beautiful to behold, it was also smooth as butter to my being. Gorgeous and tasty!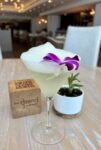 Best Burrata
It's a little silly how many burrata pictures are currently on my phone. However, this one takes the win because of its guacamole combination. At AlmaRosa Miami I discovered two of my favorite appetizers could work magic when appropriately paired together.
Best Charcuterie Tray
A lovely welcome amenity for my hungry tummy, the fine folks at InterContinental Buckhead Atlanta offered the perfect munchable snack for my stay: prosciutto, olives, nuts and cheeses with a kind welcome note.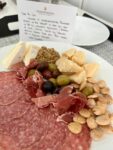 Best Brunch Dish
Elevage inside the Epicurean in Tampa nailed the hummus plate with the most savory combination of Mediterranean flavors and spices I enjoyed all year. Simple nourishment in a delightful brunch dish.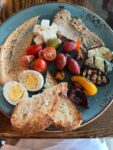 Best Lunch
The vegetarian quesadilla at Perspective Rooftop Bar atop Art Ovation in Sarasota was chock full of veggie goodness. Artichokes, peppers, quinoa and spinach warmed and served alongside a variety of fruits easily topped my list (and the view of Sarasota Bay from the rooftop is a big bonus).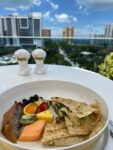 Best Seafood
If you've never had branzino, try it. If you've never had it salt-baked, go all in and say "Yes!" If you've never had it at Milos, then by all means, run, don't walk. I don't think I'll ever choose this fish without this method ever again. Simply phenomenal.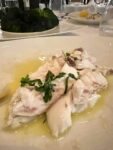 Best Bacon
Rounding out this list of favorites is, of course, bacon. As a self-proclaimed bacon snob, I grew up eating the best bacon in the nation and, of course, knew exactly where to find it in 2022. Should you get the chance to enjoy some Cox bacon from our family farm, it means somebody loves you. Enjoy it with 120-plus family members during a summer reunion at your own risk.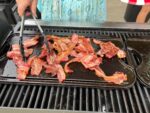 Thanks 2022! Time to make room on my phone for a few new pics of people, places and plates of food worth remembering.
— Carrie Cox, account executive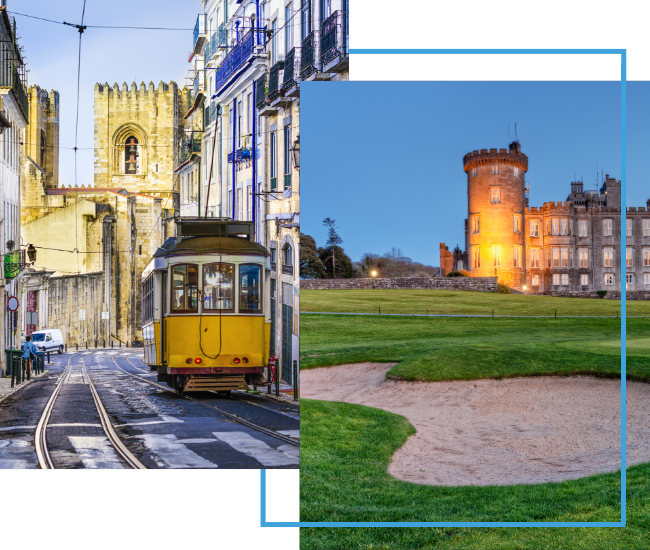 FX Excursions
FX Excursions offers the chance for once-in-a-lifetime experiences in destinations around the world.
Explore Excursions
If fabulous food and beverages are a must-have for any weekend getaway, then look no further than the City of Brotherly Love. Whether your palate has a penchant for vibrant Latin American fare or cozy French cuisine, whether you're an oenophile looking to swirl, sniff and sip your way around the globe or you'd rather sample farm-to-glass cocktails, Philly's got it all this fall. (With the exception of Bolo, which is a short taxi or Uber ride away and definitely worth the trip, the rest of these spots are all within walking distance of each other.)
Sponsored Content
Exclusive Sailing with Global Traveler
From Santoríni to Dubai to New York, some hotels just have that "it" factor that draws visitors far and wide. For some hotels it's their proximity to popular landmarks and attractions, for others it's their amenities. But these hotels have something few can claim: a true room with a view.