I recently went to Los Angeles, California, for Global Traveler's 19th annual GT Tested Reader Survey awards. It was a gorgeous event that brought everyone in the industry together before the holidays. Instead of flying 10 hours in two days, I decided to take advantage of the time and leave a few days early with my boyfriend, Zach, to enjoy sightseeing, hiking, shopping and food trucks.
We arrived in Los Angeles at 9 a.m. with plenty of time to enjoy the day. We decided to grab a bite at Gracias Madre, a vegan taco restaurant in Beverly Hills. The atmosphere was trendy, with an extensive cocktail list and food menu, but the food was average. It was next to multiple luxury stores, and it was easy to find free street parking.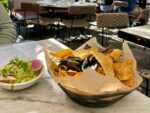 After eating, we went to Baldwin Hills Scenic Overlook, a steep hill with old, spread-out stairs down the middle of the mountain for visitors to walk up, surrounded by a zig-zag trail looping 58 acres of land. Zach and I ran up the stairs and walked down the path multiple times, with the reward of a nice city view each time we approached the top. When we finished, we were lucky to find a smoothie food truck boasting fresh local ingredients to replenish our energy.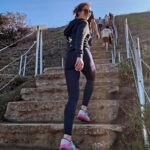 Too tired to go out, we decided to stay in that evening, waking up early Sunday morning to do the famous Hollywood Sign hike. The route started hard, climbing up almost 2,000 feet to the peak of Cahuenga, where we visited the renowned wisdom tree at an altitude. We then stretched to Mount Lee, 1,709 feet, making our way behind the Hollywood sign. On our mountain descent, we stopped and took a picture at the best view we could find of the Hollywood sign.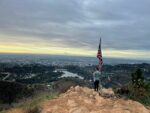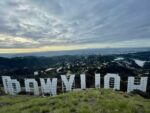 Later in the day, we decided to go shopping, stopping at Trading Post, where hundreds of vendors were selling art, refurbished clothing and antiques. I found my brother a vintage Kobe Bryant T-shirt for Christmas. I would have shopped longer if it weren't for the rain.
We ended our evening with the highlight of our trip: The Funko Pop shop. I saw on Google that it was close to our Airbnb on West Hollywood Boulevard. If you don't know what Funko Pops are, they are giant-headed vinyl figures that replicate famous characters, actresses, animals and people from pop culture. Similar to collecting baseball cards, certain Funkos are extremely rare, making them worth a lot of money. These figures usually have a special Chase sticker on the front. I only know these things because my brother Curtis is obsessed and collects them.
Because I am the best sister in the world, I could not wait to go inside and FaceTime my brother. Zach and I spent hours in this store, mesmerized by each section's mini-universe, ranging from mountains to waterfalls to fairy-tale castles and Star Wars battlegrounds. It felt like we were at an amusement park, and the best part was the Pop People attraction that offered guests the interactive experience of creating their own custom Funko Pop that looks like them or their loved ones. I won't spoil the surprise of who I made one for, but you can take a guess.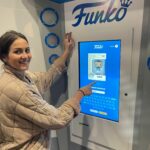 I ended my extended stay atop Perch, LA, where Zach and I enjoyed a glass of wine, appetizers and a spectacular skyline view. Christmas lights twinkled, and people were ice skating down below in the park. It was a perfect moment. Overall, my extended stay was a lot of fun and relaxing. I was happy to spend quality time with my boyfriend.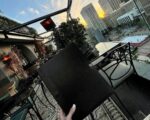 — Christyn Pek, business development executive
FX Excursions
FX Excursions offers the chance for once-in-a-lifetime experiences in destinations around the world.
Recaro's new CL6720 business-class seat with doors took off recently on Iberia's Airbus A350 cabin, flying Madrid (MAD) to Buenos Aires (EZE), with a total of 31 of the seats in the aircraft's business-class cabin. The premium-economy and economy cabins also feature Recaro seats.
Sponsored Content
Europe is more fun with a Portugal Stopover.
In a city where new hotels, restaurants and experiences emerge seemingly every day, it's expected to feel overwhelmed when deciding where to dine. London consistently sees delicious and top-notch restaurants appear, but how can one possibly keep track of all the new and updated restaurants?