On the second night of our quick trip to Seattle in May, our party of five had reservations at The Carlile Room, just around the corner from The Camlin, our temporary home. It's also just across the street from the Paramount Theater, making it a great spot for pre- and post-performance dining and drinks. Our daughter and son-in-law had highly recommended it, so we were looking forward to a great meal.
The Carlile Room, inspired by singer/songwriter and hometown performer Brandi Carlile, is one of Seattle chef Tom Douglas' 15 area restaurants. The Douglas empire boasts a range of cuisines — from Yucatàn (Cantina Leña) to Italian (Trattoria Cuoco) — and settings, from fine dining (The Dahlia Lounge) to pub style (Brave Horse Tavern). It also includes a farm in Eastern Washington, providing produce for the menus, and a cooking school and food products line.
A large image of a young Bob Dylan dominates the main dining room of The Carlile Room, whose décor and extensive cocktail menu ("The Book of Booze") reference the vibe of the '60s and '70s (sleek but not psychedelic). Dinner is served until midnight on Friday and Saturday nights, and on weekend evenings and some weekday nights DJs spin classic records from the '60s to the '80s . . . with no cover.
The Carlile describes its menu as "thoroughly modern and progressive . . . with 'plant house' features and our favorite local meats."  There are perhaps a dozen apps or small plates, half that many main dishes and a few sides (grits, greens, fries). Not an extensive selection, but there is sufficient variety and, most importantly, every dish proves a masterful combination of colors, textures and flavors that complement and expand on each other. We found the choice of every item on a plate, whether seed or sauce, garnish or relish, perfectly combined to create a wonderful whole.
A perfect example was a shared plate of duckfat hushpuppies (crispy outside and moist inside with just the right amount of zing) served with a decadently rich, creamy duck liver mousse, rhubarb jam (its tang balanced the rich paté) and pickled parsnips (for a crisp crunch and a little acidity). To die for!
We ordered several other dishes which featured the plant-centric theme: a simple green salad, lightly dressed and with Parmesan reggiano and edible flowers (very pretty);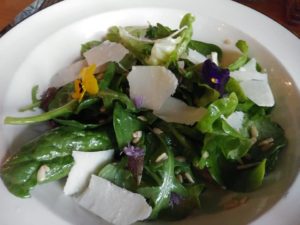 seared broccoli with soybeans, pumpkin seeds and puffy wild rice;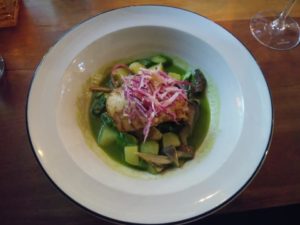 and, the favorite: roasted rainbow carrots with pickled cumin seed, Fresno pepper sauce, cilantro and cashews.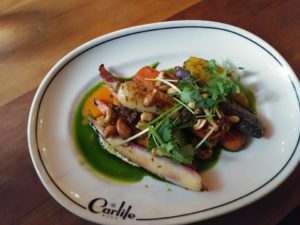 Of the main courses, two of us ordered the Alaskan cod with asparagus, oyster mushrooms, watercress and horseradish. Again, the marriage of the tastes and textures proved delightful. We wrapped up sharing a wonderful seasonal dessert, rhubarb cake,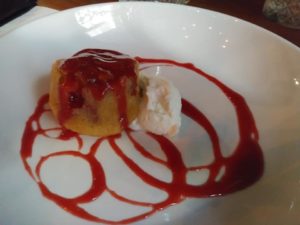 and a plate of bombolini — Italian cream-filled "doughnuts" — a nice, light finish to a great meal.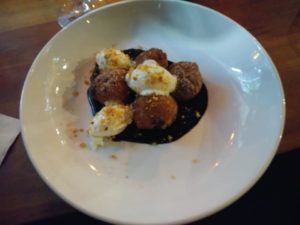 We all agreed that a return to The Carlile Room would be high on our list on our next trip to Seattle.
— Patty Vanikiotis, associate editor/copy editor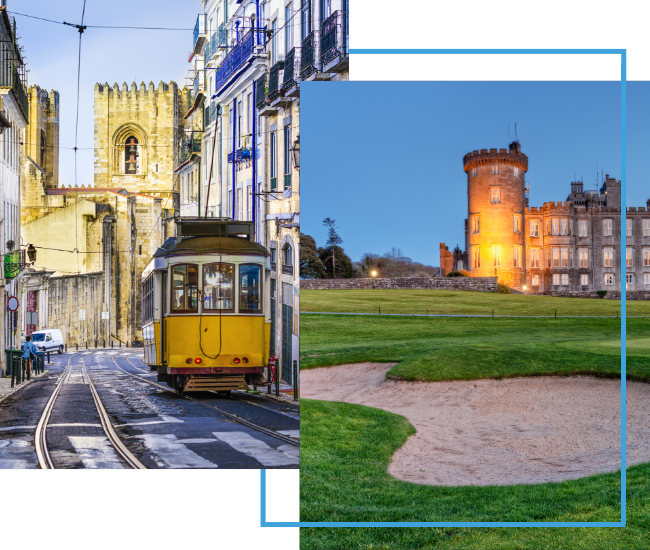 FX Excursions
FX Excursions offers the chance for once-in-a-lifetime experiences in destinations around the world.
Explore Excursions
Red Savannah launched a new series called In the Footsteps of…, which debuts itineraries of well-known figures, the first being Coco Chanel. As Chanel No. 5 celebrates its 102nd anniversary this year, the travel company invites fashion lovers, history enthusiasts and admirers of Coco Chanel to experience the new itinerary, In the Footsteps of Coco Chanel. The experience allows travelers to step into the remarkable life of one of most iconic figures in the fashion world.
Sponsored Content
Whether it's the people, the craic (fun) or the coasts, travelers always find something to love about the island of Ireland. What fills your heart?
Mazatlán, Mexico, has long been an attractive home destination for Canadian and American retirees, but, in recent years, young, digital nomads have also discovered the charms of this coastal city, finding inexpensive accommodations, beautiful weather and plenty of bandwidth for working remotely. The laid-back beach scene definitely eases the transition of relocating to Mexico's West Coast.