The other weekend my husband and I grabbed brunch at one of our favorite brunch spots with some friends. We decided to start the morning with brunch cocktails at a pop-up Sunday brunch cocktail spot.
The brunch cocktail pop-up serves Bloody Marys and other popular brunch cocktails on Sunday mornings. I opted for a virgin Bloody Mary, my friend stuck with club soda, and our husbands decided to try a new-to-us cocktail, the Gordon's Breakfast. The Bloody Mary alternative is made with gin, jalapeño simple syrup, cucumber, horseradish, lime juice and mint. The virgin Bloody Mary and Gordon's Breakfast were both topped with a garnish of olives, sausage, bacon and celery. To me, the Gordon's Breakfast looked like a clear version of the Bloody Mary. My husband and our friend said the cocktail had an interesting flavor profile but that they wouldn't order it again.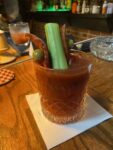 After we finished our drinks, we made our way to The Kibitz Room. The classic Jewish deli is a favorite of ours. It was a first-time visit for our friends. The menu and the portions are huge. There are sandwiches, smoked fish platters, Jewish comfort food, eggs, sweet breakfast dishes and more. I tend to alternate between a few dishes, and on our recent visit I opted for a BLT with a side salad. One of the fun draws of the deli is its pickle bar. Diners may choose from a variety of pickles including half-sours, pickled tomatoes, health salad and sweet pickle chips. We each grabbed our own pickles and added an order of fries to share for the table. We all left with to-go boxes, and our friends are new fans of the deli!
— Katie Skrzek, vice president/digital director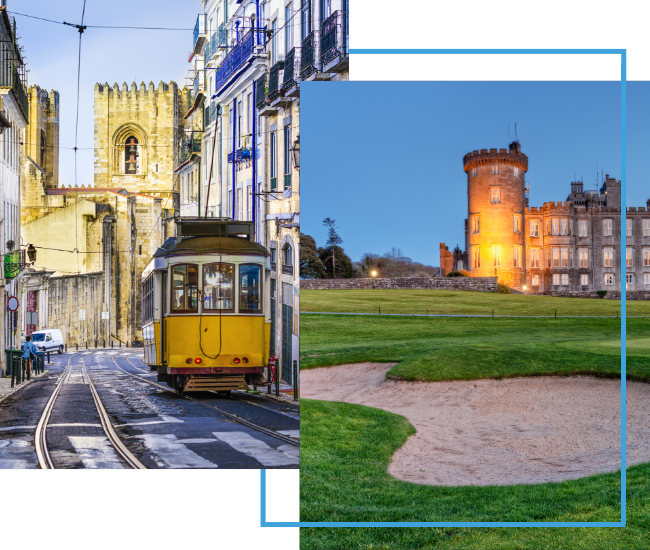 FX Excursions
FX Excursions offers the chance for once-in-a-lifetime experiences in destinations around the world.
Explore Excursions
Red Savannah launched a new series called In the Footsteps of…, which debuts itineraries of well-known figures, the first being Coco Chanel. As Chanel No. 5 celebrates its 102nd anniversary this year, the travel company invites fashion lovers, history enthusiasts and admirers of Coco Chanel to experience the new itinerary, In the Footsteps of Coco Chanel. The experience allows travelers to step into the remarkable life of one of most iconic figures in the fashion world.
Sponsored Content
Are you looking to enhance your business trip with a little leisure? Look no further than Portugal, a country renowned for its captivating blend of history, culture and natural beauty. And with TAP Air Portugal, you can effortlessly transform your business trip into an unforgettable bleisure adventure. Discover why Portugal and TAP Air Portugal are the perfect combination for an enriching and rejuvenating experience.
Mazatlán, Mexico, has long been an attractive home destination for Canadian and American retirees, but, in recent years, young, digital nomads have also discovered the charms of this coastal city, finding inexpensive accommodations, beautiful weather and plenty of bandwidth for working remotely. The laid-back beach scene definitely eases the transition of relocating to Mexico's West Coast.