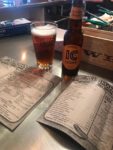 Last weekend my fiancé and I took a road trip to commemorate the start of summer. We opted to check out the other side of our state and visit Pittsburgh. For city center accommodations in the heart of it all, I recommend Fairmont Pittsburgh.
To start our Pittsburgh experience, we had lunch at Primanti Brothers, famous for topping sandwiches with coleslaw and French fries. Afterward, we grabbed pastries from another Pittsburgh staple, Prantl's Bakery.
That afternoon, we strolled the Andy Warhol Museum before watching the Pirates take on the San Diego Padres at PNC Park. The night capped off with a spectacular fireworks display.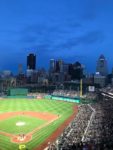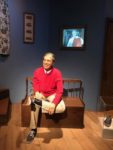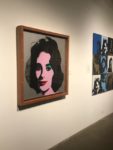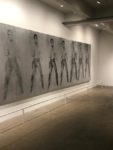 We didn't forget relaxation! We started Saturday with massages at Fairmont Pittsburgh's spa before a late breakfast and a 1 p.m. boat tour of Pittsburgh's three rivers with Gateway Clippers.
Post-boat tour, we made our way to the Heinz History Center to learn a bit more about the city. After dinner at fl.2, we strolled Market Square's night market.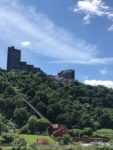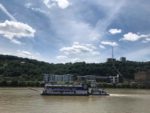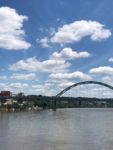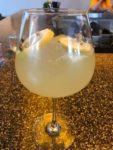 Naturally, before heading out on Sunday, we had to sample the brunch menu at fl.2. Sadly, the weekend was over too quickly, but we both agreed we'd like to return to Pittsburgh again!
— Kim Krol, editor in chief
FX Excursions
FX Excursions offers the chance for once-in-a-lifetime experiences in destinations around the world.
Tucked away between the verdant hills of the Dominican Republic and beautiful waters of the Caribbean Sea, Samaná is the perfect year-round destination. No matter what time of year you choose to visit this hidden gem, you can check things off your travel bucket list. In the summer, escape the busy tourism hot spots and explore off-the-beaten path areas and activities; in the winter, embark on an eco-excursion like whale watching in Samaná Bay.
Sponsored Content
ISN'T IT TIME? It's time to treat yourself to the vacation you deserve, and Celebrity Cruises® offers the perfect escapes. With an award-winning fleet of ships that sail to more than 300 destinations around the world, Celebrity will take you almost anywhere you want to go in style. Enjoy stunning staterooms and suites, culinary experiences imagined by Michelin-starred chefs and intuitive service. Celebrity makes sure your vacation is effortless from the start, which is why drinks, WiFi and tips are Always IncludedSM on every sailing.
The coastal town of Belek in Antalya serves as the setting for the brand new, 5-star Cullinan Belek, named for the largest rough diamond ever discovered. Set along the sparkling azure waters of the Turkish Riviera, the new property boasts its own private white-sand beach, with 600 plush guestrooms (including 10 luxurious villas), all providing sea views. The hotel also has 13 swimming pools, 10 dining venues and five bars.