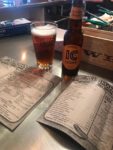 Last weekend my fiancé and I took a road trip to commemorate the start of summer. We opted to check out the other side of our state and visit Pittsburgh. For city center accommodations in the heart of it all, I recommend Fairmont Pittsburgh.
To start our Pittsburgh experience, we had lunch at Primanti Brothers, famous for topping sandwiches with coleslaw and French fries. Afterward, we grabbed pastries from another Pittsburgh staple, Prantl's Bakery.
That afternoon, we strolled the Andy Warhol Museum before watching the Pirates take on the San Diego Padres at PNC Park. The night capped off with a spectacular fireworks display.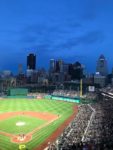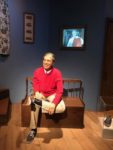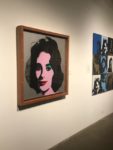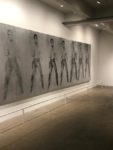 We didn't forget relaxation! We started Saturday with massages at Fairmont Pittsburgh's spa before a late breakfast and a 1 p.m. boat tour of Pittsburgh's three rivers with Gateway Clippers.
Post-boat tour, we made our way to the Heinz History Center to learn a bit more about the city. After dinner at fl.2, we strolled Market Square's night market.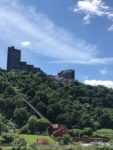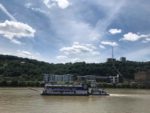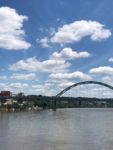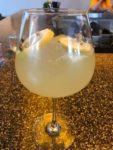 Naturally, before heading out on Sunday, we had to sample the brunch menu at fl.2. Sadly, the weekend was over too quickly, but we both agreed we'd like to return to Pittsburgh again!
— Kim Krol, editor in chief
FX Excursions
FX Excursions offers the chance for once-in-a-lifetime experiences in destinations around the world.
Since Cheval Blanc, an extraordinary, newly designed and refurbished 72-room hotel owned by Louis Vuitton Moet Hennessey, launched in September 2021, it has been the talk of the town. Le Tout-Paris remarks about its WOW factor … and the hard-to-get reservations for the 30 seats at Plenitude, the intimate, first-floor gastronomic outlet headed by chef Arnaud Donckele, who earned three Michelin stars at Cheval Blanc Saint Tropez. Reservations are also recommended for Limbar, the ground-floor bakery/café/tea shop/bar where we watched Pastry Chef Maxime Frédéric preparing desserts and an absolute must-have for dinner at Le Tout-Paris, the 7th-floor, all-day brasserie. This brightly colored space, with its raised seating and Fauve-like floor tiles and the adjacent Milanese restaurant, Langosteria, both have access to terraces facing the Seine River, with amazing views encompassing Notre Dame to the Eiffel Tower.
Sponsored Content
Located in the South Pacific, The Islands of Tahiti are just eight hours by air from California. Surrounded by pristine, crystal-clear blue waters, the 118 islands and atolls offer natural beauty, authentic island culture and unique French Polynesian style. The Islands of Tahiti are world-renowned for white-sand beaches, stunning turquoise lagoons and varied landscapes ranging from coral atolls to volcanic mountain peaks. Privacy comes naturally in The Islands of Tahiti and offers visitors the space to relax and reconnect and to be Embraced By Mana. Mana is the life force and spirit that connects all things in The Islands of Tahiti.