Hello fellow travelers, how I've missed writing for you! I hope the new year is treating you well.
The last few weeks of 2022 were … intense, to say the least, but there is so much to look forward to this year — from traveling to new destinations and exploring the world, seeing loved ones start new adventures, wedding planning and much more. And you, of course, will come along with me through all of it.
Life works unexpectedly, and once we can accept that, we free ourselves from the never-ending to-do lists and goals after goals after goals … you get my drift. Now, where did I leave off last? That's right, headed to Los Angeles for a quick work trip. I stayed at the gorgeous The Ritz-Carlton, Los Angeles, which made the hustle the trip required worth it. My room felt enormous and the direct view of the Hollywood sign made me feel like a movie star, ha! In between meetings and hosting an event, the team had a lovely dinner at Capital Grille where they helped kick off my big birthday celebrations.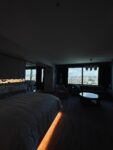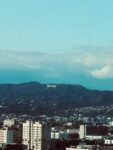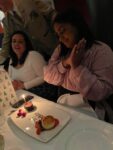 I turned 30 later that week and continued the celebration at home with my loved ones. The night of my birthday, my fiancé, his sister and I attended George Balanchine's opening night of The Nutcracker at the Academy of Music, a National Historic Landmark. It was my first time at the ballet, and I can say I'm still amazed.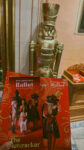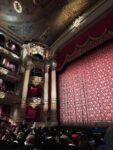 The theatrical magic of the holiday season coupled with the remarkable talent, innocence and charm of the artists and performers made for memorable night, indeed. It was an almost-sold-out opening night, and the building was filled with giggles, laughter and palpable enjoyment. I must say my inner child was thrilled to experience this; there's no such thing as being too old to nurture that little person inside all of us.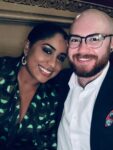 After the show, we opted to walk to our dinner reservation at Giuseppe & Sons on Sansom Street. At first I was confused, as it seemed we walked into a closed business; what describes speakeasy vibes better than that? The intrigue increased as we made our way down the stairs and through the picturesque hallway that leads into the bar. I loved everything about this place, from the dim lighting, modern yet retro architecture and style, and the food — can't forget about the food.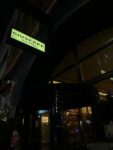 I enjoyed a well-balanced espresso martini as we waited for two other friends to join us; a quick Google search indicated the Broccoli Rabe "Pizza" was the crowd-pleaser appetizer, so, naturally, we decided to find out. I can attest its pillow-y soft and cheesy center and crispy-yet-soft crust will make you close your eyes and "Mmm…mmm…mmm." I don't know how else to describe it, haha.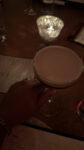 Unfortunately, they were out of the Lobster Spaghetti, the dish I really wanted to try, but the Shrimp Fra Diavolo and the Rigatoni Pomodoro did not disappoint. The shrimp was smothered in a decadent lemon butter sauce, and somehow it managed to keep its crispiness despite being steaming hot inside when it was served. The pasta tasted super fresh and light; the sauce had a sort of sweetness that balanced out all the citrus and acidity from the shrimp.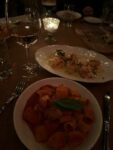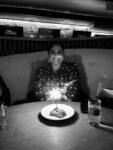 As if that night wasn't enough, the next day I picked up my mom and brother from the train station and we headed back to the city to do yet another thing for the first time. I'm telling you, there isn't an age limit to this thing called happiness.
My mom, brother and I went ice skating for the first time, and we loved it! We went to the Independence Blue Cross RiverRink Winterfest and spent an evening skating, falling, laughing and enjoying each other. We sat by the fire and had some hot cocoa before we headed to Center City to continue exploring. Luckily, Winterfest is open through March 5, so there's time to engage in some outdoor family winter activities.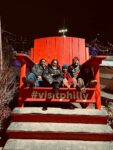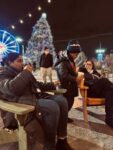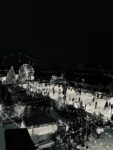 In our attempt to spend more time in Philly, we searched for and found our new favorite date night spot. Be on the lookout for my next blog to find out where in the city this place is.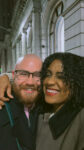 — Yasser Ogando, advertising & production manager
FX Excursions
FX Excursions offers the chance for once-in-a-lifetime experiences in destinations around the world.
Give dad the ultimate escape this Father's Day with a stay at Andaz San Diego. Book the Father's Day offer and receive a one-night stay in the Andaz Star Suite, a bottle of Your and Yours Gin upon arrival and a private mixology class at The Rooftop by STK.
Sponsored Content
Pack your bags, traveling for business is making a comeback — and the role of the corporate travel manager is more important than ever.
Newly opened in Frisco, Texas, Omni PGA Frisco Resort invites golf enthusiasts to settle in to one of 500 plush guestrooms or 10 four-bedroom ranch houses and enjoy a relaxing stay.