I just returned from three delightful days in Tulsa, Oklahoma. Despite excessive heat warnings and daily highs of 108, everyone was upbeat and extremely hospitable.
I had the opportunity to conduct media/communications sessions for athletes at University of Tulsa. I enjoyed staying at the newly refurbished Marriott Southern Hills, recently the host hotel for the PGA championship at Southern Hills. We had no time to play on this trip, although we did drive by, and I was reminded it's deceivingly hilly.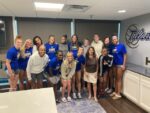 I was particularly impressed the hotel's M Club concierge lounge was open 24/7, a rarity these days, and they actually had newspapers, the Tulsa World and The Wall Street Journal. I always appreciate that on the road.
I really appreciated the welcome sign posted on the elevator doors: very sophisticated and not preachy. Nicely done, Marriott! I also gained historical perspective as we toured the area known as Black Wall Street, the site of the 1919 race riots that all but destroyed this thriving community. It was incredibly moving.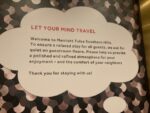 All in all, a lovely time with equally lovely hosts.
— Sue Castorino and Randy Minkoff, members of GT's Globility Board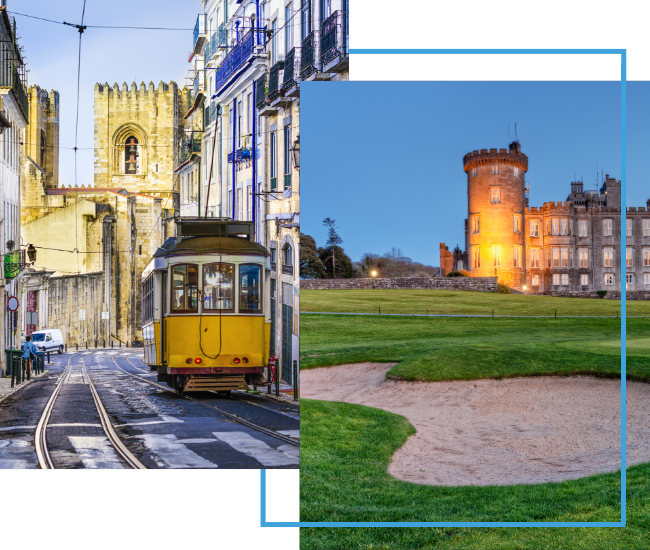 FX Excursions
FX Excursions offers the chance for once-in-a-lifetime experiences in destinations around the world.
Explore Excursions
More than 22 million visitors pour into Bangkok each year, adding to the roughly 11 million residents of the Thai capital famous for its bustling streets. Packed with food carts, markets and cultural spectacles, life in Bangkok is unusually defined by its vibrant street scene, both day and night. That means you don't necessarily need a solid plan when heading out on any given evening.
Sponsored Content
From the moment you step onboard Air Tahiti Nui's Tahitian Dreamliner, you will be transported to The Islands of Tahiti. The French Polynesian carrier considered every detail to awaken its passengers' senses, creating the feeling you are already on the Islands while 30,000 feet in the air.
As first-time restaurateurs, but with plenty of hospitality-related experience, Ria and Kevol (Kev) Graham were not entirely comfortable opening their first restaurant in the Brooklyn neighborhood of Williamsburg, where several upscale restaurants and 5-star hotel dining is just a block away. And to make matters worse, they opened in July 2020, when New York City was in the middle of the COVID-19 pandemic.