Scheduled to open in 2025, the multiuse Atlantic Surf Park along Virginia Beach's 3-mile-long boardwalk will include convention and meeting facilities and a 3,500-seat live entertainment venue. With some of the projects now complete and others in development or under construction, the complex will include new hotels, apartments and condominiums; ocean-view restaurants; and retail and office space. Visitors will enjoy year-around access to bike and surrey paths and an 880-foot pier. The site, located between 18th and 20th streets on the beach, is a project of multiple developers along with international superstar and Virginia Beach resident Pharrell Williams, who will aid in planning and branding.
Also new on the Virginia Beach scene, the Laskin Road Gateway project revitalized the area surrounding 31st Street and the beach, making it a people-friendly area with restaurants, upscale shops, hotels and a residential development in a walk-around, outdoor atmosphere.
Hotel development also picked up steam here, with several new, expanded and renovated hotel projects now open or coming soon. Most offer ocean views and easy access to the beach and the city's famous boardwalk.
This year Moxy Virginia Beach Oceanfront opened at 1201 Atlantic Blvd. Part of the Marriott group and quite trendy, the new Moxy
offers 134 upscale rooms and features a full-service restaurant, outdoor pool, fitness center, meeting room and business center. Among other additions, Hilton has a new Embassy Suites Oceanfront Resort at 4101 Atlantic Ave., and the 140-room Hyatt Place Virginia Beach/Oceanfront at 3601 Atlantic Ave. sits just steps away from the beach. There's an outdoor pool, on-site restaurant and bar, fitness center, meeting facilities and free internet. In addition, the Fairfield Inn & Suites opened last year in Town Center at 20 Constitution Drive.
Delta Hotels Virginia Beach Bayfront Suites offers guests 295
one- and two-bedroom suites, each with a private balcony. The property overlooks Chesapeake Bay on a private beach and features an oyster bar and other restaurants, a fitness center and outdoor pool, and six meeting rooms, plus an electric vehicle charging station. Just off the northern end of the Virginia Beach Boardwalk, the Marriott Virginia Beach Oceanfront Resort offers 305 rooms and suites on 23 floors overlooking the ocean. It includes large meeting and event spaces, indoor and outdoor pools, Tulu Seaside Bar & Grill and Orion's Roof Restaurant.
If you're traveling with man's best friend, a new luxury pet center,
K9 Resorts, offers special care while you hit the beach. If you've had enough sun, pay a visit to one of Virginia Beach's latest sports venues, Pickleball Virginia Beach, featuring 25 new courts and another 20 under renovation.
Scenic Drives
Point your wheels due north along the Atlantic coast, which boasts one of the longest strands of beach in the world — miles and miles of sand beginning at the mouth of Chesapeake Bay. With so much history to experience, get an early start and stop for a hearty breakfast along U.S. 60 at any of several restaurants with an ocean view. It's not far on Atlantic Avenue to the Atlantic Wildfowl Heritage Museum, where you'll learn what's being done to protect area wildfowl. Then it's on to the Virginia Beach Surf and Rescue Museum, providing an overview of the surfing life in Virginia Beach. Motor further north and you'll find the historic trio of Jamestown, Yorktown and Williamsburg and lots more history about our earliest settlers.
If you head south instead, toward the community of Pungo, don't miss the Military Aviation Museum, housing the largest collection of World War I- and World War II-era planes. No rust-bucket skeletons here, as the planes have been restored, many to flying condition. On the return trip to Virginia Beach, grab a beer at the Commonwealth Brewing Co., housed in an old firehouse, or lunch at the historic Cavalier Hotel. Then walk off your lunch by climbing the 191 stairs of the first lighthouse in the U.S., Cape Henry Lighthouse, built in 1792. Finally, make one last stop at First Landing State Park, site of the First Landing Cross and some great views. End your day with a stroll on the boardwalk or shop the artsy Vibe Creative District.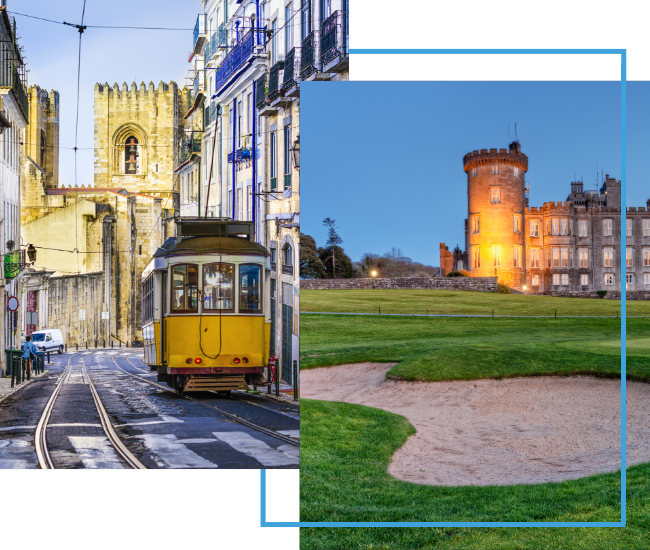 FX Excursions
FX Excursions offers the chance for once-in-a-lifetime experiences in destinations around the world.
Explore Excursions
As first-time restaurateurs, but with plenty of hospitality-related experience, Ria and Kevol (Kev) Graham were not entirely comfortable opening their first restaurant in the Brooklyn neighborhood of Williamsburg, where several upscale restaurants and 5-star hotel dining is just a block away. And to make matters worse, they opened in July 2020, when New York City was in the middle of the COVID-19 pandemic.
Sponsored Content
The Islands of Tahiti are among the most beautiful and sought-after vacation destinations in the world. The endless images of overwater bungalows with Bora Bora's majestic peak towering over waters of every shade of blue have an intrinsic pull. But with 118 islands and atolls to explore, there is so much more to this spectacular region of the Pacific.
In addition to intimate settings, smaller staff-to-passenger ratios, and personalized food and beverage options, river cruises have the advantage of providing a deeper dive into a region's culture, food and history. The Rhine, Rhône and Danube in Europe and the Mississippi River and St. Lawrence in North America have much to offer travelers with their itineraries, tying together beloved cities and lesser-known destinations along their routes.