Jordan's capital and one of the oldest continuously inhabited cities in the world, Amman is a city waiting to be uncovered. As a destination in and of itself or a perfect starting point for further explorations of Jordan, visitors to Amman can expect great weather and friendly locals. From the ancient Roman Amphitheatre to bustling, modern malls, unearth the mystery and mystique of Amman.
GETTING THERE
International flights arrive at Amman Queen Alia International Airport. Upon entry, visitors must purchase an entry visa for around $57. Note: The visa must be purchased in Jordanian dollars, so be sure to exchange money. From the airport, taxi fare is fixed, around $30.
GETTING AROUND
Taxis represent your best bet in Amman. Yellow and gray taxis can easily be hailed; be wary of hailing cabs with other colored logos. Fares begin around 35 cents and increase around 60 cents per kilometer (equal to about 97 cents per mile). Taxis are required by law to use meters. White taxis are shared and follow specific routes. One-way bus fares cost about 50 cents. Drivers do not give change, so pay in the exact amount or overpay.
9–5
32° North
Located in Grand Hyatt Amman, 32° North is the go-to spot for a breakfast that will start your business day off on the right foot. From the fiber-optic chandelier and round banquette seating to glass walls and a free-standing kitchen, it's as much about the décor as the cuisine. Breakfast is served daily 6–10:30 a.m.
Bourj al Hamam
For an impressive lunch or dinner meeting, consider the traditional Lebanese menu of Bourj al Hamam at InterContinental Amman. The elegant setting nicely complements the cuisine highlights, from a variety of mezze to grilled meats. The spacious dining room leaves businesspeople plenty of space for discreet discussions.
Four Seasons Amman
Luxury accommodations are just the beginning at this 5-star hotel perfect for the business traveler. Convertible spaces create venues for conferences, smaller meetings or large parties. Three restaurants and three lounges offer additional spots to meet and impress clients.
AFTER 5
Bodega Wine Bar
Get a taste of Spain in Amman at Bodega, located at Le Royal Hotel. Offering 32 wines set against a Spanish décor, the cozy first-floor bar sets the tone for an after-work cocktail. The hotel also offers Beerkeller Sports Bar, Ivy Café and the Buddah Club.
Fakhr-El Din Restaurant
One of Amman's leading Lebanese restaurants, Fakhr-El Din is located in an old Lebanese house once home to prominent Amman personalities. A favorite of politicians, writers, actors and performers, the restaurant hosts an illustrious clientele.
The Royal Automobile Museum
Open daily except Tuesday, The Royal Automobile Museum was built by His Majesty King Abdullah II to honor the life of his father, the late King Hussein, highlighting his interest in cars. The collection includes cars and motorcycles, with a Rolls-Royce Model 40/50 recently on display.
RESOURCES
For more information, visit visitjordan.com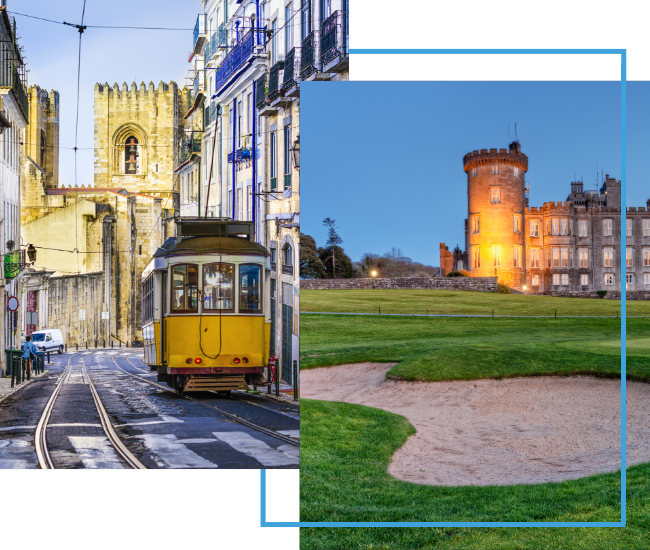 FX Excursions
FX Excursions offers the chance for once-in-a-lifetime experiences in destinations around the world.
Explore Excursions
If you're ready to do a little holiday catch-up with your besties, make a beeline for Conrad New York Downtown. The lobby metamorphosed into a holiday forest of heavenly scented, decorated Virginia Spruce trees. Make your first stop ATRIO Barista Station in the lobby for a complimentary hot spiced apple cider (until Dec. 3) or hot chocolate (Dec. 22­–24).
Sponsored Content
Many small- and medium-sized businesses face time and budget constraints when organizing corporate hotel travel for employees. To address this problem, IHG® Business Edge emerged as a cost-free business travel solution for small- to medium-sized enterprises, offering travel managers exclusive access to enticing perks, handpicked educational resources and comprehensive company travel metrics. IHG Business Edge connects our loyal customers to our portfolio of 5,800 hotels and resorts across 18 brands in more than 100 countries.
https://www.youtube.com/watch?v=WU1v5hZlIz0