It seemed unfathomable when 2019 ended that a city used to buzzing 24 hours a day would go quiet for months, with no lights on in the high-rise rooms and no booths on exhibit floors. Like a craps table gambler roaring back with a hot winning streak, however, Las Vegas is in the black again and reestablishing its title as the top place to make connections and get business done. More than 300,000 meeting attendees landed in the city in July 2022, nearly doubling the number from a year before.
When much of the world shut down starting in March 2020, few industries felt the pain that followed as much as meetings and convention businesses. When a city has 14 million square feet of meeting space but nobody feels safe showing up for a convention, it's hard to come through unscathed.
Las Vegas has never been a city to sit still and wait for things to happen, though, so developers kept building, innovators kept innovating, and existing hoteliers jumped on the opportunity to renovate without turning away guests. As the Western Hemisphere's largest collection of meeting facilities welcomes back major conferences, visitors will find plenty of new spaces, attractions and ways to get around.
The city boasts three of the 10 largest meeting and convention facilities in the United States. The Las Vegas Convention Center already reigned as one of the world's largest exhibit centers, a 200-acre campus hosting a steady stream of major trade shows. During the downtime, it spruced up, added on and created a subterranean way to traverse the entire site and connect it to the new Resorts World complex, opened in 2021. With a $3 daily ticket, conventioneers can ride an emission-free, rechargeable Tesla through an underground tunnel to other convention center stops or one of 3,500 rooms in three hotels sharing the same grounds at Resorts World: a Hilton, a Conrad and a Crockfords.
This is just the start of the Vegas Loop: The vision plans to connect at least 50 locations in a 29-mile series of tunnels below the streets, avoiding the distances and desert heat that can daunt some visitors. It joins an existing monorail that connects the convention center to multiple other hotels down the line to the south.
The Resorts World complex kicked things off last year with concert runs from Katy Perry, Celine Dion and Carrie Underwood. Perry and Dion will be back before this year ends, joining magician David Blaine and comedian Kevin Hart. All three hotels in the complex earned Gold Certification this year under the Leadership in Energy and Environmental Design program. This positions the resort among the best energy-efficient facilities in the world.
The Wynn and Encore Resort complex added 300,000 square feet of meeting space divided between 18 rooms, terraces and lawn spaces this year and also accomplished it in an environmentally sustainable way. The new section is powered by 100 percent renewable energy sourced and delivered directly from a remote 160-acre solar facility as well as on-site rooftop solar panels.
Virgin Hotels arrived in Las Vegas in 2021, while hotels that completed major room renovations in the past year include Nobu Hotel Caesars Palace, Aria, Harrah's, Waldorf Astoria and Wynn Las Vegas. A new 67-story Fontainebleau property is slated to open in late 2023.
Las Vegas certainly features an endless list of things to do when the convention floor lights go off. With professional football and hockey teams, an array of amusement rides, top museums and great shopping, the city makes it easy now to plan a week of entertainment without any gambling in the mix. Plus, nearly any celebrity chef you've heard of most likely has a restaurant in one of the resorts along The Strip.
The Las Vegas airport hosts more than 1,000 daily flights and offers direct air service to around 150 cities in the United States and beyond, so this is often the easiest city for everyone to get to, including those newly remote workers who may be across the country or across an ocean. For flashy marquee conferences down to more modest company or industry events, Vegas is as close as you can get to a sure-thing bet.
Unique Venues
You'll find a facility for every size and setup in Vegas. Besides Las Vegas Convention Center, offering nearly 3 million square feet of meeting space, most large hotels in the city have their own event facilities, including the next two largest at Mandalay Bay (2.1 million square feet) and The Venetian Expo (1.7 million square feet). More than 20 other hotels and event centers have at least 100,000 square feet available for hosting conferences. Another 571,000 square feet of meeting space and another 4,254 hotel rooms are slated to join the existing inventory in 2023.
One major attraction started taking shape at the beginning of this decade and will open in 2023: MSG Las Vegas Sphere. This groundbreaking "multisensory platform" features a giant sphere with seating inside, with a sure-to-dazzle show projected onto the walls. The massive structure, situ- ated behind The Venetian, is the world's tallest spherical structure at more than 350 feet high and 500 feet wide. With 164,000 speakers and a capacity of 20,000 seats that all can be programmed to enhance the tactile experience, this venue will offer something unique to
this entertainment capital and is expected to host sporting events, concerts, corporate events, product launches, award shows, films and more.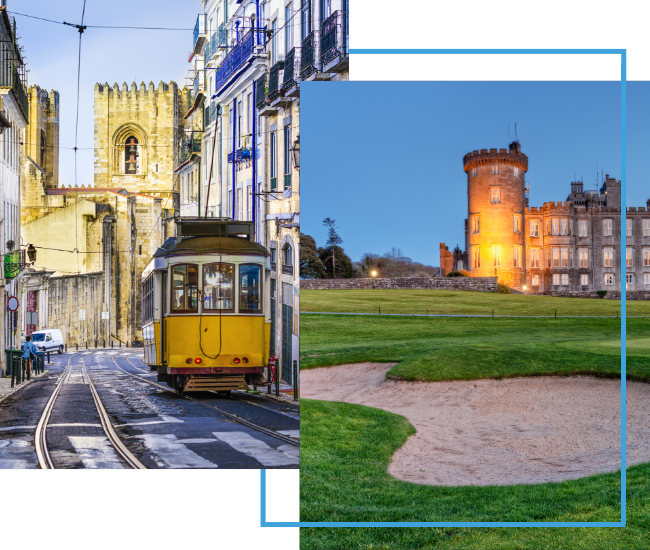 FX Excursions
FX Excursions offers the chance for once-in-a-lifetime experiences in destinations around the world.
Explore Excursions
Mazatlán, Mexico, has long been an attractive home destination for Canadian and American retirees, but, in recent years, young, digital nomads have also discovered the charms of this coastal city, finding inexpensive accommodations, beautiful weather and plenty of bandwidth for working remotely. The laid-back beach scene definitely eases the transition of relocating to Mexico's West Coast.
Sponsored Content
Filled with hidden treasures waiting to be discovered, Seoul invites travelers to unearth its many gems, and Seoul Tourism Organization is here to help travelers do just that. Through thoughtfully created initiatives like the Theme Tourism County Competition, Seoul Tourism Organization works closely with local districts to identify and showcase what makes each district unique and charming in all seasons.
For its third year, Global Traveler awards the airline, cruise line and hotel brand best representing diversity, equity and inclusion within the travel industry. Over the past year Global Traveler analyzed many airlines, cruise lines and hotel brands to determine which companies prove most committed to changing the world through diversity and inclusion.