With the winter/holiday travel season fast approaching, lining up travel and lodging as soon as possible is the top priority. Next on the agenda: coming up with a less-is-more packing strategy.  While extra charges for checked luggage sway many toward the carry-on luggage route, being better prepared to breeze through airports and city streets with less gear offers another incentive. And then there's the necessity to dress warm and be prepared for dressier occasions.
Although compression packing cubes of every description help travelers lighten the load, the art of creating a capsule wardrobe and finding lighter-weight, space-saving travel accessories will certainly help a traveler maintain his or her sense of style and a calm mindset.
When it comes to tailored, waterproof, windproof and breathable coats — including this season's on-trend trench styles — Nobis Outerwear has both men and women covered. These coats, jackets and ponchos fold up into a tidy, packable package yet are tailored, sophisticated and pull together any casual, business or special-occasion look. Prices start at $350.
Womenswear designer Isabella Kron has been a trailblazer in investment capsule wardrobe pieces, even before the idea of maximum style/minimum number of pieces became fashionable. Essential wear-everywhere pieces promising to go the distance include the sleek and fitted black Kate skirt  ($285); Holborn ruched cropped top ($185) in green; and the high-waisted, dark indigo K22 jeans ($310).
Kedzie's quilted puffer-style Cloud 9 Convertible Sling ($54) is the little bag that can, both during a journey and at the destination. Besides packing light, its numerous pockets (zippered main compartment, three interior pockets and two zippered front pockets) hold all of your essentials. With included straps it can be worn as a sling, crossbody or backpack. The bag, made of easy-to-clean matte polyester fabric, comes in glacier, mulberry and black.
The genuine leather Everyday Shoulder Bag by Lazarus Artisan Goods multitasks as a personal item that can contain your computer and more expensive essentials en route as well as a minimalist chic tote or briefcase at your destination. The bag's origin story also travels well, as it is crafted under the direction of the Mission Lazarus program, providing artisans in rural Haiti and Honduras with vocational opportunities and the ability to earn income for their households.
Austria-based Silhouette Eyewear, founded in 1964 and one of the most enduring names in eyewear, is renowned for its feather-light but durable materials, fashion-forward and classic colorways, and timeless styles for men and women. With an emphasis on comfort, these are perfectly suited for every day and travel.
Although better hotels supply rooms with an iron or steamer, the IGGI ($299) compact hygienic handheld steamer ensures capsule wardrobe pieces will not only look their best but also will be clean, too. The IGGI disinfects without the use of chemicals; kills 99.9 percent of viruses, germs and bacteria on all surfaces; and effectively removes allergens like pollen and dust mites.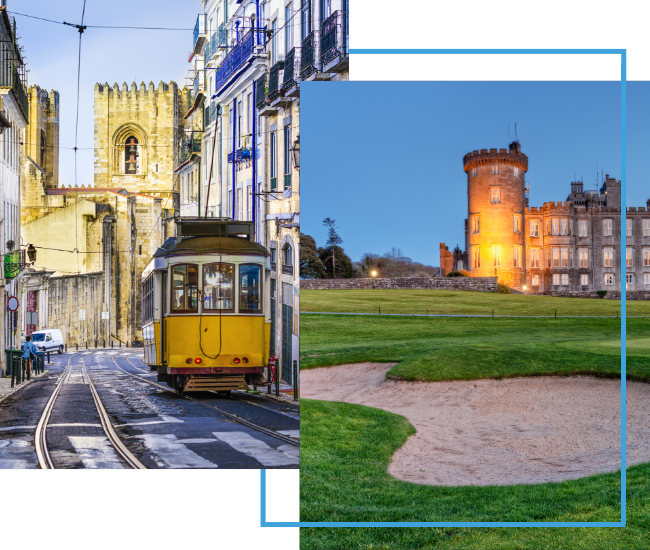 FX Excursions
FX Excursions offers the chance for once-in-a-lifetime experiences in destinations around the world.
Explore Excursions
As another phenomenal year of travel comes to an end, it's time, as always, for Global Traveler to celebrate and award those who do it best as we announce the 2023 winners of the GT Tested Reader Survey awards. But that's not the only cause for celebration here: We've hit another major milestone, as this marks our 20th year honoring the best of the best inn world of travel!
Sponsored Content
Don't risk losing all the money you've spent if you must cancel your trip at the last minute. Allianz Travel Insurance can give you:
The highly anticipated GT Tested Reader Survey has more reason to celebrate in 2024 than ever before. This year marks the 20th anniversary of our GT Tested Reader Survey awards, with many of the winning brands earning milestone accolades for years of dedicated and consistent service.