Summer is so close we can almost taste it, and as many destinations worldwide vie for your attention, this Italian region awaits your visit. Montecucco, located in southern Tuscany, is a wine lover's dream, with more than 350 grape varieties and 20 winegrowing regions. Winemaking in this region goes as far back as the Romans, who most likely saw their predecessors, the Etruscans, grow grapes with great success.
Whether you're already planning on traveling to Italy or have yet to decide where to go this summer, here are four reasons to visit this picturesque region:
Wellness
Montecucco isn't just a wine destination; it's home to Mount Amiata, an important spa destination with many thermal baths and wellness centers. In fact, the Etruscans believed this was once the home of the Fufluns, the Divinity of Happiness. Montecucco also features many natural sulfurous water pools and hot springs like Saturnia Hot Springs.
Landscape
Because Montecucco lies in Southern Tuscany, visitors get both coastal landscapes and the slopes of Mount Amiata. Watch the sunset as the sky blends into oranges and blues into the Tyrrhenian Sea.
Outdoor Fun and Sports
Mount Amiata is an all-around traveler favorite. In addition to its wellness offerings, this mountain is one of the highest peaks in central Italy. In winter, the mountain opens its acclaimed snowboarding and skiing facilities, but summertime means mountain biking, hiking, rock climbing, horseback riding, river canoeing, camping and even golfing in the mountain and its surroundings.
Wine and Sustainability
Of course, you can't truly experience this region without tasting some of its finest wines. Montecucco's vineyards outline the Montecucco Wine and Amiata Taste Trail. Montecucco DO, also known as the Montecucco Wine Protection Consortium, covers more than 1,235 acres of vineyards on Mount Amiata's western slopes and offers a genuine terroir-based interpretation of the king of Italian red grapes, Sangiovese.
Montecucco invites travelers to sip wines in its more than 60 wineries, many also offering a dining experience and B&B accommodations, too. Farmers and winegrowers in the areas have committed to sustainable and eco-friendly practices more and more over the years, resulting in more than 80 percent of the region's vineyards being organic-certified.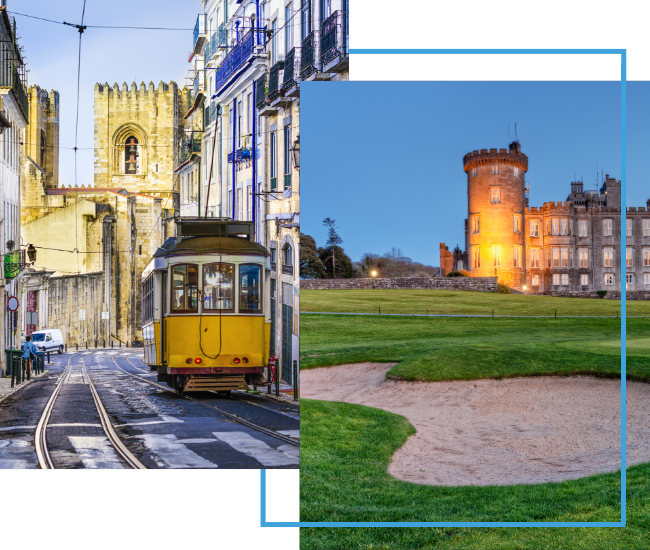 FX Excursions
FX Excursions offers the chance for once-in-a-lifetime experiences in destinations around the world.
Explore Excursions
There is something magical about sipping a glass of local wine while watching the sun slip into the Aegean Sea as the afterglow tinges traditional, white-washed Cycladic houses with glorious shades of rose, purple and gold. Ancient Greeks believed Helios, the Sun God, caused sunsets by driving his fiery chariot into the sea. Standing at water's edge in Mykonos, watching the sky slowly turn from purple to inky black, you almost believe it.
Sponsored Content
In an increasingly digital and interconnected world, the Global Business Travel Association (GBTA) Convention remains an indispensable platform for business travel industry professionals seeking to make the most of the power of face-to-face connections. Taking place August 13–15 in Dallas, the 2023 GBTA Convention provides the unique opportunity for professionals and companies to join visionaries, thought leaders and industry experts for meaningful networking, cutting-edge insights and inspiring innovation.
I hadn't even made it to my first cup of coffee when I got an early phone call from my sister, who lives two time zones away. "OMG, Kristy, Patsy Cline came on twice while I was driving the kids to school today," she laughed. "You know what that means, right?" We both gasped and then instantly began singing the lyrics to "La Bamba," an inside joke we'd shared since our family's Alaskan cruise decades ago when we, unintentionally, won the ship's karaoke contest among a sea of Patsy Cline tributes.