21c Museum Hotels opened a property in downtown St. Louis. Like all 21c properties, 21c Museum Hotel St. Louis challenges conventions of both the hospitality and museum worlds in a space where travelers and locals can come together to experience contemporary art exhibitions, community-focused cultural programming, and food and beverage options that spark conversation and connection.
21c Museum Hotels worked with architects to carefully restore a 95-year-old, 10-story, Renaissance Revival-style YMCA building into a contemporary space that honors its historic roots.
The former historic YMCA building now enters a new era as 21c St. Louis, offering more than 14,000 square feet of museum exhibition space featuring site-specific art installations and rotating, curated exhibitions, along with 173 artistically appointed rooms outfitted with exclusive artwork from artists who have strong ties to Missouri. Two luxurious 21c suites go further, providing contemporary artwork; double-height windows with views of downtown St. Louis; an entertaining space, living and dining rooms; a kitchenette; and an upper-level fitness loft with state-of-the-art equipment from Peloton, TechnoGym and Forme Mirror.
The property is also home to a 10,500-square-foot athletic and wellness center, Locust Street Athletic and Swim Club, available to hotel guests and as a membership to the local community, The property also offers access to Good Press coffee shop and chef-driven restaurant Idol Wolf, both led by Chef Matthew Daughaday. The building's historic spaces, such as the former gymnasium and fitness track, will be transformed into art-filled public meeting and event spaces equipped with the latest AV technology to accommodate museum programming and other events.
Chef Matthew Daughaday directs the culinary program, featuring two food and beverage outlets: Idol Wolf and Good Press. Idol Wolf combines local and seasonal ingredients with Iberian sensibilities to create a Spanish-inspired shared drinking and dining experience. Pintxos and tapas-style small plates anchor the menu, with larger plates influenced by the paellas, seafood and stews of Northern Spain. An extensive spirit list, along with both Old and New World cocktails and thoughtfully crafted zero-proof options, pair perfectly with every dish and serve as an added bonus to the global wine program. Idol Wolf features indoor and outdoor seating for more than 100 guests plus a 14-person private dining area, a lounge area, a bar and a billiards room.
By using local roasters, growers and purveyors like St. Louis-based Big Heart Tea and Northwest Coffee, Good Press is committed to always putting the best of what the city has to offer front and center. Whether quickly fueling up in the morning or setting up shop for the afternoon, expect to find great coffee and classic café fare.
21c St. Louis' 14,000 square feet of museum exhibition space will present curated exhibitions, open 24/7 and free of charge. The property features multiple site-specific art installations created for 21c St. Louis, including O by Serkan Özkaya, a spherical orb filled with distilled water, which magnifies, diffracts and alters the surrounding hotel reception area; and Fallen Fruit, a project of David Allen Burns and Austin Young.
A social wellness space for renewing body, mind and spirit, Locust Street Athletic & Swim Club provides a space featuring a restored, historic lap pool; hot tub; locker rooms; fitness center and studios; steam and sauna; and two spa treatment rooms.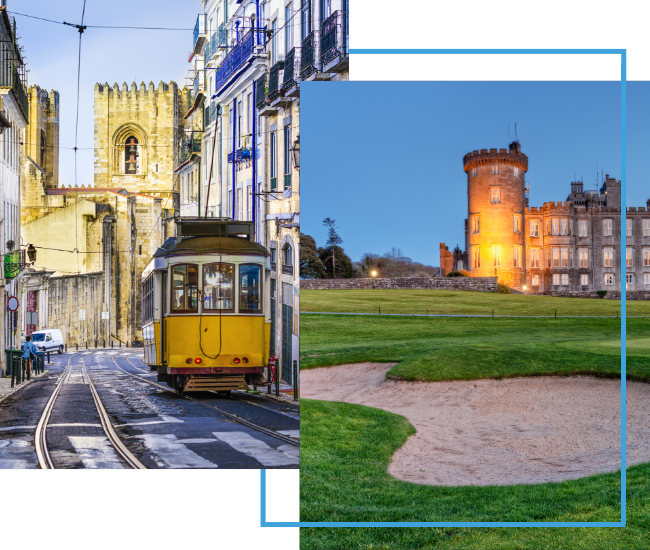 FX Excursions
FX Excursions offers the chance for once-in-a-lifetime experiences in destinations around the world.
Explore Excursions
It's time to start dreaming of your next trip. Here's some destination inspiration for you. Take a visual journey through these U.S. Christmas markets with us.
Sponsored Content
Nashville's once-modest skyline continues to evolve as its luxury market grows. Lavish hotel properties are added to the landscape while acclaimed chefs stake claim in the robust culinary scene and premier cultural offerings round out the city's repertoire.
As another phenomenal year of travel comes to an end, it's time, as always, for Global Traveler to celebrate and award those who do it best as we announce the 2023 winners of the GT Tested Reader Survey awards. But that's not the only cause for celebration here: We've hit another major milestone, as this marks our 20th year honoring the best of the best inn world of travel!