With the highly anticipated World Cup finally kicking off, the world turns its eyes toward Qatar, all hoping their team comes out on top. Even other soccer players tune in to see their friends and teammates compete, including FC Dallas midfielder Sebastian Lletget. In addition to the former West Ham United and LA Galaxy player's recent partnership with Scottish whisky brand Old Parr, Lletget sees this time of the World Cup and the holidays as an opportunity for good drinks and memorable travels. His experience traveling the world also provides inspiration for all planning their next trip.
Whether you plan to visit Qatar, head to a bar in a city or watch the matches from the comfort of your home, Sebastian offers the perfect tips for enjoying these next few exciting months.
Old Parr Whisky
As Lletget's first alcohol partnership, finding the right brand for him to represent was crucial. "With my background (my parents are Argentinian), Old Parr has played a big role in the Latin American community and culture. Many of my teammates who are Colombian and Ecuadorian also love the brand," said Lletget. Calling it his drink of choice during the off-season, tasting Old Parr allowed him to appreciate the taste and quality of the whisky. Since partnering with Old Parr, he hopes to seek out whisky-tasting experiences in Los Angeles.
Lletget's Recommended Old Parr Cocktail
Lletget and Old Parr worked together to create a new signature cocktail cleverly named Off the Pitch. Perfect for watching the World Cup or simply for enjoying with family and friends during the holiday, the recipe calls for:
1½ ounces Old Parr Aged 12 Years
¾ ounce mango liqueur
¾ ounce ginger liqueur
½ ounce lime juice
Add all ingredients to a shaker and top with ice. Shake and strain into a chilled, ice-filled glass and garnish with a candied mango rolled in chili salt.
World Cup Watch-Party Tips
Lletget embraces what he calls "golden moments," a term he and Old Parr share. These entail moments you remember long after the experience ended. As family and friends gather for the holiday season and watch the World Cup, Lletget encourages all to bring loved ones together through food and drink. For Lletget, he promises an Old Parr cocktail (or just straight on the rocks) will heighten everyone's watch-party experience. Lletget said, "You feel connected, and that's what me and Old Parr talk about is creating those golden moments. You might forget things that happened in between but you'll always remember how you felt."
For those watching the World Cup in Los Angeles, Lletget speaks highly of DAMA Fashion District Restaurant & Bar. Serving modern Latin fare and house cocktails, the space includes indoor dining, a patio and a large bar, making it the perfect setting to visit to watch a match while wearing your team's jersey.
Best Domestic and International Soccer Destinations
Lletget urges soccer fans looking to travel to the world's most iconic sites to put England's Old Trafford Stadium, Argentina's La Bombonera and Nevada's Allegiant Stadium at the top of their list. Describing Trafford Stadium as "a dream come true," the Manchester soccer stadium is the largest club football stadium in the United Kingdom, with a capacity of nearly 75,000. Visiting this stadium is a must-do for soccer fans.
In Lletget's youth, his time in Argentina allowed him to immerse himself in the country's soccer culture. For Lletget, the "craziest environment" to be in while in Buenos Aires is Boca Juniors Stadium, also called La Bombonera. Lletget recommends attending a soccer match there to feel the stadium shake with the enthusiasm of fans. For Lletget, his memory of attending a match in this stadium was a "golden moment."
Closer to home, Las Vegas-based Allegiant Stadium makes for a jaw-dropping experience. Lletget's own experience playing a match there against Mexico allowed him to see the surrealness and magic of the stadium. Home to the Las Vegas Raiders, Lletget encourages NFL and soccer fans to take time to visit this monumental structure.
Should You Find Yourself in Dallas …
Following his signing to play for FC Dallas, Lletget prepares to spend more time in the growing Texas city. Having already played at AT&T Stadium, home to the Dallas Cowboys, he looks forward to experiencing more of Dallas. His favorite part about Dallas so far? "The food does not disappoint. You will not leave unsatisfied," he noted. Praising the city's Tex-Mex food culture, Lletget assures all who plan to visit Dallas of the city's top-quality dishes. He also encourages visitors to enjoy a hearty steak while there should they want something other than Mexican or Tex-Mex cuisine.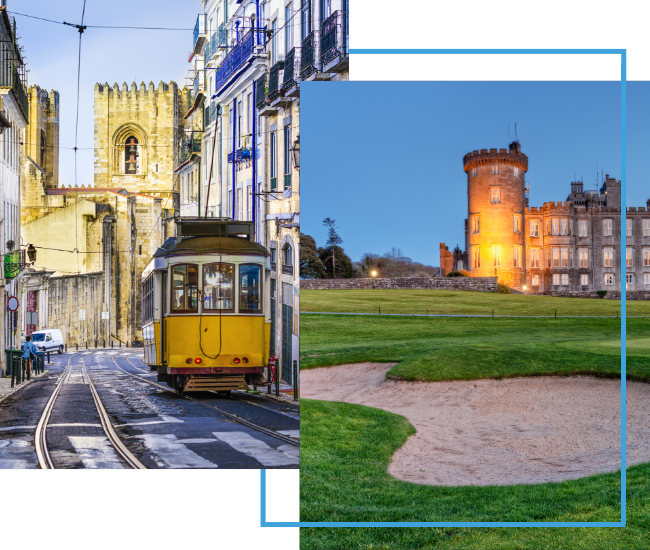 FX Excursions
FX Excursions offers the chance for once-in-a-lifetime experiences in destinations around the world.
Explore Excursions
While the 372-passenger Viking Polaris expedition ship, launched in September 2022, falls midway in size between Viking Cruises' intimate river cruise ships and large-scale ocean ships, it is operated with the same attention to detail and personalized service.