Resort guests have never liked them, and now the White House and President Joe Biden plan to target them: resort fees. Whether it's adding them on to resort amenities, like WiFi or access to the hotel gym, resort fees exist and frustrate many.
In fact, it's been found hotels in certain destinations, like Las Vegas, charge $45 a night in resort fees on top of the room rates. Some luxury hotels get away with charging nearly $100 in extra resort fees. According to a 2015 Federal Trade Commission report, hotel customers paid nearly $2 billion in resort fees that year alone.
Even during the COVID-19 pandemic, many resorts continued to enforce resort fees. While just 7 percent of hotels charge a resort fee, those properties upheld the fees throughout the pandemic.
While Biden's plan to get rid of resort fees once and for all seems promising, this isn't the first time organizations announced plans to crack down on resort fees. In 2012, the Federal Trade Commission wrote to 22 hotel companies urging them to remove resort fees. When this action failed to enact change, a proposed bill in 2019 hoped to mandate hotels include all fees in the listed price.
Now, Biden and the Federal Trade Commission plan to force all hotels across the United States to reveal these resort fees upfront. "When you think you're paying one price to book a hotel, you only find out after checking out that there's a 'resort fee' you never heard about that's added to your bill," said Biden.
The Biden administration and the Federal Trade Commission want one rule to apply to all of the United States. While the proposal remains in its early stages, there is hope this will finally be the necessary change to remove resort fees once and for all.
Of course, these hotels enforcing resort fees won't like the change should the proposal go through and be approved. To avoid problems, these hotels will probably continue charging a separate resort fee, but, this time, disclose these fees as part of the total room cost.
While the proposal goes through a long process, there are current ways to avoid resort fees. When booking a hotel, call and ask if that specific hotel includes a resort fee or additional charge. Another way to avoid resort fees is by booking an award stay with loyalty or credit card points. Several websites, like killresortfees.com and resortfeechecker.com, provide all of the information needed to know what fees hotels charge.
Have you stayed at a hotel where the property charged you a resort fee? How much was your resort fee? How would the removal of all resort fees change your travel plans, if at all? Tell us your thoughts. Email us at [email protected]. Please include your full name and location.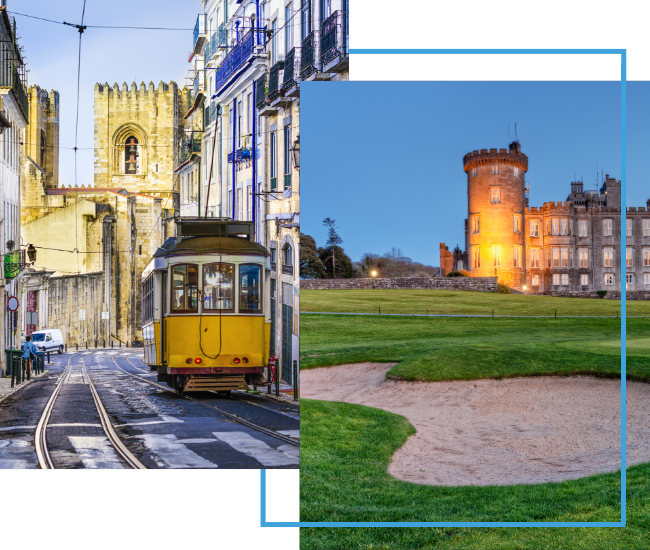 FX Excursions
FX Excursions offers the chance for once-in-a-lifetime experiences in destinations around the world.
Explore Excursions
One thing  surprising about the Prince Edward Island capital is its abundance of shops specializing in affordable, fashion-forward jewelry rendered in sterling silver, vermeil, 14K gold and semi-precious stones. Whether you prefer delicate pieces or bold wearable art, you can be assured the pieces for sale are inspired by the maritime island setting and, therefore, specific to the place where they are created. Here are a few shining, woman-owned examples:
Norway, a haven for visionary artists, architects and designers, showcases an exceptionally diverse array of cultural attractions. This year, the country commemorates exciting milestones and unveilings captivating enthusiasts of the arts, from iconic scenic routes to new museums to gallery openings. Up Norway features these new offerings in personalized itineraries catered to aesthetes.