Wilderness Safaris and White Desert partnered to offer travelers exclusive African and Antarctic journeys. The first two itineraries kick off in November and December 2021.
In Legendary Landscapes: Antarctica and Botswana, guests explore the highlights of Cape Town, Botswana and Antarctica. The 15-day trip begins with two nights at the luxurious Cape Grace Hotel before departing on a private jet to White Desert's new Wolf's Fang Camp. During the four-night stay, guests fly to Atka Bay to experience the birth of emperor penguin chicks. Other activities include ice trekking and exploration of caves and ice tunnels led by expert guides. Guests return to Cape Town for another two-night stay before starting the Botswana leg of the trip in the Okavango Delta. Guests will spend three nights at Wilderness Safaris' Vumbura Plains Camp and three nights at DumaTau. Here, guests can take part in guided game drives, canoe trips, nature walks and wildlife encounters. The tour is available for up to 12 guests and takes place Nov. 22–Dec. 6.
The second itinerary, Wild Desert Adventure: Antarctica and Namibia, runs Dec. 27–Jan. 14. On the 19-day trip, guests spend six nights at Wolf's Fang Camp followed by an overnight excursion to the South Pole. Guests of this trip can take advantage of the same Atka Bay activities as the first trip. Up next is a two-night stay at One&Only Cape Town before flying to Namibia. This leg of the tour brings guests to the Namib Desert with a stay at Wilderness Safaris' rebuilt Little Kulala. Next, guests fly to the north west of the country for a photography experience at Hoanib Skeleton Coast Camp. The trip concludes with a stay at Serra Cafema.
Visit the website for more information and to book.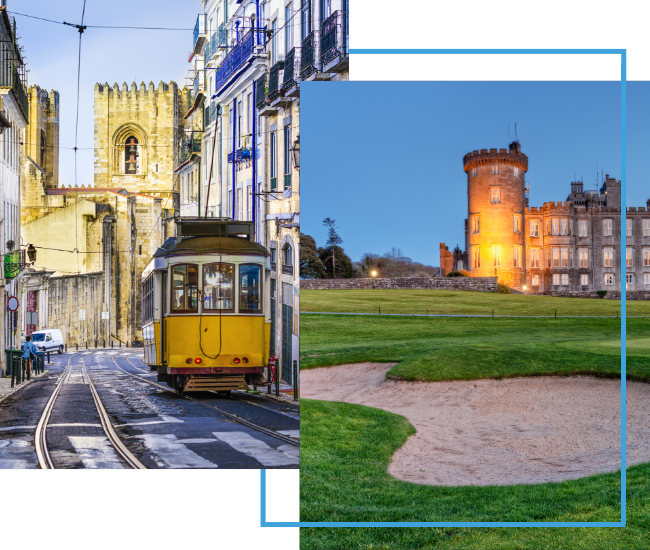 FX Excursions
FX Excursions offers the chance for once-in-a-lifetime experiences in destinations around the world.
Explore Excursions
Planning your next autumn adventure? Whether that entails kayaking a remote mountain river or a walking tour of your favorite European capital, here are some great travel finds to bring along:
Located in the heart of Houston's Theatre District, the recently renovated Lancaster Hotel originally opened in 1926. The classic interior with an abundance of natural light floods the two-story lobby. A shimmering chandelier and elegant marble floors juxtapose nicely with the contemporary art displayed on the salon staircase wall.