On Sept. 25, Katrín Jakobsdóttir, the prime minister of Iceland, revealed plans to add a tax on travelers visiting the country. The goal of the tax is to help offset the impact of tourism on the environment.
Its introduction and initial implementation will be far from expensive, but the price may change as the country assesses the tourism industry's impact on local ecosystems and climates. The decision makes Iceland the only major tourism destination to implement this tourism tax. Currently, tourism makes up 6 percent of the country's gross domestic product, but this interferes with the country's greater project of a carbon-neutral goal by 2040.
That said, another popular European destination for travelers, Venice, Italy, announced similar plans to impose a tourist fee for day trippers in 2024. Venice's tax seeks to combat overcrowding during the city's peak visitor days. Recently, UNESCO recommended adding Venice to its endangered list due to overtourism and the influx of cruise ships docking near the old city.
Set to go into effect next spring, officials will charge about $5.35 to daytrippers heading to Venice's Hold City. This tax only applies to day visitors; overnight travelers are exempt from the tax. Once in effect, day travelers will pay the tax via an online booking system. Overnight travelers must still register their trip in the same booking system to be properly exempt from the tax.
Tourism taxes aren't the only new tax hitting European countries. Over in the Netherlands, the government is currently evaluating a plan that, if approved, will tax airline passengers who transfer in Amsterdam to another flight. The proposal already received several approvals by members of the House of Representatives in the Netherlands. This would apply to passengers even if they don't plan to stay in Amsterdam and are simply passing through.
The reason? Reducing airport congestion at Amsterdam Airport Schiphol. For 2024 already, the airport has set a cap to limit the number of flights going in and out of the airport. Taxes could be as high as $56, with proceeds to go toward energy costs.
Many countries impose an airport tax of sorts, including Austria, Fiji, Australia, Germany and even the United States. But this new proposal in the Netherlands is especially targeted at Amsterdam Airport Schiphol, an airport that received much media attention this summer and last summer due to overcrowding, long security lines and staff shortages.
What are your thoughts on these tourism and airport transfer taxes? Do you think countries should be allowed to implement these taxes? What are your thoughts on overtourism in popular places like Venice?
Tell us your thoughts. Email us at [email protected]. Please include your full name and location.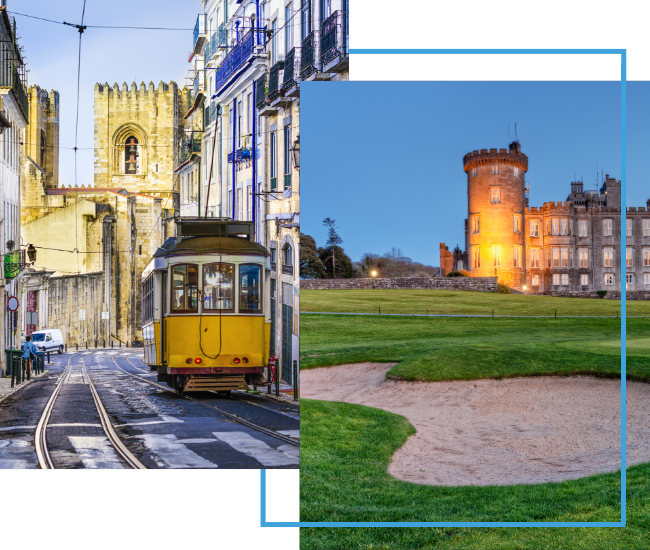 FX Excursions
FX Excursions offers the chance for once-in-a-lifetime experiences in destinations around the world.
Explore Excursions
More than 22 million visitors pour into Bangkok each year, adding to the roughly 11 million residents of the Thai capital famous for its bustling streets. Packed with food carts, markets and cultural spectacles, life in Bangkok is unusually defined by its vibrant street scene, both day and night. That means you don't necessarily need a solid plan when heading out on any given evening.
Sponsored Content
Are you looking to enhance your business trip with a little leisure? Look no further than Portugal, a country renowned for its captivating blend of history, culture and natural beauty. And with TAP Air Portugal, you can effortlessly transform your business trip into an unforgettable bleisure adventure. Discover why Portugal and TAP Air Portugal are the perfect combination for an enriching and rejuvenating experience.
As first-time restaurateurs, but with plenty of hospitality-related experience, Ria and Kevol (Kev) Graham were not entirely comfortable opening their first restaurant in the Brooklyn neighborhood of Williamsburg, where several upscale restaurants and 5-star hotel dining is just a block away. And to make matters worse, they opened in July 2020, when New York City was in the middle of the COVID-19 pandemic.