The small Dutch Caribbean island of Bonaire invites visitors to the island to experience some of Bonaire's latest openings and experiences of 2022. Take a trip to the world's first Blue Destination off the coast of Venezuela to see and enjoy the island's most recent additions and renovations.
Accommodations
Slated to open in the second half of 2022, Bloozz Resort Bonaire will feature three buildings with direct access to Bachelor's Beach. With a magnesium pool and swim-up pool bar, the opening of the 46-studio and -apartment resort will be highly anticipated.
Delfins Beach Resort will become Bonaire's newest resort, opened in January 2022. The 19,375-square-foot property will come with a conference room and meeting room equipped with modern facilities, a new Asian restaurant and a fitness and wellness center.
Set to open in 2023, the owners of Bonaire Resort announced the building of Sunset Beach Resort for guests wanting a Bonarian-style stay in luxury apartments and penthouses. The resort will include a large pool with sunbeds, a restaurant, casino and beach bar.
Restaurants & Bars
This craft cocktail bar first opened in spring 2021 and continued to draw visitors since with its hip atmosphere and contemporary tropical cuisine with a creole twist. Owned by Sir Eddy Trenidad, Tiki & Co. is situated in the center of Kralendijk, the capital of Bonaire.
Set as the new Asian restaurant accompanying Delfins Beach Resort, Senang serves dishes inspired by the owners' travels through Asia. Owners Jonnie and Thérèse Boer incorporate various Asian influences to create dishes like Peking duck, yellow fin Tataki and Shabu Shabu, a dish featuring oxtail and Wagyu short rib.
This French-inspired eatery offers a number of dishes and wines for guests wanting lighter meals. Led by Venezuelan-born chef Juan de Sousa, C'est La Vie Gourmet serves salads, charcuterie plates, paninis, soups and an array of wines.
Grandi
Grandi blends elements of a restaurant with that of a wine bar for the ultimate evening experience in Bonaire. First opening Dec. 7, 2021, Grandi offers guests Italian-inspired dishes using fresh, local ingredients. Guests can also choose from a carefully curated wine selection to complement any dish chosen.
Sustainable Efforts
Reef Renewal Bonaire, a local group working to preserve and restore the reefs of Bonaire through sustainable community involvement, made great strides since 2021 to enact needed change. The group has produced almost 2,500 certified reef renewal divers and oversaw the planting of more than 7,500 new pieces of coral in 2021 alone. As of 2022, 80 percent of all local dive centers in Bonaire participate in the reef renewal program.
New Experiences
Cave Tours Bonaire and Bonaire Landsailing Adventures teamed up to create a unique experience for visitors wanting to both explore the island's cave and go landsailing on a blokart above ground. Bonaire Landsailing Adventures will also provide evening sessions further into 2022.
As the only distillery in Bonaire, Cadushy Distillery creates small batches of limited-edition rum from distiller Eric Gietman's private stock of Rom Rincon. Visitors of the distillery can purchase one of these barrel-aged bottles packaged in a special gift box on site.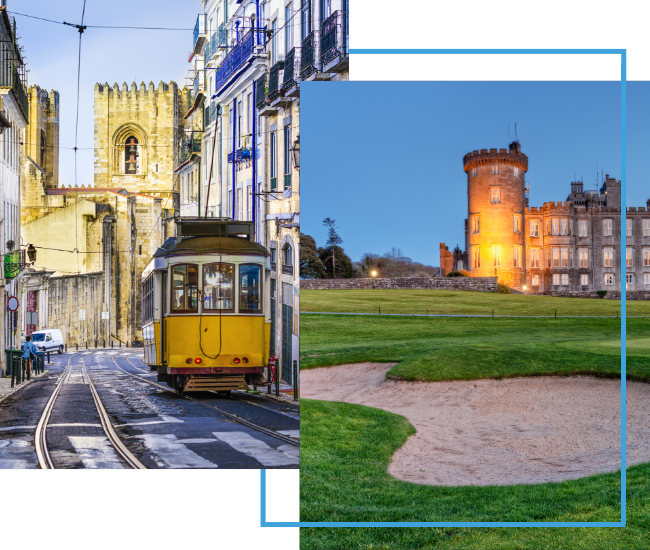 FX Excursions
FX Excursions offers the chance for once-in-a-lifetime experiences in destinations around the world.
Explore Excursions
Corsica with steep, gray cliffs overlooking the Mediterranean and sandy beaches attracting summer visitors, is a French-governed island sometimes confused with Sardinia and Sicily, Italian islands to the south. Fortunately, all three islands share the same love for good wine, food and sun-splashed beaches.
Sponsored Content
The Saronic or Argo Saronic Islands of Greece call travelers to explore its seven small islands and islets brimming with history, natural sites and more. With most easily accessible by boat, the islands' proximity to ports of Athens make the Saronic Islands an ideal destination for those preferring shorter boat rides. In fact, trips from Athens ports to the islands take only between 10 minutes and two hours, depending on the island you choose, making them perfect for day or weekend trips. From Piraeus port, you can access Hydra, Spetses, Aegina and Poros directly. Come explore these stunning islands with us and find the inspiration to plan your next trip to these islands. Hydra Hydra town curves around a slope overlooking the Argosaronic Gulf like an amphitheater and is considered one of the most romantic destinations in Greece. Most unique to the island is its lack of vehicles. People on the island get around on mules and donkeys as well as water taxis, making for a peaceful and laid-back day. Hydra lies a two-hour ferry ride from Piraeus port in Athens.
As a peripatetic traveler, I am always trying to balance the pleasures of dining well with a life-long challenge to control my weight. It's not always easy, because I consider tasting typical, authentic regional dishes among the highlights of most journeys, and those foods are rarely known for "healthful" rankings! So, I started staying at spas way back in the 1980s — before they were ubiquitous — because meals were assured to be pure, clean and wholesome.