While the 372-passenger Viking Polaris expedition ship, launched in September 2022, falls midway in size between Viking Cruises' intimate river cruise ships and large-scale ocean ships, it is operated with the same attention to detail and personalized service.
Almost everything Viking devotees love, in fact, is firmly in place: stylish Scandinavian-style cabins with generous storage; on-board boutique stocking high-end Norwegian wool sweaters, souvenirs and outdoor essentials; and fragrant Freya bathroom amenities. The bookshelves in the expansive Deck 5 Living Room are filled with history and science volumes, best-selling novels, coffee table art books, traditional board games and touchscreen video table games. Talented musicians and singers perform classical pieces, Broadway show tunes and old-school pop hits in different lounges at night.
There are several hidden surprises on board the Polaris, however, adding up to a cruising experience that may appeal in particular to Generation X and millennial travelers. The Canadian Discovery itinerary offers several challenging on-shore excursions and onboard activities requiring a certain level of physical fitness. Although spots on slower-paced art and history walking and bus tours fill up, expedition-themed activities like kayaking, hikes and e-bike tours are equally, if not more, popular. Various boats and watercraft used for expeditions are on full display just below a working science lab, where onboard scientists and guests view matter acquired from daily expeditions.
If one were to go solely by descriptions on the Viking website, Zodiac (inflatable motorized rafts) and expedition boat rides led by Polaris' expedition team members seem fairly tame. While those rides during the August voyage involved plenty of wildlife sightings and sample collecting, highly changeable, late summer weather along the St. Lawrence River revealed the adrenaline-boosting nature of the rides.
Although underwater excursions aboard the ship's George and Ringo submarines were cancelled because of the weather, the Canadian Discovery itinerary is a "choose your own adventure" proposition. Travelers can mix tours or self-guided jaunts in Toronto, Québec City, Halifax and Charlottetown, with on-shore days fully devoted to nature and epic landscapes. Because a full-on expedition to the Antarctic or the Arctic on a Viking expedition ship is a commitment in terms of time, physical demands and fewer city visits, this type of itinerary can offer a satisfying taste of expedition cruising or a way for one to determine if a rigorous nature and science cruise is for them.
The way a lot of the ship's space is used also suggests Viking is gradually shifting toward younger luxury travelers' interests, even as it maintains the plush status quo. Expedition Central on Deck 1 is filled with museum-like displays and a touchscreen panel to keep passengers engaged in science events happening around the ship in real time. The Aula, modeled after a real-life Norwegian university lecture hall, stages discussions about science, history and helpful hints on iPhone usage when not being used for musical performances or updates about the next day's events.
Much of Deck 2 is dedicated to wellness. A well-equipped fitness center with TechnoGym machines, a weight training/fitness class area and a thermal relaxation suite with heated ceramic loungers are open to all passengers free of charge, as is a circuit of hot and cold therapy areas consisting of a hydrotherapy pool, badestamp (hot tub room), wet and dry saunas and therapy showers. A combination of innovative modalities and equipment (such as the covered sand table used in the Hygge Massage that conforms to and supports the body) and talented practitioners make the specialty massages, body scrubs and facials worth the investment.
Viking's food and beverage program also reflects a shift toward more adventurous passengers, evidenced by Southeast Asian dishes offered on the buffet, a dinner hour sushi bar and the many healthy options offered at Norwegian-themed café Mamsen's. The Restaurant and Manfredi's are on a par with big city restaurants in terms of quality, consistency and presentation, making the necessity of reservations understandable.
Mixology classes, spirit and wine tastings, and private events are staged in The Hide, a stand-alone bar tucked into Deck 1 with sleek, clubby décor similar to big-city terrestrial cocktail lounges — but with the clever added touch of displays paying tribute to Viking Expedition godmothers Liv Arnesen and Ann Bancroft.
While the service is unfailingly impeccable and personalized, it's important to note many of the crew and expedition leaders are older millennials or Gen Xers. They are the heartbeat of this specific Viking Cruise experience that makes it a communal, multigenerational uniting of like-minded people interested in science, history and living in the present.
Viking Polaris Canadian Discovery
tel 1 800 381 4596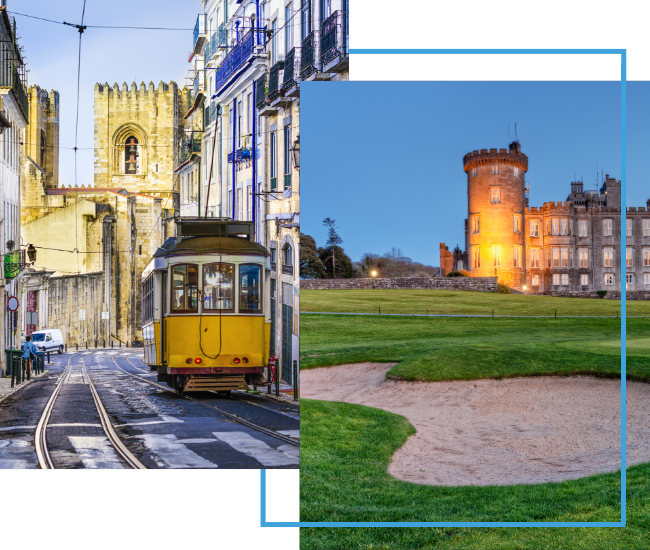 FX Excursions
FX Excursions offers the chance for once-in-a-lifetime experiences in destinations around the world.
Explore Excursions
More than 22 million visitors pour into Bangkok each year, adding to the roughly 11 million residents of the Thai capital famous for its bustling streets. Packed with food carts, markets and cultural spectacles, life in Bangkok is unusually defined by its vibrant street scene, both day and night. That means you don't necessarily need a solid plan when heading out on any given evening.
Sponsored Content
The Global Business Travel Association (GBTA) believes business travel is a fundamental force for good and brings the industry together to connect, innovate and set new standards. With members from across the globe, GBTA engages the many voices of business travel to build a collective future, providing a platform for buyers and suppliers to come together, connect with peers, grow their network and shape the future of the industry.
As first-time restaurateurs, but with plenty of hospitality-related experience, Ria and Kevol (Kev) Graham were not entirely comfortable opening their first restaurant in the Brooklyn neighborhood of Williamsburg, where several upscale restaurants and 5-star hotel dining is just a block away. And to make matters worse, they opened in July 2020, when New York City was in the middle of the COVID-19 pandemic.