The year 2021 set an all-time record for tourist arrivals into Puerto Rico, surpassing 2019's record year, so it was no surprise restaurants in San Juan seemed busier than normal when I visited last November.
This was great for Vianda's chef Francis Guzman who, along with his wife Amelia Dill, endured hurricanes Maria and Irma as they were just setting up their modern restaurant in the Santurce neighborhood in 2017. Following a James Beard semifinalist nomination for Best New Restaurant, and Eater naming Vianda Puerto Rico's "most exciting new restaurant" in fall 2018, COVID-19 hit the island in early 2020.
Fortunately, Puerto Rico became one of the Caribbean's safest destinations during the pandemic; the island had one of the Caribbean's highest vaccination rates and soon became swamped with leisure and business visitors, causing Vianda's online reservation system to really start buzzing.
"Vianda serves a small, constantly evolving, farm-to-table menu anchored by local ingredients and products," said Guzman, explaining the venue's popularity. "This enables us to create fresh, delicious food focusing on the best that Puerto Rico has to offer, its agriculture and its warm hospitality."
Though the Santurce neighborhood experienced some revitalization thanks to its vibrant artistic community and growing restaurant and coffee shop scene, hurricane damage and abandoned buildings still appear alongside the new facades of up-and-coming businesses. Santurce, once a vibrant "downtown" district, had seen significant disinvestment since the 1960s, but these days, the area is becoming known for its vibrant arts and cultural scene. The Centro de Bellas Artes Luis A. Ferréa and the Museum of Contemporary Art of Puerto Rico are close to Vianda, along with several art galleries, bookstores and a growing number of great little restaurants.
Guzman, born in San Juan, and Dill, a native of Philadelphia, took their 22 years of high-end San Francisco and New York restaurant experience and moved it to San Juan. Their affordable restaurant serves some of the best Puerto Rican seasonal dishes on the island. Some of the tasty menu items include the roasted beet salad with horseradish vinaigrette; chicken and cheese empanada; large and beautiful gambas; pork belly with coconut broth; and fresh halibut with mash potatoes and turmeric. With its large front windows overlooking the street, tiled flooring, soft lighting, local artwork on the walls and friendly staff, Vianda will not disappoint.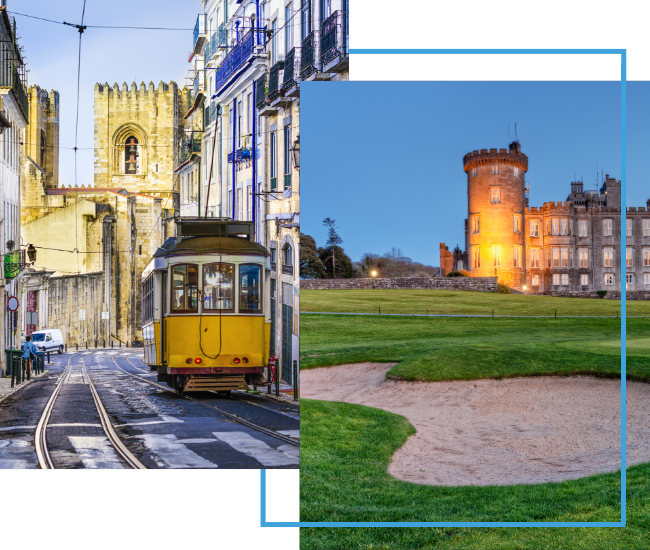 FX Excursions
FX Excursions offers the chance for once-in-a-lifetime experiences in destinations around the world.
Explore Excursions
While the 372-passenger Viking Polaris expedition ship, launched in September 2022, falls midway in size between Viking Cruises' intimate river cruise ships and large-scale ocean ships, it is operated with the same attention to detail and personalized service.
Sponsored Content
Nashville's once-modest skyline continues to evolve as its luxury market grows. Lavish hotel properties are added to the landscape while acclaimed chefs stake claim in the robust culinary scene and premier cultural offerings round out the city's repertoire.