Saudi Arabia is currently undergoing a bit of a transformation, repositioning itself as a tourism destination and debuting new developments and attractions. While perhaps not a "development" or "attraction" per se, NEOM is one of these new initiatives — but one beyond many of our wildest dreams. NEOM, a special economic zone within the country of Saudi Arabia, has been dubbed "a vision of what a new future might look like" and "a city of the future."
What does this all mean? The world will continue to watch as NEOM unfolds, but its initial premise breaks the area, at more than 6 million acres, into three regions with a focus across 14 sectors. Many factors make NEOM ideal for this type of undergoing, from its position within a four-hour flight from 40 percent of the globe, to its climate that is regularly 50 degrees cooler than the rest of the Gulf Cooperation Council. Situated in northwestern Saudi Arabia, this region boasts historical significance as a Land of Prophets and the area where Moses lived 10 years when exiled. Add in its incredible natural beauty and the futuristic city concept moves more into the present day.
Here's a closer look at the three planned regions:
Trojena, the Mountains of NEOM: Blending natural and developed landscapes, this year-round mountain destination will have six development districts
Oxagon, a Reimagined Industrial City: Now open, this "pioneering cognitive city" will be the place of giant leaps in areas like manufacturing, technology, work, living and sustainability
The Line, a Revolution in Urban Living: This is quoted as a "city of a million residents with a length of 170 kilometers that preserves 95 percent of nature within NEOM, with zero cars, zero streets and zero carbon emissions"
The 14 sectors of focus at NEOM include:
Design and Construction: Ultimately, NEOM will build the communities of the future
Education: The culture at NEOM advocates learning by doing
Energy: NEOM works to develop 100 percent clean energy at scale
Entertainment and Culture: Innovative technologies and ideas from around the world will allow hyper-personalization and sensory wonderment
Financial Services: With the aim for universal access to financial services with end-to-end solutions, fully digital payments and more
Food: Using circular design, green energy and breakthrough technology to defeat the natural resources crunch
Health, Well-Being and Biotech: NEOM's health, well-being and biotech ecosystem will go beyond traditional medical care
Manufacturing: State-of-the-art approaches include integrated supply chains and research-based innovation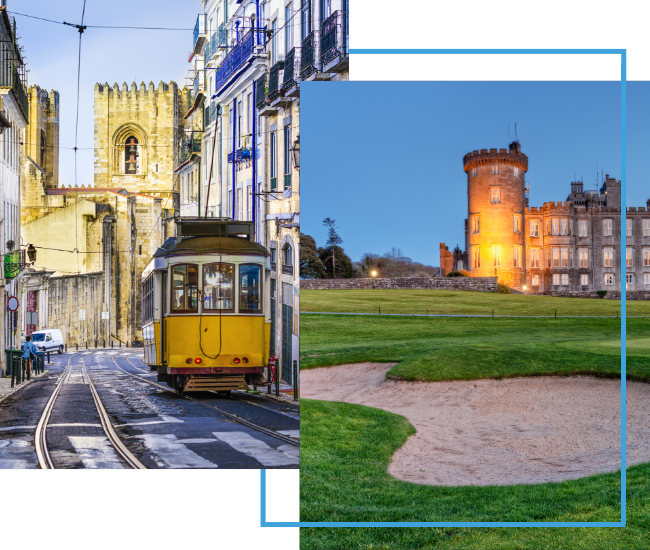 FX Excursions
FX Excursions offers the chance for once-in-a-lifetime experiences in destinations around the world.
Explore Excursions
While the 372-passenger Viking Polaris expedition ship, launched in September 2022, falls midway in size between Viking Cruises' intimate river cruise ships and large-scale ocean ships, it is operated with the same attention to detail and personalized service.
Sponsored Content
Don't risk losing all the money you've spent if you must cancel your trip at the last minute. Allianz Travel Insurance can give you: