Early fall may be a popular time for a drive to wine country, but there is much to be said about traveling just a touch off season. Although fall foliage may be less vibrant, crowds have died down. This makes this time of year a particularly delightful time to visit producers known for late harvest wines. Just before the holiday season, grapes intended for late harvest wines are harvested because of the more concentrated sugar content.
Late harvest wines not only pair well with fruits, nuts, cheese and desserts, but may also make a great base for low-ABV cocktails and balance the palate when paired with spicy foods. Many late harvest wines also have a longer shelf life than others after the bottle is uncorked. Trips to various wineries and their tasting rooms, in turn, not only explain the process of late harvest wine making, but also provide practical advice on serving them and pairing them with food at home or ordering them when they go out to eat.
As one of the nation's largest wine production areas, Sonoma County, California, is dotted with several wineries known for late harvest wines and other attributes. Some wineries, including Anaba Wines and La Crema Estate, have been recognized for their adherence to sustainable cultivation and renewable energy methods. Bella Vineyards & Wine Caves offers wine tastings on its lawn overlooking the vineyards or in its wine cave, as well as private guided hikes through the vineyards. Sonoma-Cutrer offers a variety of wine tour and tasting experiences including its novel Croquet Court Reservation and Heritage Tasting, where the fee is waived for every three bottles of wine purchased.
Brisk fall and winter conditions in Upstate New York's Finger Lakes region yield grapes making potent and flavorful late harvest wines. In the largest wine-producing area east of California (130 wineries and counting), late harvest producers include Sheldrake Point Winery in Cayuga Lake; Hermann J. Wiemer Vineyards; and Hunt Country Vineyards, noted for its late harvest vignoles varietal wines.
Wineries along Seneca Lake Wine Trail within the Finger Lakes region worth checking out include Boundary Breaks Winery, noted for its late harvest Riesling and Gewurztraminer Late Harvest wines and location on the shores of Seneca Lake, and Lamoreaux Landing Wine Cellars, for its new tasting room, solar-powered electrical energy usage and award-winning 2021 Late-Harvest Vidal Ice Wine. Wagner Vineyards, which offers a 2021 Riesling Ice Wine, also has a brewery, restaurant and sweeping views of Seneca Lake.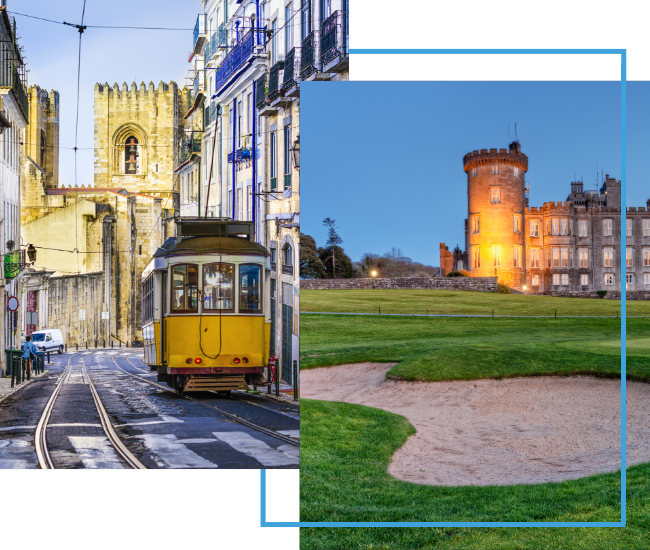 FX Excursions
FX Excursions offers the chance for once-in-a-lifetime experiences in destinations around the world.
Explore Excursions
It's time to start dreaming of your next trip. Here's some destination inspiration for you. Take a visual journey through these U.S. Christmas markets with us.
Sponsored Content
Whether it's the people, the craic (fun) or the coasts, travelers always find something to love about the island of Ireland. What fills your heart?
As another phenomenal year of travel comes to an end, it's time, as always, for Global Traveler to celebrate and award those who do it best as we announce the 2023 winners of the GT Tested Reader Survey awards. But that's not the only cause for celebration here: We've hit another major milestone, as this marks our 20th year honoring the best of the best inn world of travel!