There are two Hollywoods: A catch-all name for the American entertainment industry and the physical place where it was born. The latter continues to draw tourists with the original Walk of Fame; historic hotels, movie and live production theaters; and a full spectrum of pop cultural phenomena.
Behind the scenes — more precisely, behind the Hollywood Hills and the Hollywood sign — Studio City exists as a slice of real-life Hollywood visitors can enjoy alongside full-time residents.
Founded in 1927 as Laurelwood, it encompassed a studio (Radford Studio Center, still operating); green expanses; and residential streets populated with early Hollywood royalty including Bette Davis, Tony Curtis, John Wayne and others working in the growing industry. Rebranded in 1941, it brims with reminders of its colorful past, including its own walk of fame along Ventura Boulevard, celebrating movies and television shows produced in the area. Although it doesn't draw big crowds, it is packed with countless ways to keep folks entertained.
Food for Thought
The Studio City Farmers Market offers a visitor the easiest way to eat and shop like a local, with numerous regular vendors representing nearby farms and fancy food producers. Anybody preferring sit-down dining not only has numerous options but also many bona fide L.A. institutions including The Six Chow House, Laurel Tavern, Black Market Liquor Bar, LALA's Argentine Grill and SunCafe Organic. Japanese restaurants credited for putting sushi on America's food radar, including Teru Sushi, Daichan and Katsu-Ya, still thrive here. Vitellos, The Baked Potato and Firefly feature live music along with food and/or drinks.
Beyond the Boulevard
The Sportsman's Lodge Hotel, at the northeast corner of Ventura Boulevard and Coldwater Canyon, once provided Old Hollywood stars a way to enjoy fishing and other outdoor pursuits "in the country" if they couldn't get out of town. The recently opened Shops at Sportsmen's Lodge bring coastal-chic shopping experiences (think high-end California boutiques one would find in Malibu or Laguna Beach) inland. Along the Studio City/Universal City border, The Garland, another amalgam of Hollywood history and modern hospitality, was founded by 1950s actress Beverly Garland and stylishly bridges past and present.
While one cannot go wrong spending a day on Studio City's stretch of Ventura Boulevard, Tujunga Village is its own little city-within-a-city. Aroma Coffee and Tea, the neighborhood's social hub, draws lines with upscale café fare, fresh-baked goods and pretty indoor and outdoor seating areas. Charming one-off shops and other eateries can be found on either side of it.
Nature-Made

Green spaces and hiking trails drew people to Studio City in the early days and continue to do so today. Fryman Canyon Park is great for birdwatching, people-watching, amazing panoramic views and challenging-yet-approachable trails. The easy-going North Valleyheart Riverwalk lines 1.9 miles along the north side of the Los Angeles River, punctuated in places with colorful murals and art.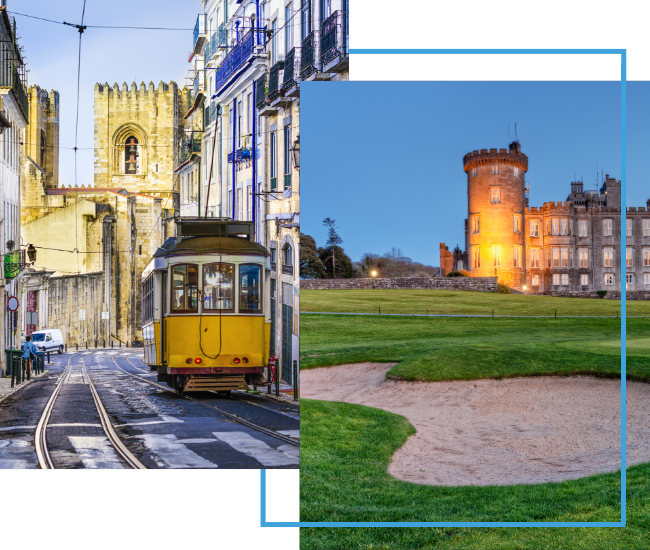 FX Excursions
FX Excursions offers the chance for once-in-a-lifetime experiences in destinations around the world.
Explore Excursions
More than 22 million visitors pour into Bangkok each year, adding to the roughly 11 million residents of the Thai capital famous for its bustling streets. Packed with food carts, markets and cultural spectacles, life in Bangkok is unusually defined by its vibrant street scene, both day and night. That means you don't necessarily need a solid plan when heading out on any given evening.
Sponsored Content
Experience the life-changing destination of Greece by exploring its island gems in the Ionian Sea. Scattered off the western coastline of Central Greece, to the south of Peloponnese, the Ionian Islands are an island group comprising large and small islands.
As another phenomenal year of travel comes to an end, it's time, as always, for Global Traveler to celebrate and award those who do it best as we announce the 2023 winners of the GT Tested Reader Survey awards. But that's not the only cause for celebration here: We've hit another major milestone, as this marks our 20th year honoring the best of the best inn world of travel!