Old Parsonage Hotel, located in Oxford, United Kingdom, unveiled two new luxury suites, The Churchill Suites, to mark the 70th anniversary of when Oxford-based sculptor Oscar Nemon first met and sculpted Winston Churchill in 1951. The 17th-century hotel launched the suites to coincide with the Blenheim Palace Churchill Exhibition. The new suites arrive just in time for spring, as the hotel erupts in colors of the wisteria bloom.
The suites, individually named Winston and Randolph, immerse guests in the interesting story connecting Sir Winston Churchill, his son Randolph Churchill, Oscar Nemon and Blenheim Palace, the birthplace and ancestral home of Winston Churchill.
The suites feature a carefully curated collection of rare photographs and memorabilia as a visual tribute to Winston Churchill, his son and the rest of his family. Many images reveal the intimate moments between Churchill, his son and Nemon. Nemon, a Yugoslav Jewish refugee, fled the growing danger of Nazi Germany to settle in Oxford, England, continuing to build his reputation as an acclaimed sculptor.
In addition to the two new suites, Old Parsonage Hotel acquired a life-sized bronze bust of Winston Churchill by Nemon to adorn the hotel. It marks the first time a bust of this kind is on display in Oxford. Both suites will include a copy of Josh Ireland's Churchill & Son, a book exploring the relationship between Churchill's father, Lord Randolph, Winston and his favored son, Randoph. The suites will also feature two sizes of replica bronze resin busts of Sir Winston Churchill, also available for guests to purchase.
Both suites include luxurious, handmade Epoc beds, living and dining areas and leather writing desks. Guests of the Churchill Suites will receive VIP service upon arrival, including reserved private parking, personalized amenities in the suite, a bottle of Pol Roger Champagne and concierge services.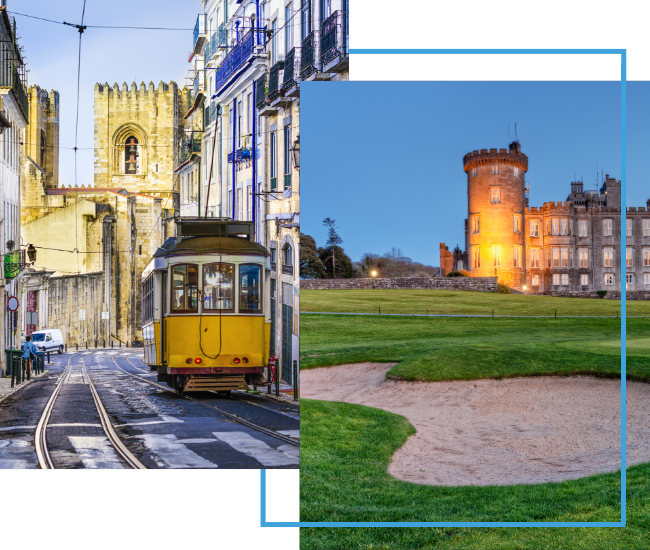 FX Excursions
FX Excursions offers the chance for once-in-a-lifetime experiences in destinations around the world.
Explore Excursions
As a peripatetic traveler, I am always trying to balance the pleasures of dining well with a life-long challenge to control my weight. It's not always easy, because I consider tasting typical, authentic regional dishes among the highlights of most journeys, and those foods are rarely known for "healthful" rankings! So, I started staying at spas way back in the 1980s — before they were ubiquitous — because meals were assured to be pure, clean and wholesome.
Sponsored Content
From the moment you step onboard Air Tahiti Nui's Tahitian Dreamliner, you will be transported to The Islands of Tahiti. The French Polynesian carrier considered every detail to awaken its passengers' senses, creating the feeling you are already on the Islands while 30,000 feet in the air.
Flying to the paradise of Turks & Caicos has never been easier thanks to many new, non-stop flights across three airlines to the destination. Southwest Airlines, Delta Air Lines and Virgin Atlantic Airways all announced new flights, allowing travelers to visit this dreamy destination.