Spring snowmelt means fast water, and you can get your rafting thrills on iconic rivers in Idaho and Colorado. Highlights of upcoming expeditions in Idaho with outfitters Far and Away Adventures include a selection of luxury Middle Fork trips with safari-style camping on riverbanks, guided backcountry adventures, solar-powered showers and gourmet meals with fine stemware, wines and chef-prepared cuisine. Six-day, five-night itineraries with a maximum of 22 participants include new "sweep boats" fitted with swivel seats, wooden decks and wine cellars. From Aug. 11–16, a themed Bourbon on the Middle Fork trip includes whitewater rafting, fishing and luxury camping with evening bourbon tastings and seminars covering trends, tastes and techniques. Personalized charters are also available that include handpicked menus, great wines and guest-chosen activities.
About 2.5 hours from Denver near the Royal Gorge Bridge & Park in Colorado, new luxury cabins and glamping tents are part of Echo Canyon River Expeditions. Nine Royal Gorge Cabins provide luxury accommodations in six 800-square-foot, two-story, two-bedroom, 1.5-bathroom loft cabins; and three one-bedroom, one-bath, 600-square -oot king cabins. Loft cabin living areas include galley kitchens and other features such as flat-screen televisions, granite bars and double-sided gas fireplaces. Glamping tents are fitted with comfy beds and can accommodate up to four in two queen-sized beds fitted with soft linens. The tents also include screened windows, private porches, picnic tables, fire rings and complimentary WiFi (but no private bathrooms). A wide variety of seasonal rafting adventures on the Arkansas River are also offered, from peaceful floats with your family to heart-pounding whitewater adventures. Afterwards, you can rehash the high points of your day over a meal or a Colorado beer at the 8 Mile Bar & Grill.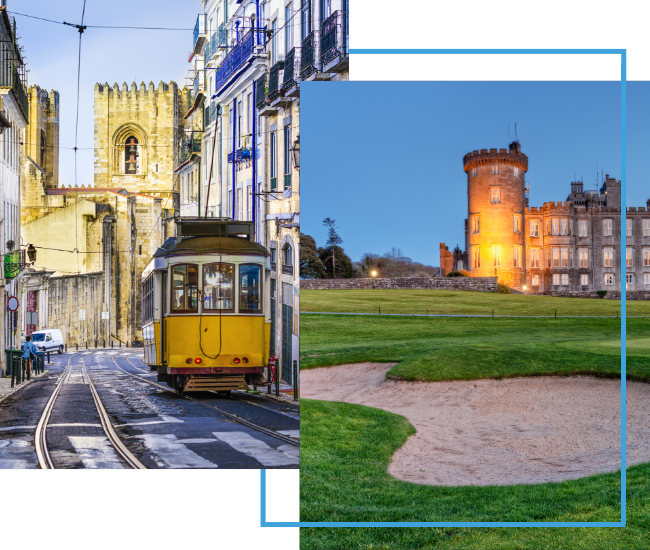 FX Excursions
FX Excursions offers the chance for once-in-a-lifetime experiences in destinations around the world.
Explore Excursions
Corsica with steep, gray cliffs overlooking the Mediterranean and sandy beaches attracting summer visitors, is a French-governed island sometimes confused with Sardinia and Sicily, Italian islands to the south. Fortunately, all three islands share the same love for good wine, food and sun-splashed beaches.
Sponsored Content
Exclusive Sailing with Global Traveler
As a peripatetic traveler, I am always trying to balance the pleasures of dining well with a life-long challenge to control my weight. It's not always easy, because I consider tasting typical, authentic regional dishes among the highlights of most journeys, and those foods are rarely known for "healthful" rankings! So, I started staying at spas way back in the 1980s — before they were ubiquitous — because meals were assured to be pure, clean and wholesome.