Last month, I had the pleasure of staying at Acqualina Resort and Spa in Miami, Florida.
Both nights of my stay, we ate on property as the resort has two restaurants: Il Mulino New York and Ke-uH.
The first night we opted for Italian cuisine at Il Mulino New York. We sat outside with a glimmering view of one of the pools and sounds of the ocean. Our waiter welcomed us and told us about the night's specials. All of the specials and menu items sounded delicious. I picked the veal shank special with Parmesan risotto and my boyfriend went opted for lobster ravioli. As we waited for our food, we were given a plate of spicy zucchini crisps, bruschetta and a choice of freshly made focaccia bread — all of which were tasty. Our food arrived and the presentation was gorgeous. The meat of the veal shank was falling off the bone and the marrow was bursting with a buttery umami flavor. I have a shellfish allergy, so I could not try the lobster ravioli, but my boyfriend said it was the best he has ever had. We sipped on a glass of Sauvignon Blanc with our meal until we were full. The waiter brought over a digestif and the check and we headed to back to our room.
On our second night, we strolled through the lobby to Ke-uH. Our waiter explained the menu to us, but also offered the chef's tasting menu so we could experience what the chef wanted us to experience. I mentioned my shellfish allergy so we would stay clear of any reactions. To start, the bartender whipped up a Samurai cocktail, with bourbon, red wine, fruit juices made complete with a mini sword and an orange. We were then brought various dishes of sashimi, sushi pizza, ceviche and, my personal favorite, the pork belly with watermelon. It was the perfect balance of salty, sweet and juicy. The waiter asked if we would also enjoy some dessert and we couldn't say no. I asked for him to put in his favorite dessert and surprise us. A few minutes later, we were greeted by a hot, molten lava cake ala mode with hazelnut candies and chocolate drizzle. It was a decadent way to end a delicious meal, but it was absolutely perfect.
Since visiting these two restaurants in Acqualina, I have recommended friends and family make a reservation when they are in the area. This is one of the best dining experiences I have had to date and I look forward to sampling these rich meals again.
To make reservations for Il Mulino New York, click here; for Ke-uH, follow this link.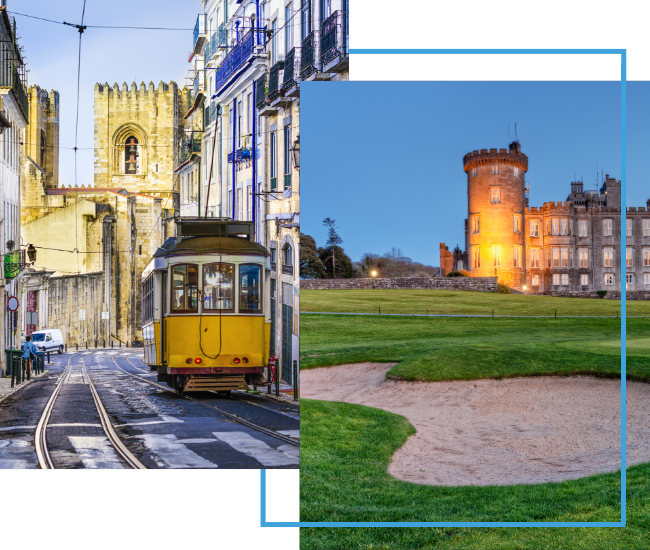 FX Excursions
FX Excursions offers the chance for once-in-a-lifetime experiences in destinations around the world.
Explore Excursions
Located in the heart of Houston's Theatre District, the recently renovated Lancaster Hotel originally opened in 1926. The classic interior with an abundance of natural light floods the two-story lobby. A shimmering chandelier and elegant marble floors juxtapose nicely with the contemporary art displayed on the salon staircase wall.
Sponsored Content
United Airlines is in the midst of a major initiative to modernize its fleet over the next several years. After first announcing the plan in 2021, planes fitted with United's signature interior are finally beginning to appear across the airline's narrowbody fleet of Boeing and Airbus planes. United flyers are sure to notice these enhancements from the moment they step on board: Each new or updated plane sports remodeled seats, seatback entertainment screens for everyone, Bluetooth connectivity and more, all adding up to a better experience on every journey.
The Woodward Geneva and Swiss International Air Lines recently launched a new collaboration to transport passengers to the counter of Michelin-starred restaurant L'Atelier Robuchon. As part of the SWISS Taste of Switzerland inflight culinary program, the partnership provides Business and first-class travelers on SWISS long-haul flights departing from Geneva and Zürich carefully curated menus inspired by the restaurant.