A family vacation may not be complete without your furry friend. Although humans get excited about packing a bag and leaving home for a week or so, dogs may have a harder time adjusting to something new. They are unsure where you are going or what is going on, so making them comfortable is a top priority. Try these products to ease the stress of your traveling fur friend.
The first thing to do may be common sense: Bring their favorite toys and blanket. A little piece of home will make their anxiety lessen as the familiar smells are swaddled around them. A bone or chew toy is great to help ease tension and allows dogs to release endorphins. A great option are No-Hide Chews, as they are easily digestible, do not contain chemicals and last a long time to avoid a nervous chewer biting hotel furniture.
Second, provide a space for your pet to use the bathroom. If you are on a higher floor of a rental property or hotel and don't want to make the trek down the elevator every few hours, try Bark Potty. This all-natural and disposable box contains tree bark that conceals odor from bacteria. Travelers can set this up in their hotels, campers, rental property or homes to give their pets a heavenly space to do their thing. The natural smell of the tree bark attracts dogs to the box, making it an eco-friendly alternative to using regular potty pads made of plastics. Easy and lightweight, Bark Potty gives your pet a dash of luxury while on the road.
Lastly, bring water everywhere you go. A nervous dog tends to get thirsty quickly. By providing a panting pet with some liquid relief, they won't feel the need to drag you to the nearest puddle to gulp down dirty water. The lesotc foldable water bottle is a two-in-one bottle and bowl. The top flips upward into a bowl just big enough for some sips of water. By squeezing the bottle, the water travels up into the bowl. Any remaining water your pet doesn't drink gets sucked back into the container, leaving no wasted water.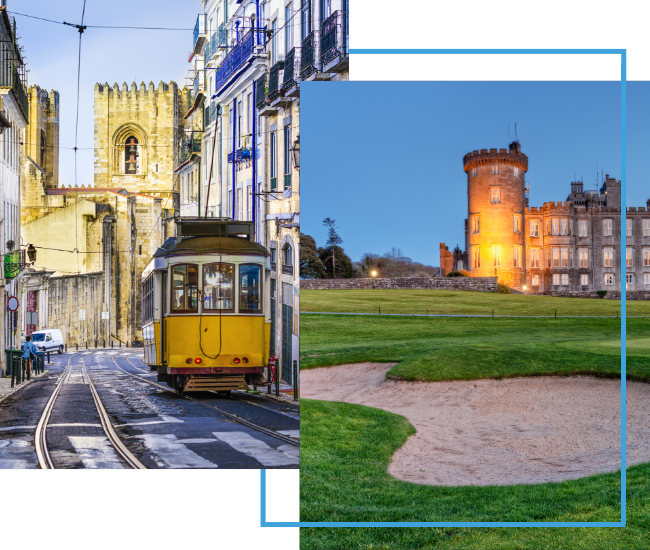 FX Excursions
FX Excursions offers the chance for once-in-a-lifetime experiences in destinations around the world.
Explore Excursions
While the 372-passenger Viking Polaris expedition ship, launched in September 2022, falls midway in size between Viking Cruises' intimate river cruise ships and large-scale ocean ships, it is operated with the same attention to detail and personalized service.
Sponsored Content
The Global Business Travel Association (GBTA) believes business travel is a fundamental force for good and brings the industry together to connect, innovate and set new standards. With members from across the globe, GBTA engages the many voices of business travel to build a collective future, providing a platform for buyers and suppliers to come together, connect with peers, grow their network and shape the future of the industry.