Loyalty members can now multiply their points for more rewards thanks to Air Canada's new partnership with Points. A leader in loyalty commerce, Points and Air Canada paired up to create a new loyalty solution for the Canadian market called Aeroplan Booster. Aimed at Aeroplan Members, the new initiative is a cost-effective way to increase members' reward balances with ease.
The partnership emerged as a way to increase member engagement and create increased income for the loyalty program. Since its launch in August 2020, positive feedback and responses from businesses and customers alike saw it continue to grow and generate revenue, even during the pandemic.
Points is a loyalty commerce platform that works with countless businesses across the world. With almost 60 reward programs internationally, Points blends elements of technology, insights and resources for a smooth loyalty currency that is easy to use with great benefits in return. Air Canada has always striven for finding innovative ways to help customers not only have more enjoyable flights, but also have an easier booking process with potential benefits.
"Aeroplan is thrilled to be working with Points to give our members another avenue to be able to accelerate their earn and get them to their next reward sooner," said Derek Whitworth, managing director, Marketing & Loyalty Optimization, Air Canada. "Aeroplan offers the largest network of airline partners of any airline loyalty program, allowing our members to redeem with more than 40 airlines for travel to hundreds of destinations across the globe, as well as for hotels, car rentals, merchandise and gift cards."
Through this new plan, members will now be able to earn points on both travel and non-travel related purchases. Aeroplan Booster will provide members with a preferential rate that will multiply their earned points by up to five times their value. Members who jump on this new plan can boost up to 600,000 of their points yearly for up to 3 million additional points. Additionally, if members take advantage of this new plan through Dec. 8, Aeroplan will offer members up to 30 percent off the regular rate to further increase their points.
At the start of the plan, members can earn points from the Aeroplan eStore, an Aeroplan credit card, or through Aeroplan's everyday retail, car and hotel partners eligible for boosting.
"Providing our partners with new ways to engage their members as travel recovers is an important focus for us," said Rob MacLean, CEO, Points. "We are delighted to be strengthening our partnership with Aeroplan once more with the implementation of this new benefit for their members. Consumers are eager to travel again; options that offer loyalty members ways to accelerate their earnings and redeem their points for deferred vacation plans are sure to prove popular over the coming months."
Do you think all airlines should have a rewards system like this? Would you be more inclined to fly with airlines that have a rewards system or partnership with a loyalty service like Points? Tell us your thoughts. Email us at [email protected]. Please include your full name and location.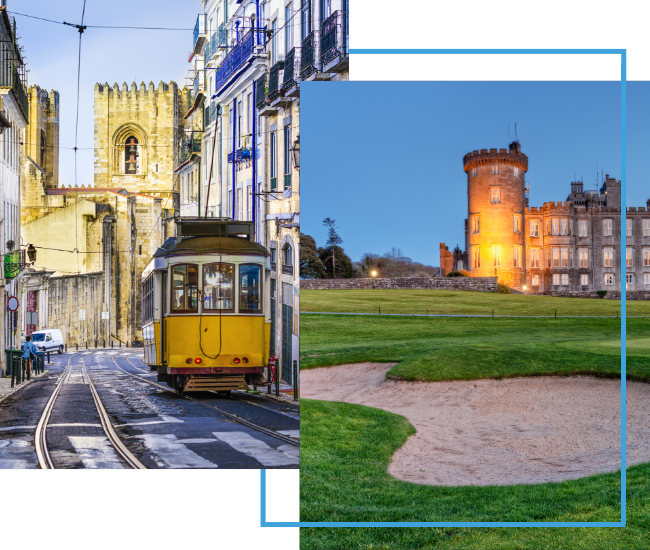 FX Excursions
FX Excursions offers the chance for once-in-a-lifetime experiences in destinations around the world.
Explore Excursions
The Perelman Performing Arts Center (PAC NYC), the cultural cornerstone and final public element of the World Trade Center site, opened this September.  The new performing arts center in Lower Manhattan provides a dynamic home for the arts, serving audiences and creators through flexible venues enabling the facility to embrace wide-ranging artistic programs.
Sponsored Content
One affordable plan can protect an entire year of trips: business or pleasure, short or long, domestic or international.
Whether you call secondhand fashion treasure troves "thrift stores," "fripperies," "charity shops," "vintage boutiques" or something else, shifting the paradigm from "old clothes" to "new finds," you may find the best, most conversation-starting souvenirs inside these shops and neighborhoods located in the world's most fashionable cities and a few unexpected places.