Just north of the city of Myrtle Beach in coastal South Carolina, North Myrtle Beach has grown from a tranquil farming region into a prized leisure destination. Way back in 1737, landowner William Gause built a tavern that became a welcome stop for vacationers and others traveling along Kings Highway, a route stretching from Boston to Charleston. Today, this sunny, friendly beach town is a popular endpoint all on its own.
While this all-season locale has plenty to offer regardless of the calendar month, summer is a wonderful time to explore, with outdoor activities such as golf, kayaking, hiking and paddleboarding available. Nature lovers can organize a trek through the 1,000-acre Waites Island, one of the state's undeveloped barrier islands. Accessible via horseback, the island is a haven for wildlife, including osprey, blue heron and bald eagles — along with occasional bottlenose dolphins found frolicking in the waters. You can kayak on your own, or enjoy a tour in a glass-bottom kayak.
The Music on Main weekly summer concert series fills the town with tunes every Thursday evening, June to September. If you can't listen without dancing, that's okay: You can learn the steps to the Shag, the state's official dance during a lesson at Fat Harold's Beach Club, before joining the locals in a nightly shag-down on Main Street.
Hungry? Relax over a meal of area specialties on the Barefoot Queen Intercoastal Riverboat Dinner Cruise while enjoying onboard entertainment. Or, make a reservation for dinner at Midtown Bistro. The chef here created a menu featuring Italian fare, steaks and seafood, along with Southern greats including grilled chicken and shrimp, Lowcountry sauté, sausage and peppers, and stuffed banana peppers.
Be sure to fit in time for a round beneath the sunny blue sky: North Myrtle Beach's spot on The Grand Strand has earned the title of Golf Capital of the World, with more than 80 championship golf courses like Eagle Nest Golf Club, Beachwood Golf Club and Azalea Sands Golf Club.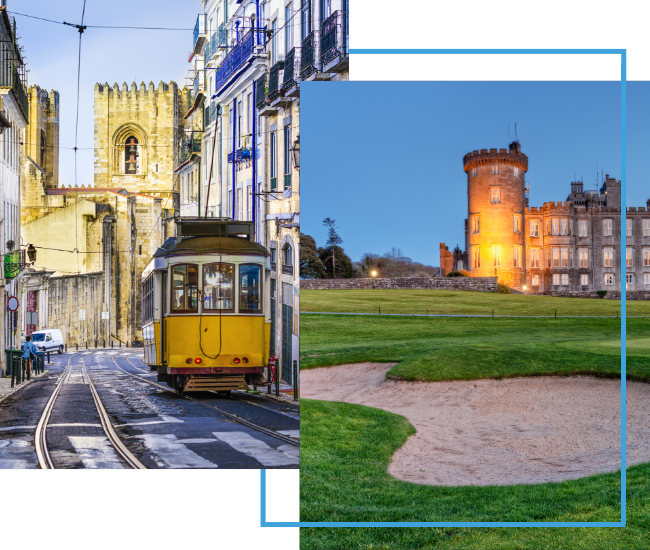 FX Excursions
FX Excursions offers the chance for once-in-a-lifetime experiences in destinations around the world.
Explore Excursions
There is something magical about sipping a glass of local wine while watching the sun slip into the Aegean Sea as the afterglow tinges traditional, white-washed Cycladic houses with glorious shades of rose, purple and gold. Ancient Greeks believed Helios, the Sun God, caused sunsets by driving his fiery chariot into the sea. Standing at water's edge in Mykonos, watching the sky slowly turn from purple to inky black, you almost believe it.
Sponsored Content
Exclusive Sailing with Global Traveler
I hadn't even made it to my first cup of coffee when I got an early phone call from my sister, who lives two time zones away. "OMG, Kristy, Patsy Cline came on twice while I was driving the kids to school today," she laughed. "You know what that means, right?" We both gasped and then instantly began singing the lyrics to "La Bamba," an inside joke we'd shared since our family's Alaskan cruise decades ago when we, unintentionally, won the ship's karaoke contest among a sea of Patsy Cline tributes.