Park Hyatt New York unveiled its latest rotating art exhibition, and it's by contemporary abstract artist and hotel bellman of eight years, Jeffrey Okyere-Agyei. This marks his third exhibit at the hotel.
"In the spirit of Hyatt's commitment to caring for others so they can be their best, we're thrilled to feature another impressive collection from Jeffrey and simultaneously offer guests and locals a new, thought-provoking art experience," said Kimberly Dixon, interim general manager, Park Hyatt New York. "Demonstrating Jeffrey's dexterity as an artist as well as the destination of New York City as a melting pot for diverse cultures from around the world, it's only fitting that his last exhibit focused on New York City, and this one visualizes his home country of Ghana. Just as renowned art is an indelible aspect of Park Hyatt New York's design and ambiance, Jeffrey is an invaluable contributor to the hotel's exceptional service and enriching experiences."
Titled "TeRa-NiSeR ToTeMs", the exhibit looks to Okyere-Agyei's upbringing for inspiration. In Ghana, his birthplace, totems are honored as fixtures of the culture, typically possessing the spirit of animals, plants and entities associated with ancestors.
"I have always been intrigued by ancient mythical artifacts and have found their relevance to the human story fascinating," said Okyere-Agyei. "'TeRa-NiSeR ToTeMs' has become my creative interpretation of one aspect of our human history – modern art – and its spiritual symbology as a way to connect the past to the present. With the use of resin and vibrant color pigments, each piece has a unique mystical reverence about it to draw in today's discerning traveler."
The exhibit is currently on display at Park Hyatt New York's ground-level Avenue Gallery and in The Living Room, through December.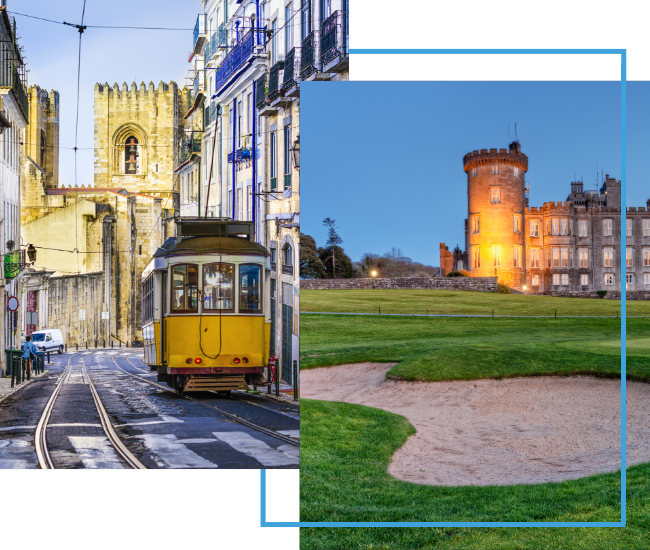 FX Excursions
FX Excursions offers the chance for once-in-a-lifetime experiences in destinations around the world.
Explore Excursions
More than 22 million visitors pour into Bangkok each year, adding to the roughly 11 million residents of the Thai capital famous for its bustling streets. Packed with food carts, markets and cultural spectacles, life in Bangkok is unusually defined by its vibrant street scene, both day and night. That means you don't necessarily need a solid plan when heading out on any given evening.
Sponsored Content
The Global Business Travel Association (GBTA) believes business travel is a fundamental force for good and brings the industry together to connect, innovate and set new standards. With members from across the globe, GBTA engages the many voices of business travel to build a collective future, providing a platform for buyers and suppliers to come together, connect with peers, grow their network and shape the future of the industry.
As another phenomenal year of travel comes to an end, it's time, as always, for Global Traveler to celebrate and award those who do it best as we announce the 2023 winners of the GT Tested Reader Survey awards. But that's not the only cause for celebration here: We've hit another major milestone, as this marks our 20th year honoring the best of the best inn world of travel!